Hot off the launch of its two Black Series supplements, the laxogenin-based Laxobol and epicatechin-powered Epibol, Dedicated Nutrition has turned back and revamped one of its previously released products. For 2022, the past Brand Of The Year winner has done what it did in 2019 and 2020, reformulating and relaunching its stimulant-free pump supplement, Vaso Grow.
Like the previous iterations, Dedicated Nutrition's newest version of Vaso Grow is packed full of ingredients and dosages to improve and enhance blood flow and pumps around the clock, 24 hours of the day. Some of the ingredients can be found in the product's predecessor, although overall, it is similar, still featuring the likes of pine bark at 250mg in a daily serving.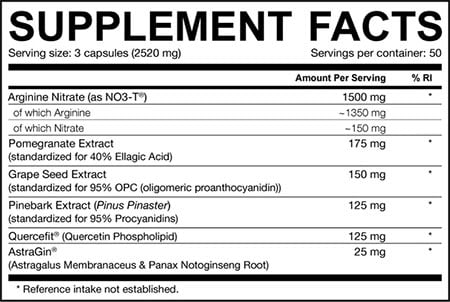 Another similar feature from the previous Vaso Grow carried over to Dedicated Nutrition's replacement is 3g of NO3-T nitrate, although instead of citrulline nitrate, the brand has switched to arginine nitrate, providing the same amount of nitrates at 300mg. Alongside all of that is also 300mg of grape seed, 350mg of pomegranate, 250mg of quercetin, and 50mg of AstraGin to enhance absorption.
Like Dedicated Nutrition's recently released Epibol and Laxobol, Vaso Grow is in stock and available first through its European online store, and it's not all that expensive at €34.99 (38.74 USD). Like every version of Vaso Grow, the 2022 edition comes in capsule format with 50, three capsule servings a bottle, so it'll last you 25 days taking it as direct, twice a day.