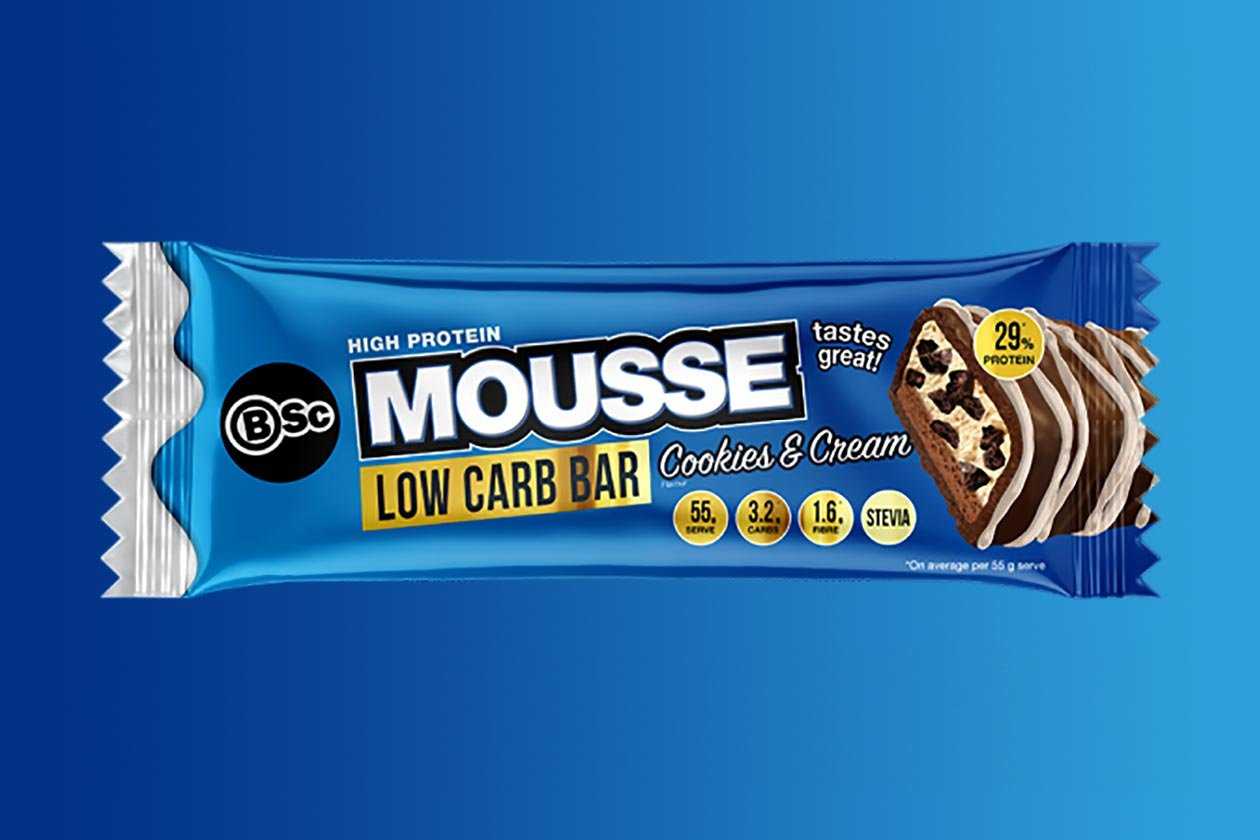 Australian brand Body Science is fresh off releasing its incredibly intriguing and industry-first side-by-side duo protein bar, named the Leanest Low Carb Protein Bar. Every flavor of the product comes with two separate rows, each tasting different from the one beside it, instead of the more traditional protein bar build of various layers stacked on top of one another.
Body Science actually has one other functional surprise up its sleeve and has followed the debut of Leanest Low Carb Protein Bar with an introduction to another protein snack with High Protein Mousse Low Carb Bar. This one features the more common multi-layer format with a thin protein base layer, a sweet and soft mousse middle, tasty bits and pieces throughout all of that, then a layer of chocolate wrapped around the outside.
Images of Body Science's High Protein Mousse Low Carb Bar do indeed make it look like quite the treat, especially with that seemingly fluffy center, similar to the Custard Protein Bar from another Australian brand in Muscle Nation. The product packs around 16 to 17g of protein in a 55g bar, 3 to 5g of carbohydrates, low fat and sugar, and a reasonable amount of calories.
Body Science has not launched the High Protein Mousse Low Carb Bar yet but plans to soon, and it'll have a tasty-looking set of flavors right out of the gate. There will be a full-on chocolate lovers option named Chocoholic, a sweet Strawberries and Cream, a crunchy Caramel Hokey Pokey, and the one with the lowest amount of protein in a classic Cookies and Cream.