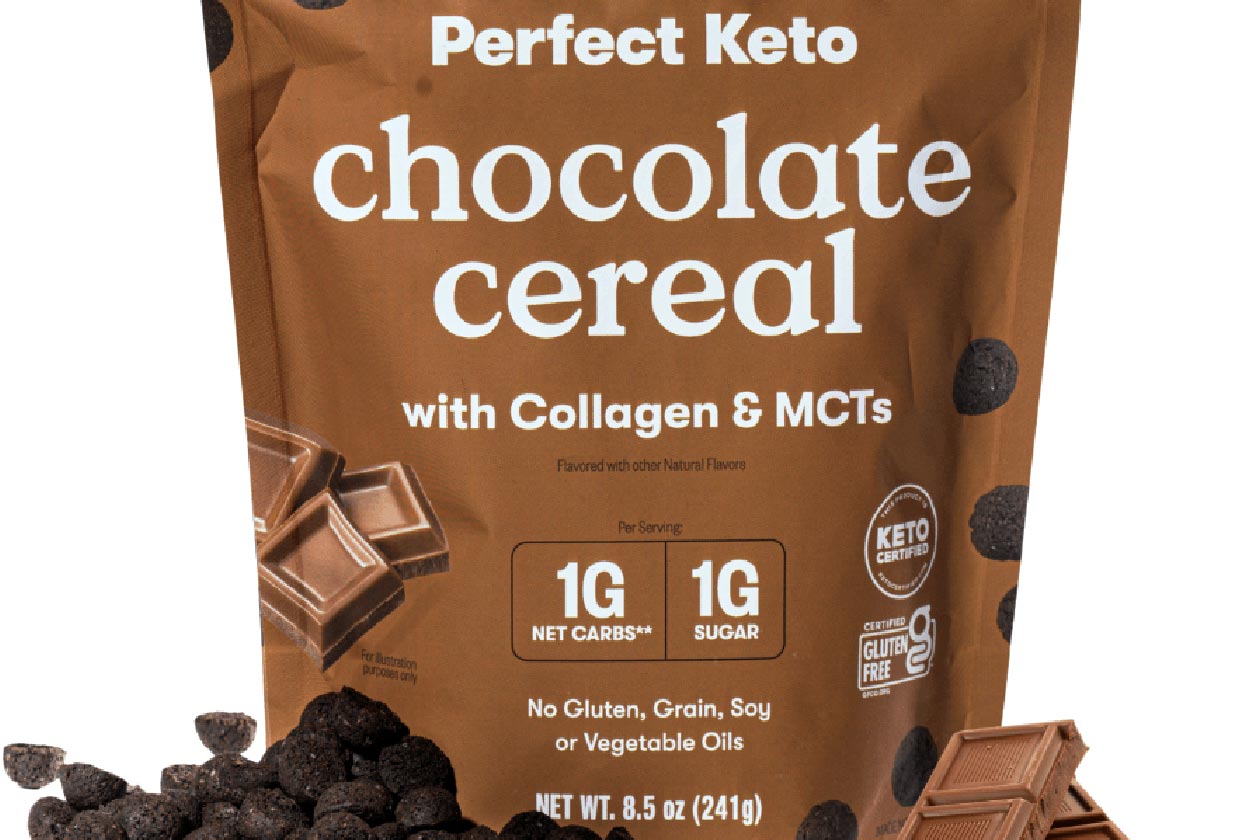 It wasn't long ago that the always creative functional company Perfect Keto released a keto-friendly cereal made with almonds, milk isolate, erythritol, MCTs, and collagen. The macros on the product do indeed follow the keto rules with moderate protein at 9g, similar fat at 6g, and low net carbohydrates with 2g per serving, only a gram of that sugar, and 100 calories.
Perfect Keto launched its crunchy and flavorful cereal in two classic breakfast flavors, Honey Nut and Cinnamon, which have just been joined by another option, only a month or so after the debut of the product. The first new addition to the menu is similar to Honey Nut and Cinnamon in that it is also a familiar cereal flavor with the sweet, rich, and chocolatey Chocolate Cereal.
The macros of Perfect Keto's Chocolate Cereal are about the same as the other options for the keto-friendly product, with only a gram of net carbohydrates in every serving. The third flavor of the brand's collagen and MCT-enhanced cereal is available now through its website for the same price as the original Honey Nut and Cinnamon at $11.99 for a full-size 8.5oz bag.