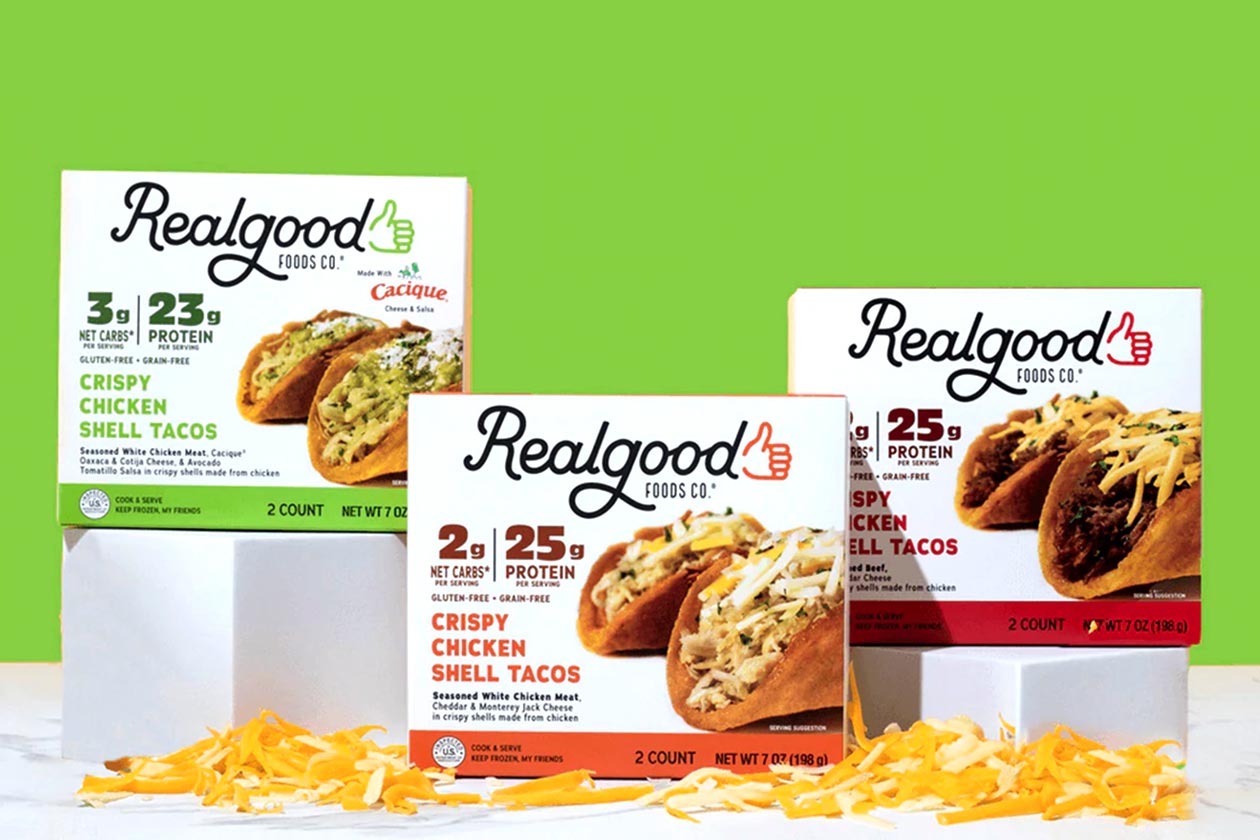 Real Good Foods asked its loyal fans and followers to vote in March on what product they would like to see become a reality; Grain-Free Cheddar Cheeseburgers or Crispy Chicken Shell Tacos. After receiving a massive response with over 100,000 votes, the decision is not only in, but the creative, functional food company has gone ahead and made the winning product available.
The many fans of Real Good Foods decided they wanted the Crispy Chicken Shell Tacos, and now you can grab them directly from the brand's online store or your local Walmart. Through the Real Good Foods website, the delicious-looking and protein-packed Chicken Tacos will cost you $6.99 for a box of two in Cheddar and Monterey Chicken, Cacique Chicken, and Cheddar Beef.
The Cacique Chicken flavor of Real Good Foods Crispy Chicken Shell Tacos is actually a collaboration, as it is made with Cacique Oaxaca cheese and features the Cacique logo on the box. Like all of the brand's products, the macros on these are on point, with 23 to 25g of protein in a single taco, only 3 to 4g of carbohydrates, 12 to 18g of fat, and 230 to 280 calories.
The ingredients used to make the product are, of course, all real foods, with chicken or beef filling the tacos, various cheeses on top, and a selection of herbs and spices to really fill out the flavor. The real creativity comes in the shell, which is where the name and lean nutrition profile comes from, as it's made from a blend of chicken and parmesan cheese.
We've never had a Real Good Foods product that disappointed, and these look like they'll be no different, with the innovative brand once again bringing a healthy high-protein twist to a familiar format of food. Once again, you can grab the Crispy Chicken Shell Tacos from realgoodfoods.com or one of the many Walmart locations across the country.