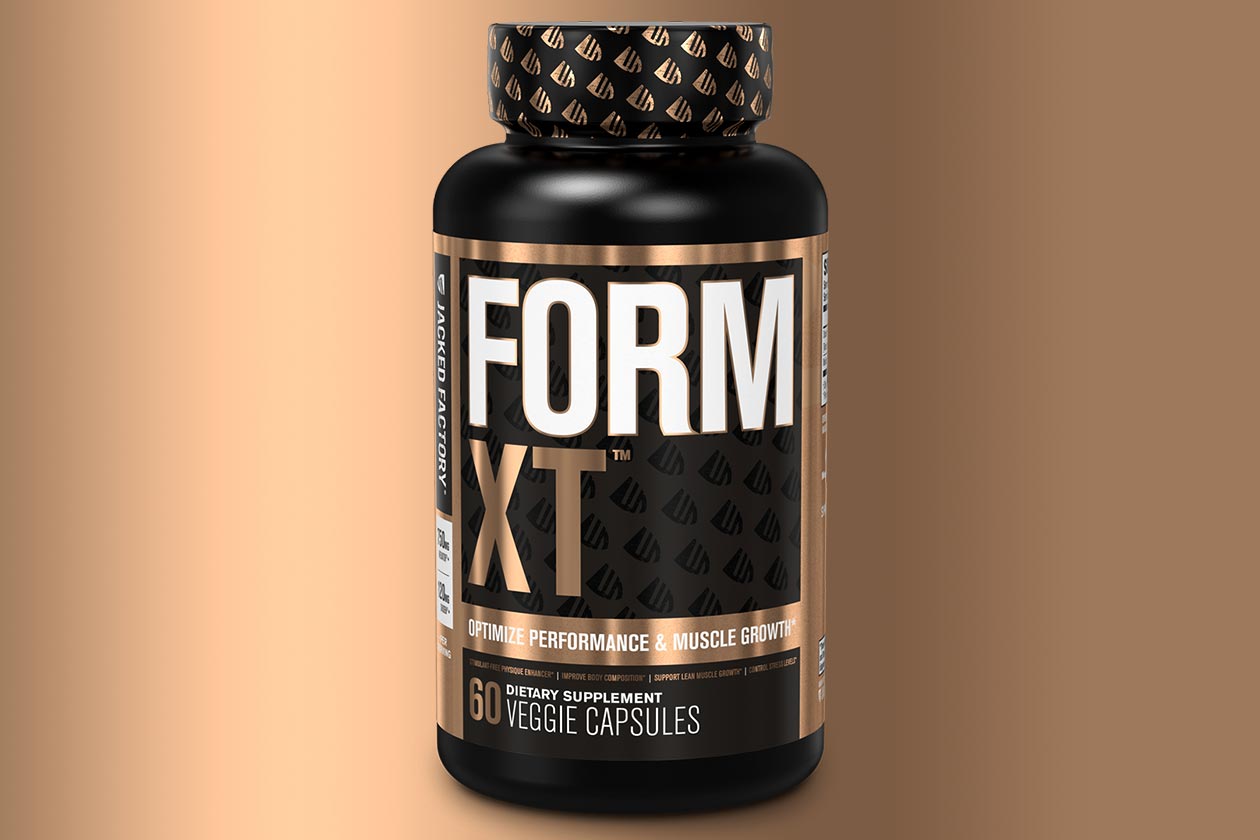 Jacked Factory already has many supplements built to support and improve muscle strength and size, especially in its advanced Pro Series with the likes of Test Pro and Build Pro. Adding to that category for the hugely successful sports nutrition brand this week is Form XT, a product relying on two key ingredients to enhance muscle building, improve body composition, and control cortisol.
Form XT is Jacked Factory's combination of the premium branded ingredients, Mediator phosphatidic acid at 750mg in a two capsule serving and 120mg of Shoden ashwagandha. Mediator is commonly seen in muscle strength and size supplements as it is patented and proven, with studies showing notable increases in major movements like squat alongside increases in lean body mass.
The fact Jacked Factory has kept it at just two ingredients in Form XT makes it a very versatile, stackable product, as you'll be able to combine it with other muscle-building supplements for better results and not much to worry about in terms of ingredients crossing over. Form XT is available directly from Jacked Factory's online store at a reasonable $29.99 and that is for a bottle of 30 full servings.