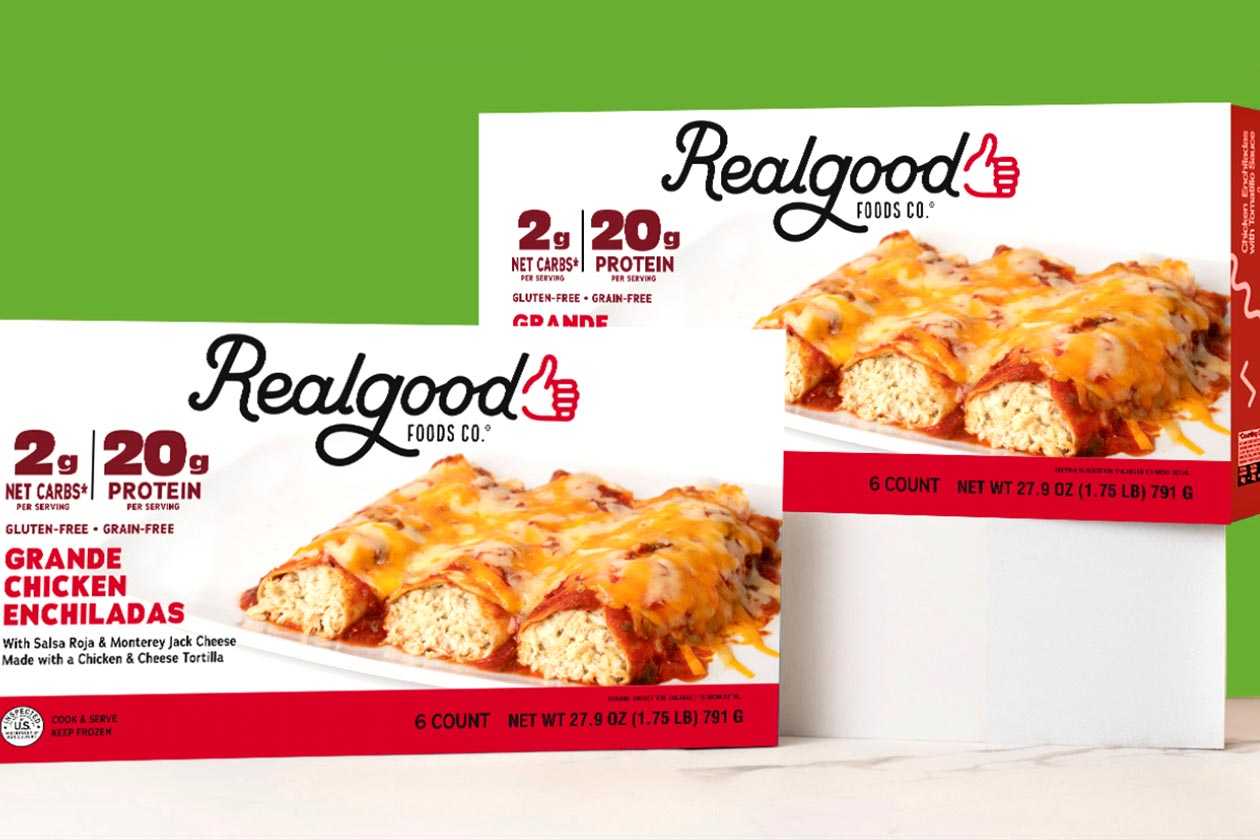 If you're a fan of the creative, healthy, high-protein, and low-carbohydrate food company Real Good Foods, you might be aware that if you shop directly with the brand, you won't get to try every one of its products. While the selection over on realgoodfoods.com is substantial and has all of the brand's tastiest items, there are several delicious foods you can only get from select retail partners.
This month, Real Good Foods has rolled out another exclusive product at the discount membership retailer Sam's Club with a flavor extension of its delicious Grande Chicken Enchiladas. You can grab the Enchiladas from the brand's website in two flavors, although only in boxes of two, and there is a six-count box previously only available at Costco in one of those flavors at realgoodfoods.com.
The latest from Real Good Foods is a box of six of the Grande Chicken Enchiladas, like you get at Costco, but in a completely new flavor covering the chicken and cheese tortillas in Monterey jack cheese and Roja salsa. The product basically gives you the chance to save money on the brand's healthy enchiladas as it is a value size at Sam's Club and get an all-new experience with the fresh new flavor.
The Grande Chicken Enchiladas at Sam's Club are just as good as Real Good Foods other flavors of the protein-packed creation with a solid 20g of protein per enchilada and an even more impressive 2g of net carbohydrates.