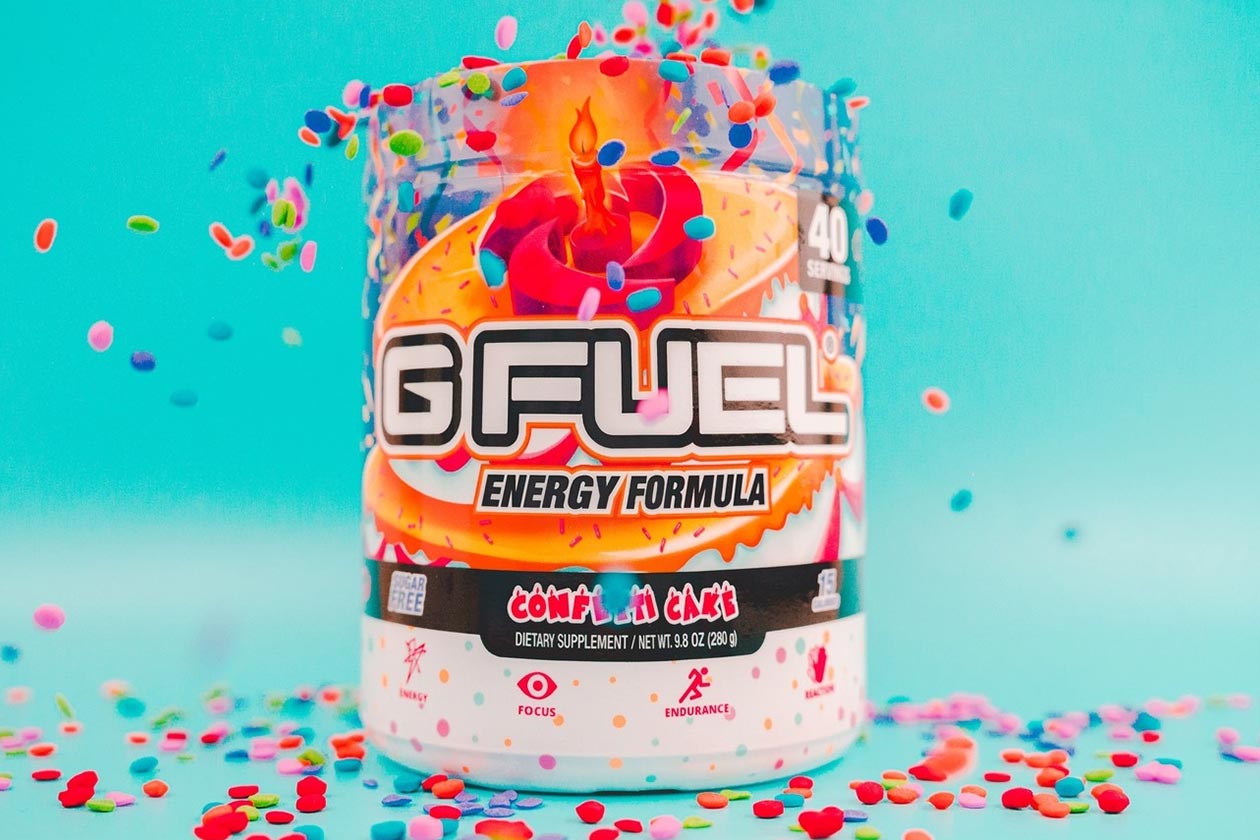 The gaming leader G Fuel is running its Christmas In July promotion this month, where its self-titled, flagship energy and focus supplement is an always worthwhile buy one get one free. The brand recently brought back its special edition flavor from Christmas last year in Jingle Juice, but gave it a label design more suited for the sunny season we're currently in.
Jingle Juice is a part of G Fuel's Christmas In July buy one get one free sale, but it turns out it's not the only limited-time creation available during the promotion. The brand has actually brought back a second previously released, special edition flavor in the birthday cake tasting flavor Confetti Cake, which G Fuel came out with last year to celebrate its 17th birthday.
G Fuel has said there is only a limited amount of Confetti Cake available for its Christmas In July sale, so if you missed out on the product at the end of 2021, now's your chance to get your hands on the celebratory flavor. To get in on G Fuel's buy one get one free offer, simply head to gfuel.com and pick the two flavors you'd like for $35.99 or $18 each.