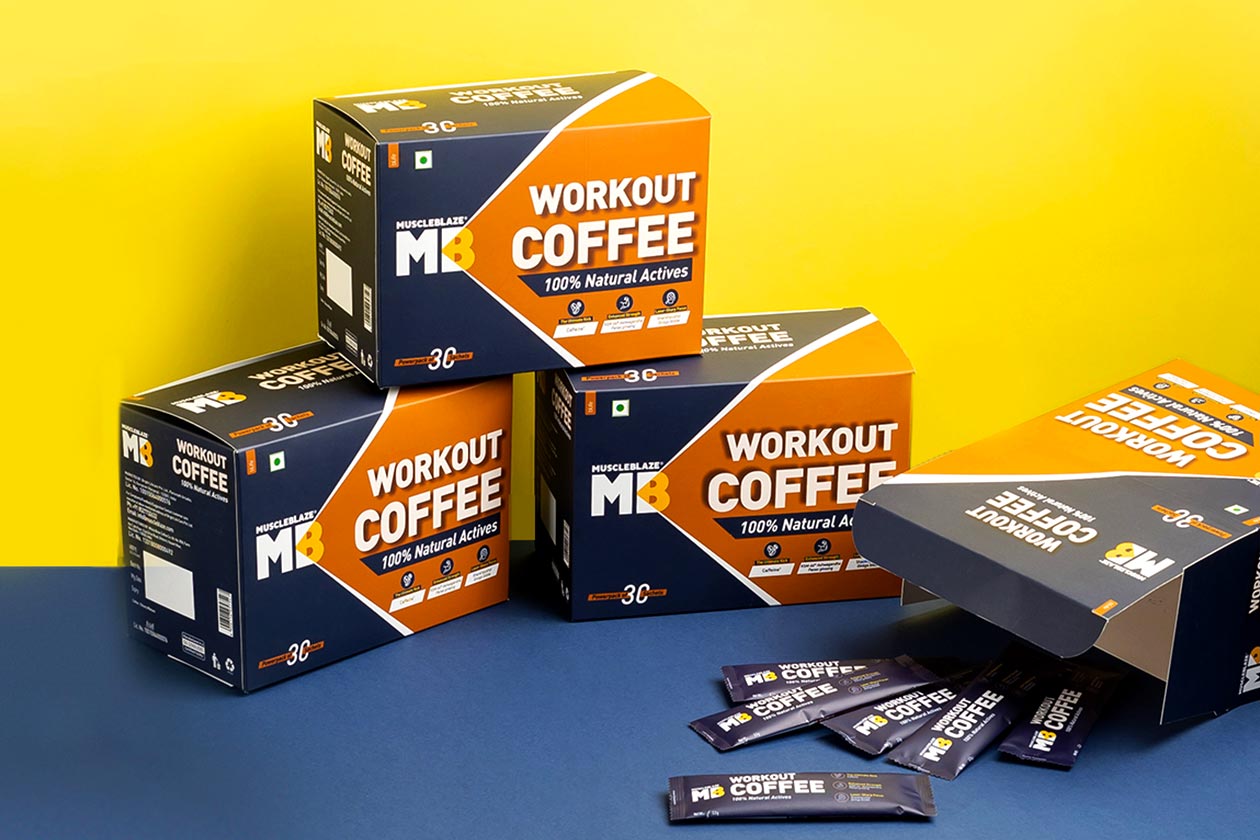 MuscleBlaze has been pumping out new products faster than almost everyone these past couple of months, and it's been exciting to watch as most of them have been different types and formats. Today's story is about another drop from India-based MuscleBlaze, and it is once again a different sort of supplement with the functional, stick-pack coffee, Workout Coffee.
MuscleBlaze's Workout Coffee is indeed a ground coffee, providing a natural source of caffeine, although it's what alongside the coffee that gives it the "Workout" twist. The brand has infused the product with the ayurvedic herbs ginkgo, ginseng, and shankhpushpi to elevate mental focus, and premium and proven KSM-66 ashwagandha, bringing the many benefits that it provides, including improved energy, muscle recovery, and strength.
As mentioned, it's been great watching MuscleBlaze launch all of the products it has these past few months, with the likes of BioZyme ISO-Zero, Pro Check Kit, MuscleBlaze Protein Bar, and now the functional Workout Coffee. You can purchase the supplement from the brand's online store at a reasonable ₹420 (5.26USD) for a box of 30 single-serving stick packs.