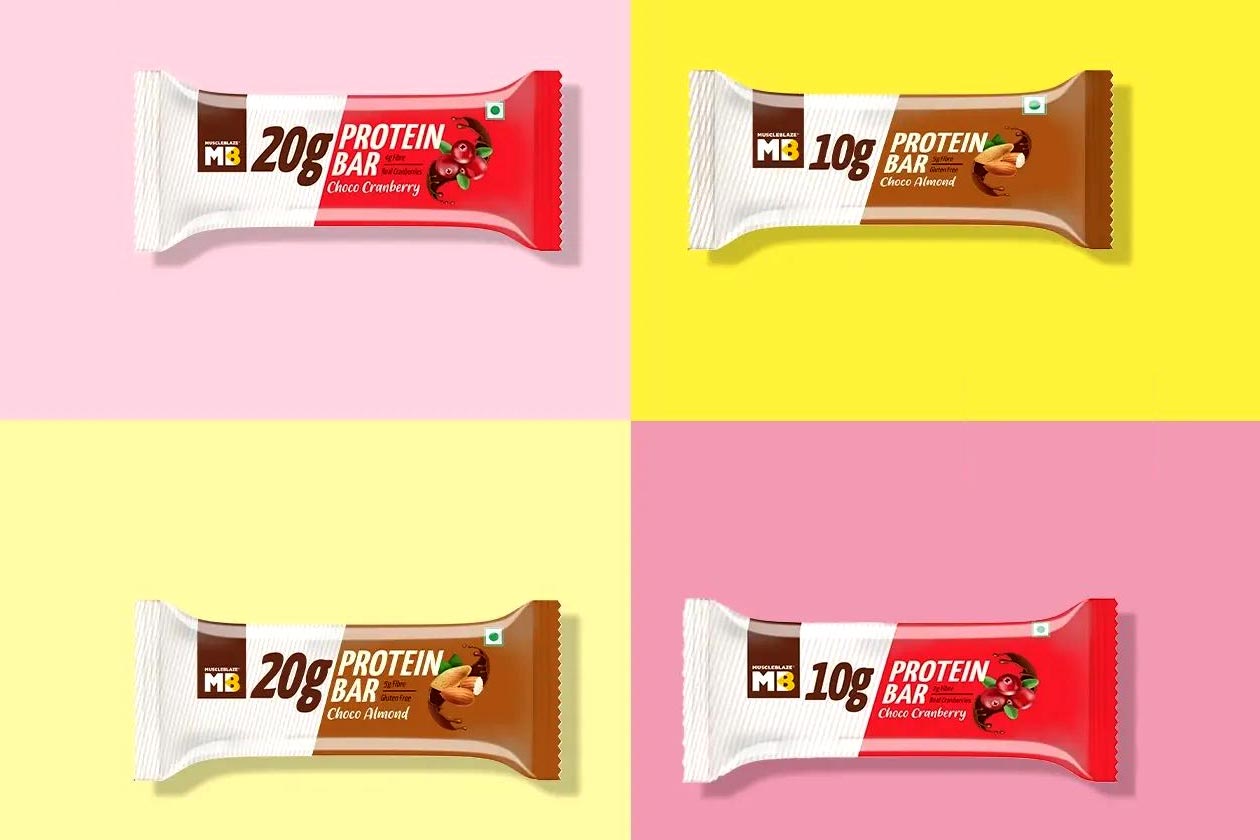 Indian supplement company MuscleBlaze has been relatively busy this year, making headlines on several occasions with all sorts of different products, from more flavors of its EAA to an on-the-go protein shake. The latest from the busy brand is actually a first in its lineup with the MuscleBlaze Protein Bar, as it has never come out with a high-protein bar before.
The MuscleBlaze Protein Bar uniquely comes in two sizes, one with the common 20g of protein and the other having half of that at 10g of protein. The rest of the nutrition profile in the larger protein snack of the two works out to be about half as well, with 12.9/6.7g (large/small) of fat, 15/7.7g of carbohydrates with 7.7/4g of that sugar, and the calorie counts are 247/128.
Compared to what else is out there, the calories that come with the reasonably high 20g of protein aren't too bad, and since the smaller bar with 10g of protein has the same balance, that is the case for that one too. Some of the key ingredients in the MuscleBlaze Protein Bar, include whey and soy to support the protein, rolled oats, dark chocolate, and almonds, which should give it a pleasant and wholesome consistency.
The MuscleBlaze Protein Bar is available through the brand's online store, with two flavors to choose from in Chocolate Almond and Chocolate Cranberry. Those are the same options for both the 20g protein option and the smaller one with 10g of protein. Directly from MuscleBlaze, the bigger bar is ₹612 (7.83 USD) for a box of six, while the half-size is ₹357 (4.57 USD) for six.