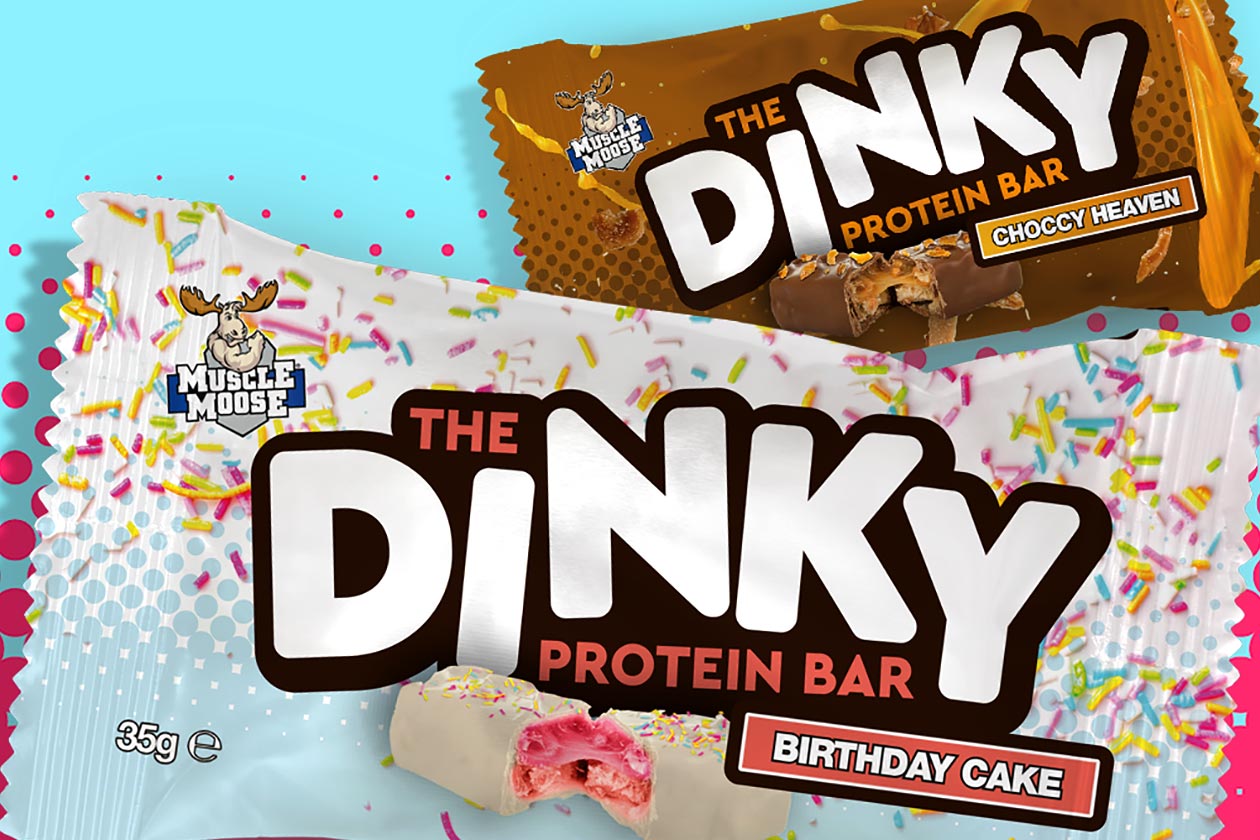 Muscle Moose has expanded into many different directions over the years outside of its original hit in the beverage space, Moose Juice, with supplement gummies, an energy shot, and a number of edible items. The functional food side is what the UK-based brand is adding to this week, seeing its Mountain Chips, Beaver Bar, and Big Protein Flapjack, joined by another bar format snack in the Dinky Protein Bar.
Muscle Moose's Dinky Protein Bar is similar to its Beaver Bar in that it is a candy bar-style product but with seemingly more focus on flavor. The brand's latest functional creation is much smaller than the Beaver Bar weighing in at just 35g compared to 60g, and its nutrition is much lighter too. The Dinky Protein Bar has 11g of protein, 11g of carbohydrates with less than 2g sugar, just under 5g of fat, and 130 calories.
The build of the Dinky Protein Bar looks extremely delicious, and as mentioned, it's light and appears to be one of your more flavor-first protein bars, so it will likely taste as good as it looks. The product has that usual base layer, and it appears to be fairly soft, with a sweet, smooth, and gooey layer above that, then it's all wrapped in delicious milk or white chocolate, depending on the flavor.
Muscle Moose has debuted its Dinky Protein Bar in two flavors; Choccy Heaven filled with salty caramel and topped with toffee pieces, and Birthday Cake, also featuring caramel but white chocolate around the outside and rainbow sprinkles. The product does indeed look delicious, and it is available now straight from the brand's website at £14.99 (17.99 USD) for 12, which can be all one flavor or six of each.