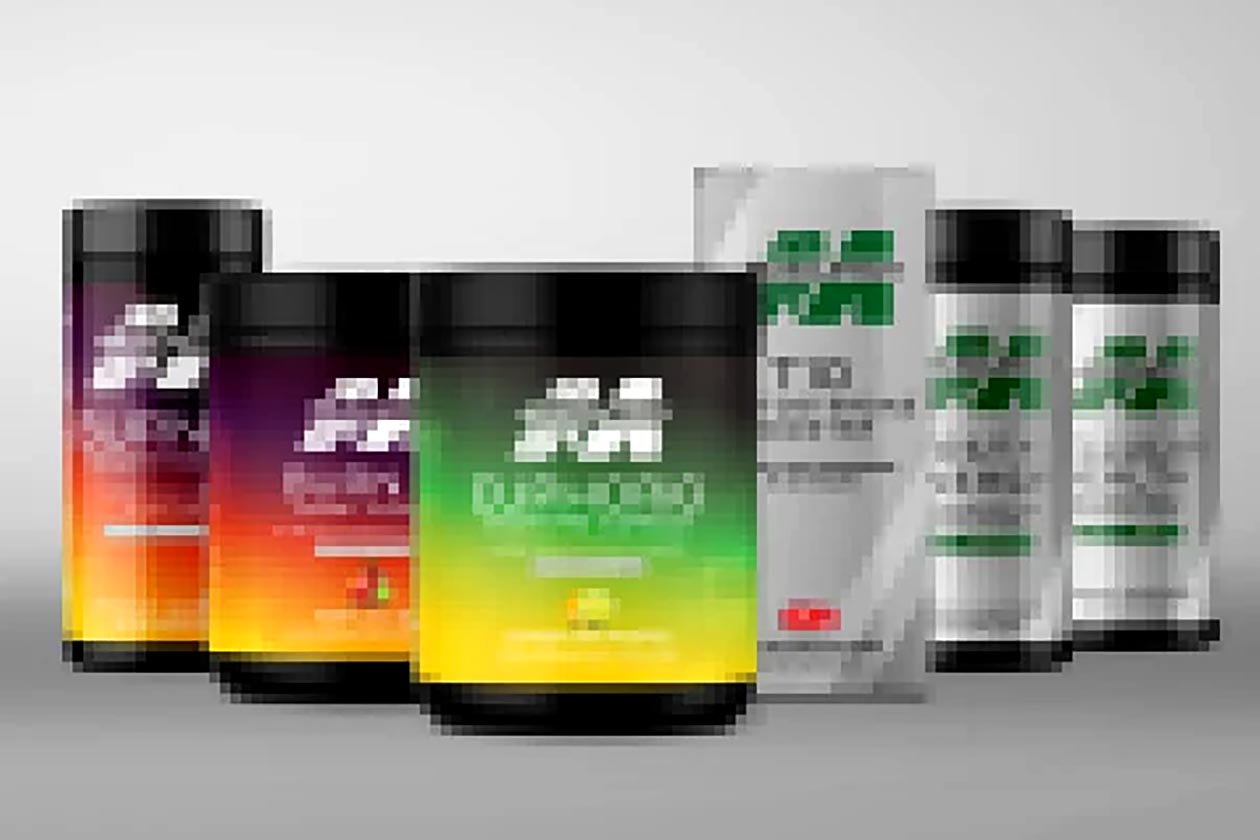 Muscletech is another staple at our Stack3d Supplement Expo, exhibiting once again this year with a premier spot in the North Hall. The legacy brand is running an exclusive sale all this week through its website, where the coupon found on its booth will get you buy one get one free and $10 off. That drastically drops the likes of Nitro-Tech Whey + Muscle Builder from $34.99 a tub down to only $21.24 each when grabbing two.
Another feature of Muscletech's space at the Stack3d Supplement Expo is details on its latest innovations, including the recently and completely revealed vegan-friendly protein powder, Plant Protein. The brand has also included a teaser image of what appears to be more upcoming products. You can see that image above featuring six supplements, three of which are branded very differently from Muscletech's current look, and are certainly intriguing.
Muscletech's mysterious preview at the Stack3d Supplement Expo has three rainbow-colored products with absolutely no other details outside of what's in the teaser picture. It definitely has us wondering what the long-running brand has in store next, and it's great for fans and followers to know that more innovations are on the way. Once again, you can check out Muscletech's presence at the Stack3d Expo over at stack3dexpo.com.