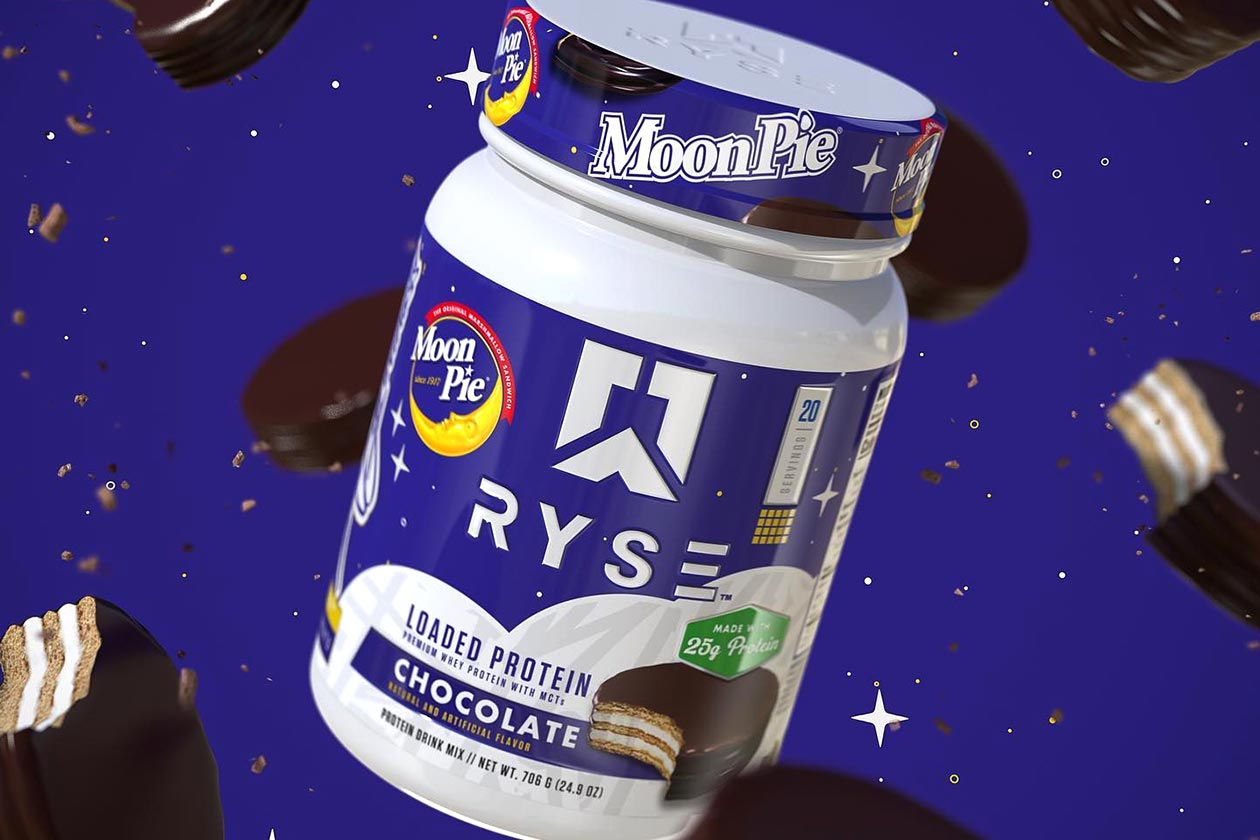 Over the past week or so, RYSE has been making waves with the announcement of many new authentic flavor collaborations for its already available Loaded Protein and all-new Element Series Pre-Workout. Those excited about trying any of the fresh new flavor experiences will be pleased to know the wait for all of them is not long, in fact, they're dropping within the next few days.
RYSE has confirmed its MoonPie Chocolate Loaded Protein, Jet-Puffed Marshmallow Loaded Protein, SunnyD Orange Strawberry Element Pre-Workout, and Blue Raspberry Ring Pop Element Pre-workout are arriving this Wednesday. The four collaborations, put together in partnership with each respective food or drink, will go live on the brand's website at rysesupps.com at precisely midday.
There are still several details we've yet to confirm for the RYSE partnership products, including the price of the MoonPie and Jet-Puffed Loaded Proteins, as they have 26% fewer servings than a regular 2lb tub of Loaded Protein. We also don't know what sort of formula we're getting in the Element Series Pre-Workout, which we suspect to be fairly simple; either way, all will be revealed at launch.