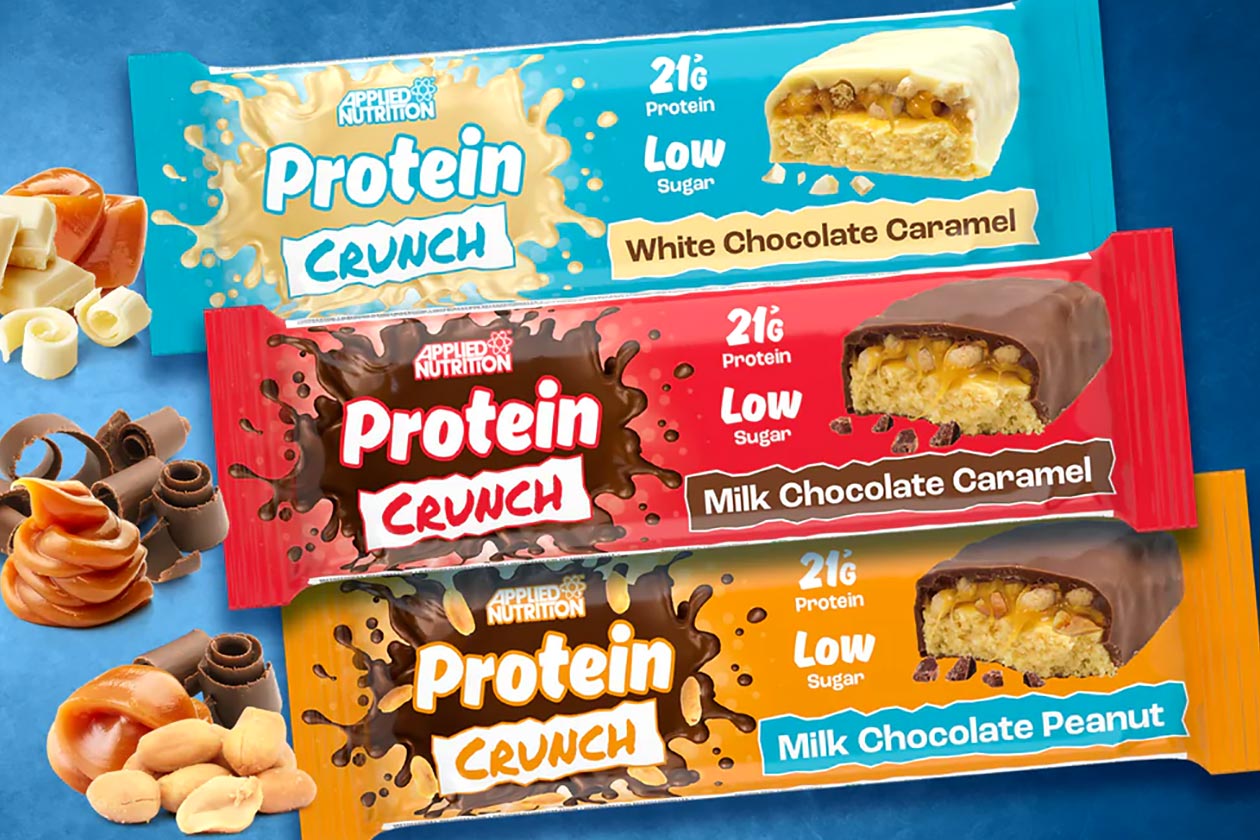 Swirl Duo Bar isn't the only new snack rolling out in the UK and Europe this week from Applied Nutrition. It has also dropped Protein Crunch, a more traditionally built product featuring a doughy base, a layer of gooey flavor and crunchy pieces, then covered in a hard outer shell. Compared to Swirl Duo Bar, Protein Crunch is higher in protein but also comes in three different flavor options.
Applied Nutrition has squeezed a solid 21g of protein into each 62g bar of Protein Crunch, 20 to 22g of carbohydrates, around 5 to 6g of fat, and calories ranging from 209 to 221. Those are all reasonably typical macros for a snack providing that amount of protein, but again, it comes down to taste in functional foods, and looking at images of Protein Crunch, it does look rather enjoyable.
The three flavors of Applied Nutrition's Protein Crunch are Milk Chocolate Caramel with soft caramel and milk chocolate on the outside, White Chocolate Caramel, also with caramel inside but covered in white chocolate, and Milk Chocolate Peanut, featuring the same flavors as Milk Chocolate Caramel with peanuts thrown in on top. The product is making its way out to stores this month and can be purchased direct for £29.95 (34.55 USD) a box.