Many different functional companies in Europe come out with Advent Calendars around this time of year and make the lead-up to Christmas a little more exciting. This is something the maker of our top-rated protein bar, Barebells, has never done, but that changes here in 2022 in the UK, as the reputable brand is finally doing one and filling it with different flavors of the Barebells Protein Bar.
You can get a glimpse at the first-ever Barebells Advent Calendar in the image above, and as you'd expect, it is completely custom and looks great. It comes with the traditional 24 doors, each with a full-size protein bar behind it. The calendar includes flavors like White Salty Peanut, Hazelnut & Nougat in its regular and vegan versions, and one of our favorites, the original Caramel Cashew.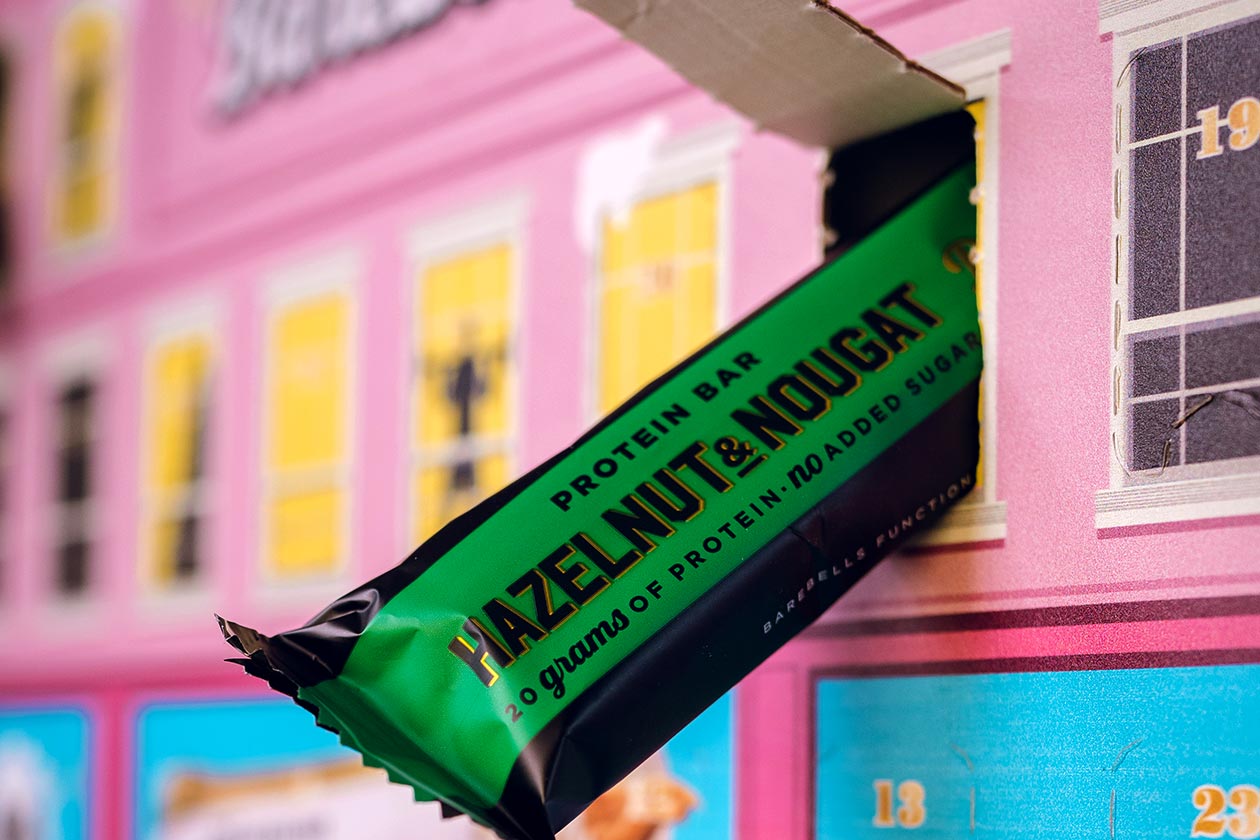 Barebells has tucked a few surprises into the Advent Calendar, although they won't be entirely new if you're a fan of the brand and shopped outside of the UK. Barebells has put its more recent Creamy Crisp in there as well as the Marshmallow Rocky Road flavor of the Soft Protein Bar. Neither of those are or have been available in the UK, so they will be new for those in that part of the world.
Barebells plans to officially launch its awesome Advent Calendar in a few weeks on the 21st of October, leaving plenty of time until the first day of December, when you'll crack open that first door. The price of the limited edition product will be £45.99 (50.73 USD), and it'll be exclusively available at barebells.co.uk.