Get-A-Whey is a functional food company out of India, and one that has been quite impressive since we started following, pumping out some innovative products to go alongside its original high-protein and keto-friendly ice cream. The brand recently released its take on the classic popsicle with as low as 34 calories a piece and some intriguing refreshing flavors such as Cola Blast and Guava Chilli with actual chili.
Get-A-Whey has done it again this month, crafting another unique and interesting functional creation, putting its healthier-for-you spin on the traditional Indian dessert, kulfi. The product comes on a stick and aims to replicate the taste and texture of kulfi, which is similar to ice cream, although it's not whipped, giving it a slightly denser consistency, but just as sweet, and it can be found in many different flavors.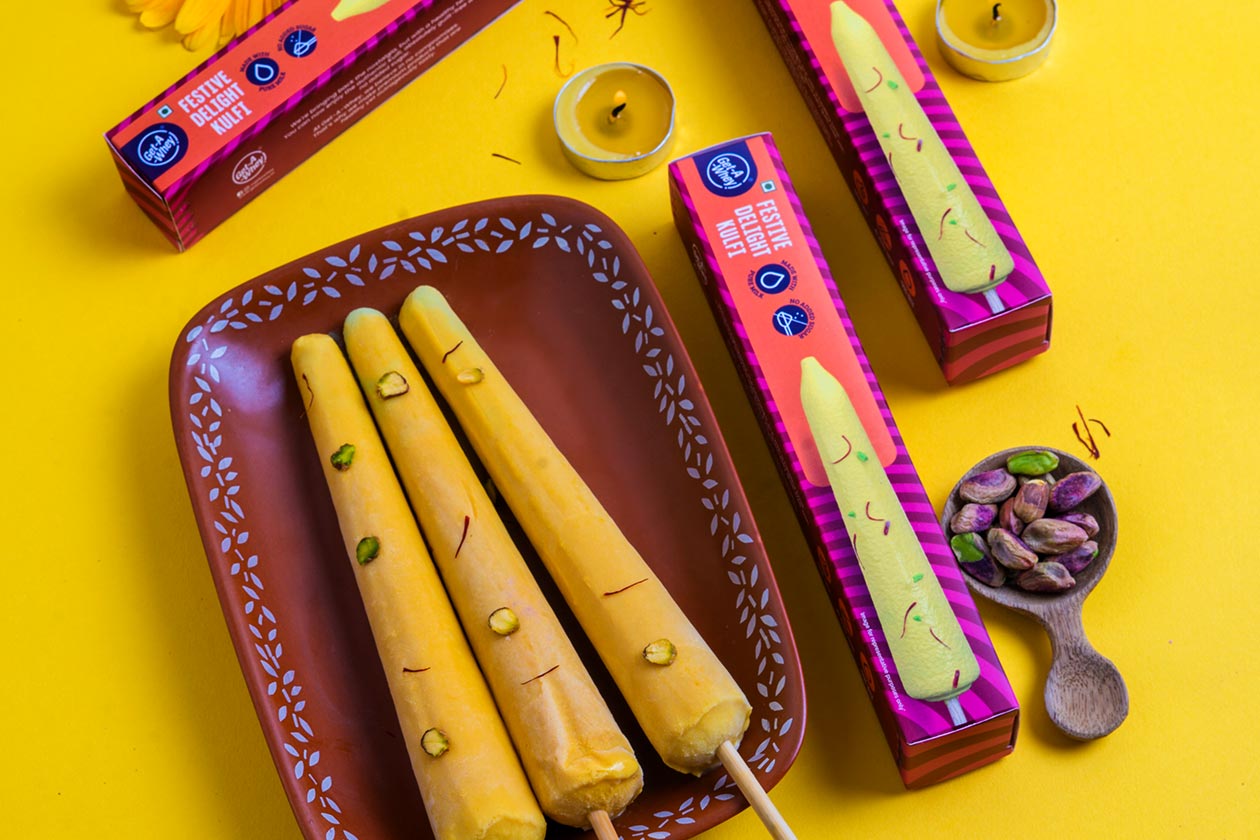 Kulfi is typically made with milk, sugar, and select ingredients for flavor, while Get-A-Whey relies on a lower carbohydrate and lower calorie recipe of pure milk, fructooligosaccharides, maltitol, plus flavoring ingredients that change from option to option. The result is a nutrition profile of 6.6g of fat, 2.2g of protein, 14.2g of carbohydrates, no added sugar, and a calorie count that is well below traditional kulfi at 102 per 60g stick.
Those macros mentioned are for Get-A-Whey's classic creamy Malai Kulfi, with three other options to choose from in Roasted Almond, Rose, and the spice-filled Festive Delight Kulfi, made with cardamom and saffron. The latest Get-A-Whey creation comes in boxes with just the one kulfi stick; however, they're not that expensive at ₹105 (1.29 USD) with unfortunately no bulk option, which may be something that's coming.