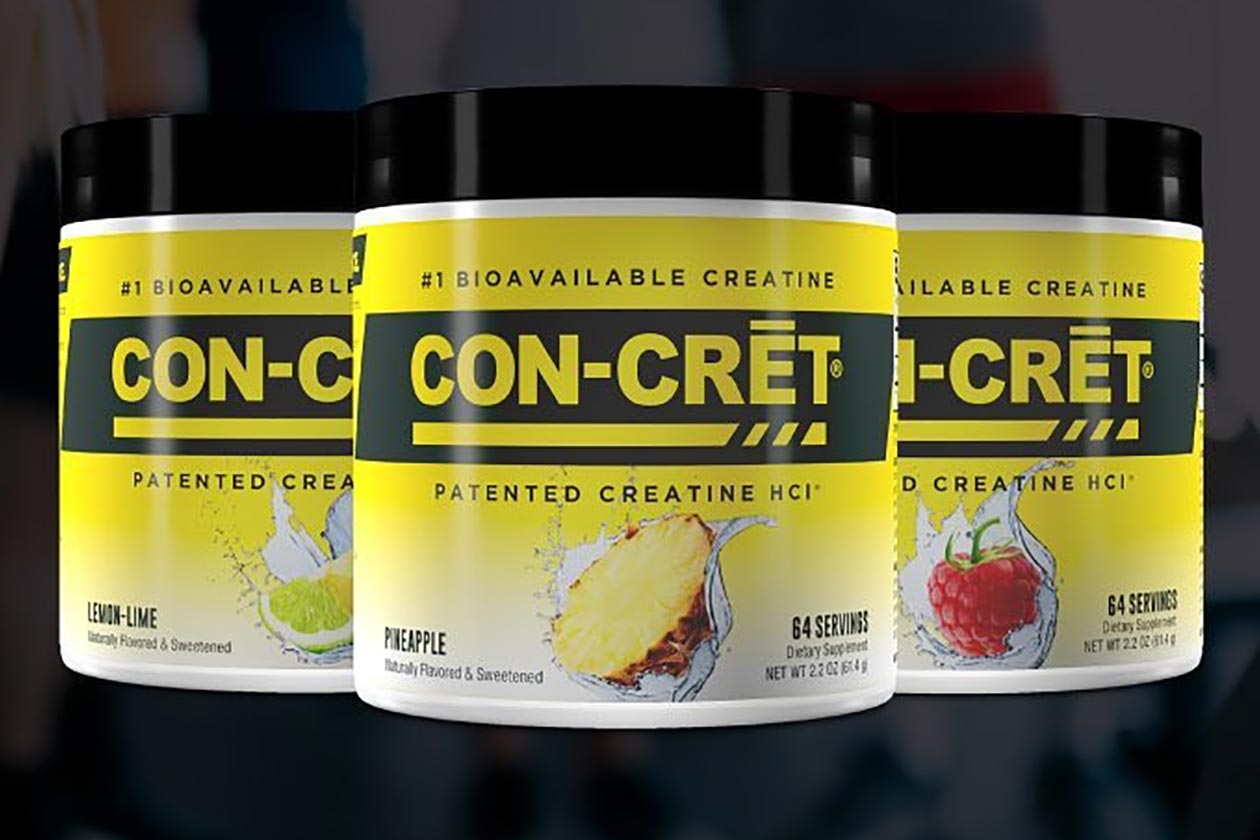 Con-Cret recently expanded its Con-Cret creatine HCl-based supplements with a whole family of hybrid formulas, combining the brand's signature strength ingredient with another category. There is Con-Cret + Nitric Oxide, Con-Cret + Hydration, Con-Cret + Muscle Recovery, and Con-Cret + Test, where creatine HCl comes together with Testofen fenugreek to support strength, power, performance, and healthy testosterone levels.
An interesting point about those spin-off supplements is they're all branded under the Con-Cret banner with no mention of the broader brand title Promera Sports, as we've seen in previous Con-Cret products. Moving forward, the company is going with Con-Cret over Promera as it is a more well-established name and much more recognizable, which makes sense as, Con-Cret the supplement, was what started it all.
That approach of Con-Cret as a brand will continue into future products that aren't hybrids and don't utilize creatine HCl like Con-Cret + Hydration and Con-Cret + Test. There haven't been any types of supplements confirmed for the near future, although the idea would be that say; for example, the brand releases a product named "Pre-Workout" it'll be promoted as Pre-Workout "from the makers of CON-CRET".
It's a small but notable shift for Promera Sports or what we'll likely be referring to as Con-Cret for the foreseeable future, and it suggests we're getting more new supplements from the brand than we've seen in recent years. Also, with that "from the makers of" attachment, it sounds like many products won't involve Con-Cret creatine HCl and will eventually turn the Con-Cret line into a comprehensive brand.