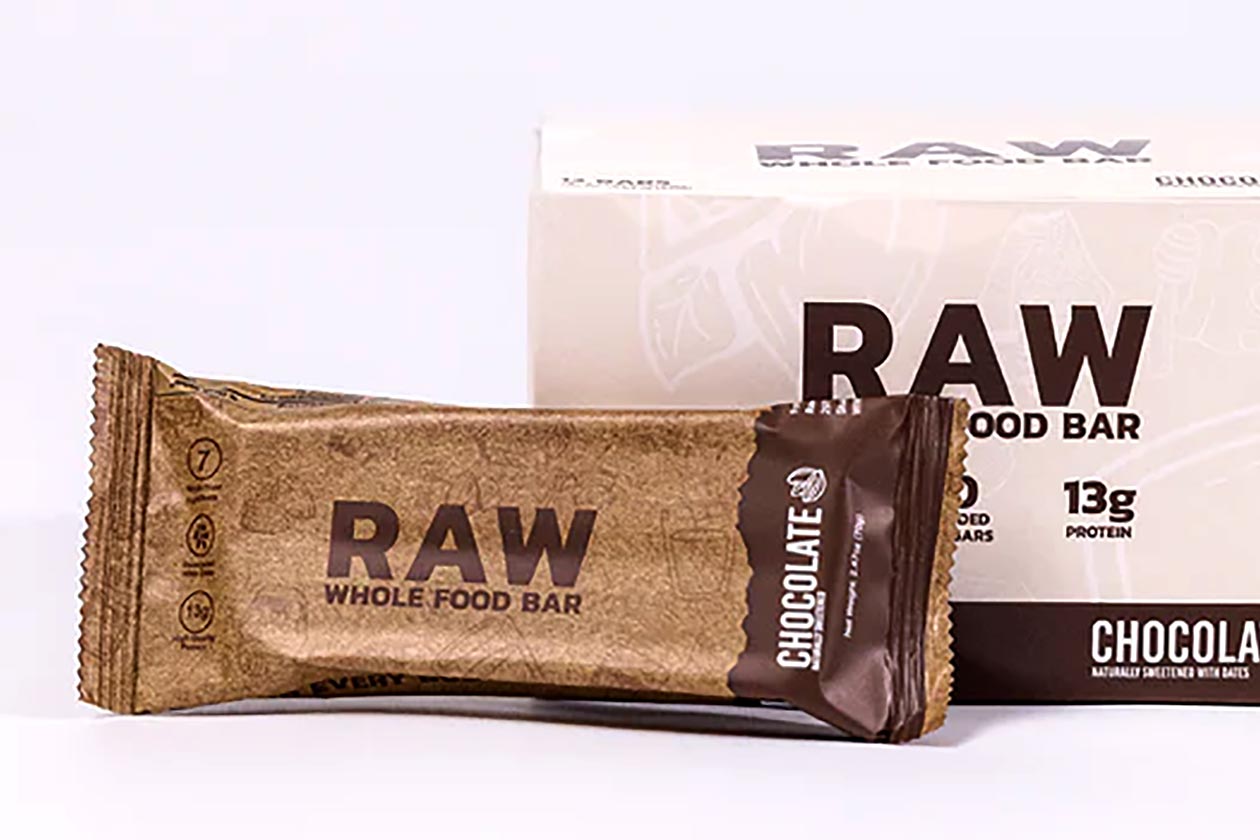 Raw Nutrition has launched its first-ever bar today in the Raw Whole Food Bar, which is indeed made exclusively from whole food ingredients, as low as six to be exact. The product packs 13g of protein a piece with 260 calories, and it is a little more expensive than some of its competitors, at $42.99 for a box of 12, although you can use ambassador coupons like Chris Bumstead's CBUM for 10% off.
To go with the debut of the Raw Whole Food Bar, Raw Nutrition has rolled out a video from one of its founders in the bodybuilding coach Matt Jansen, talking about the goal of the product. Jansen highlights some interesting points about the nutritious, high-protein snack, including that it wasn't just designed for its primary audience or at least those that are interested in and purchase its supplements.
Basically, there were two key things Raw Nutrition wanted to deliver in the Raw Whole Food Bar; firstly, it needed to be something the owners of the brand, including Matt Jansen himself, would frequently consume. Clean and nutritious ingredients seemed to play a big part in this, hence why it has that simple six to seven real food ingredients, everything is easier to digest, and nothing is overly processed.
The other goal was to make the Raw Whole Food Bar something individuals would enjoy eating, and not just gym goers and fitness enthusiasts but people of all ages and all walks of life. Matt Jansen wanted to be able to feed this to his own kids, so it needed to appeal to the next generation as well as adults, and the brand, of course, believes it has achieved all of that in the Raw Whole Food Bar.
Once again, you can now purchase Raw Nutrition's all-new Raw Whole Food Bar directly from its online store for $42.99 or $36.55 using the coupon code "CBUM", in two flavors, Chocolate and Peanut Butter.