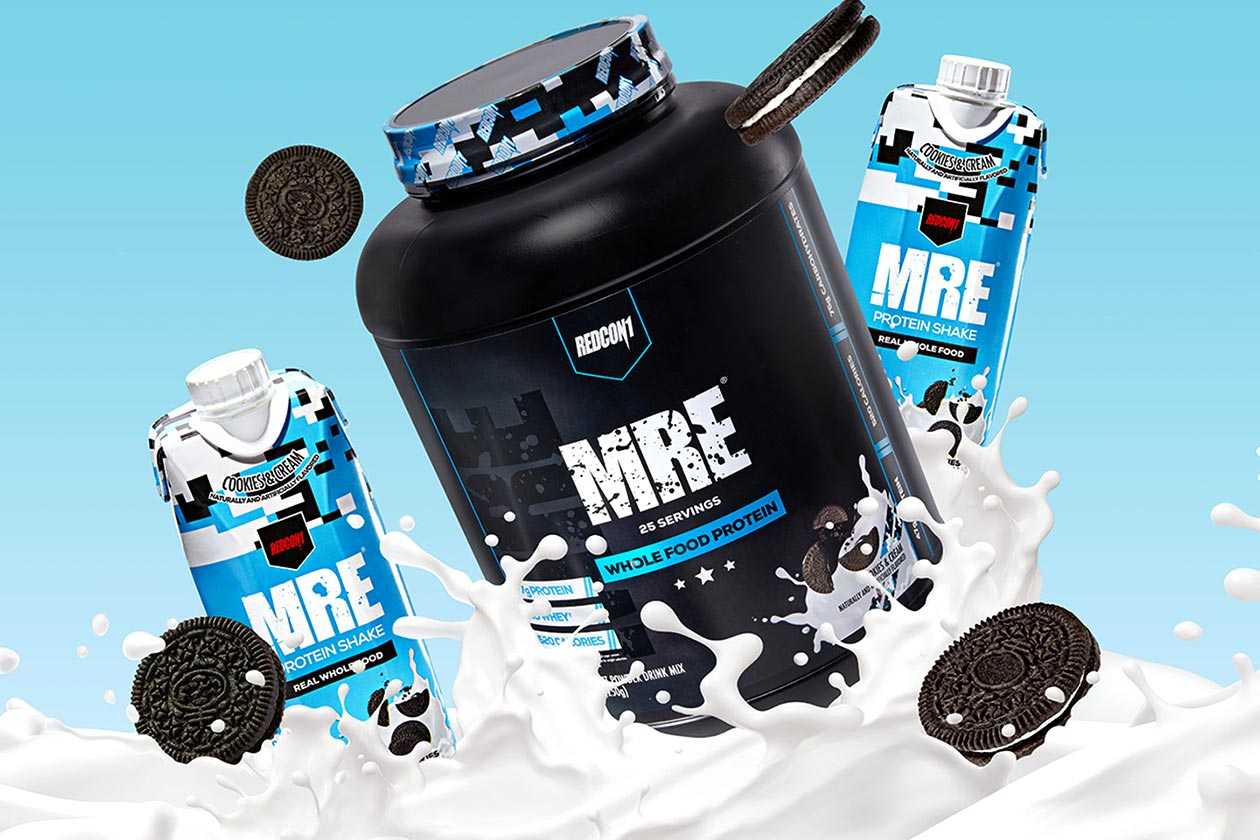 To close out 2021, Redcon1 launched an exclusive flavor of its whole food, whey-less protein powder MRE Lite at the major sports nutrition retailer GNC. It was a classic option with a Cookies N' Cream MRE Lite, but one that is still only available for purchase from the supplement store and has just been joined by the same flavor for a couple of other popular Redcon1 protein products.
Going alongside the Cookies N' Cream MRE Lite protein powder at GNC is a Cookies and Cream flavor of Redcon1's original wholefood meal replacement MRE and Cookies and Cream for the more convenient on-the-go MRE RTD. The retailer is also running a sale right now that involves everything from Redcon1 and gives fans the chance to try the new releases at a discounted price.
For a limited time, GNC has dropped Redcon1's MRE meal replacement from $89.99 down to a strong $67.49 for a large 7lb tub of 25 servings, and the MRE RTD is equally heavily discounted, falling from $42.99 to $29.99 for a case of shakes. Again, the new Cookies and Cream products are exclusive to the retailer, so you won't be seeing them anywhere else, let alone with those savings.