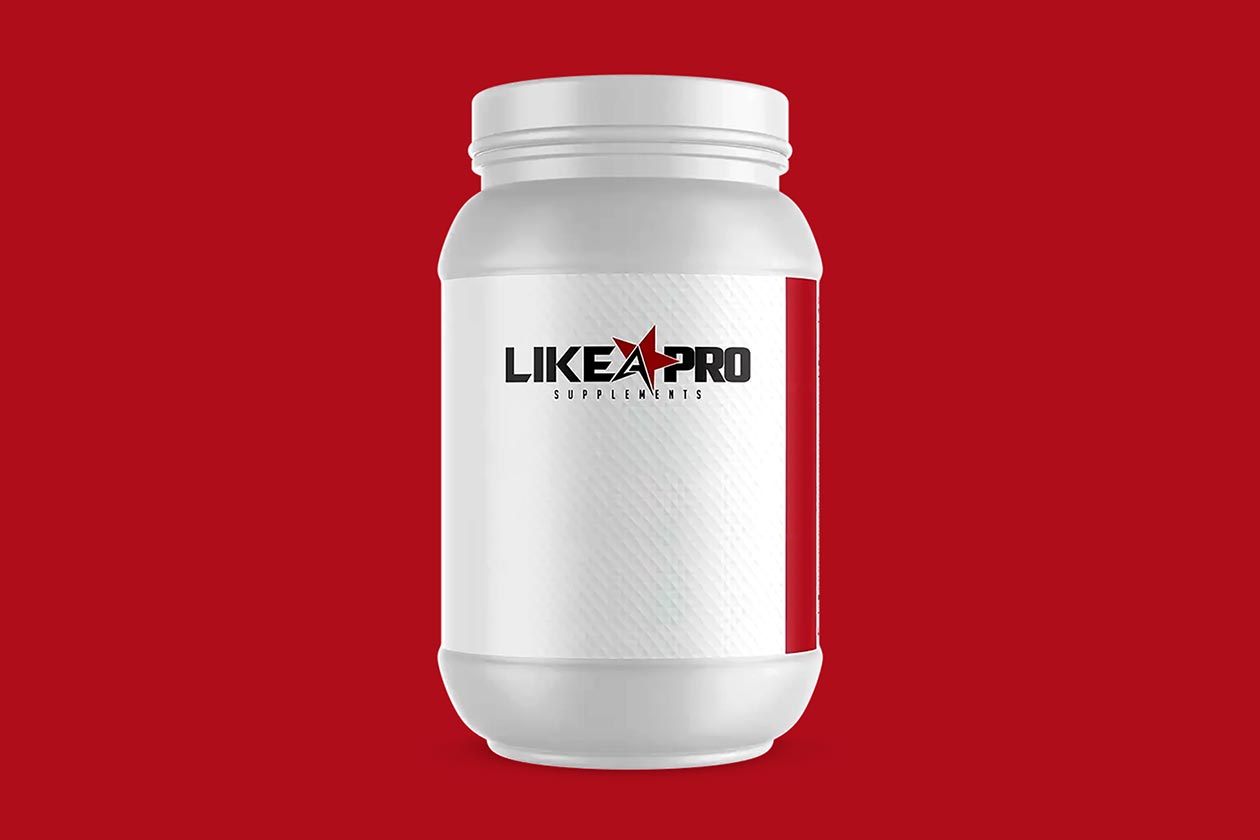 Like A Pro Supplements from IFBB Pro, Jeff Long, has been busy this year, busier than usual, teasing, revealing, and releasing several new products and flavors, but its latest might be the most interesting. The brand has announced an entirely new pre-workout for launch next year, and it will be separate from anything it has in the category, including Peak & Power, Outsized, and the recently revamped Pump & Focus V3.
Behemoth 60 is an upcoming premium pre-workout from Jeff Long and Like A Pro Supplements, and that name does have meaning. Behemoth 60 is said to have an absolutely huge 60g of active ingredients, although it is worth noting 16% of that is a source of carbohydrates. The exact breakdown of components powering Like A Pro's Behemoth 60 is listed below, and it does come with some never-before-seen dosages.
10g of Citrulline
10g of creatine monohydrate
10g of GlycerSize glycerol
10g of Highly-branched cyclic dextrin
5g of beta-alanine
5g of betaine anhydrous
5g of PeakO2
5g of tyrosine
As you can see, all of the ingredients in Like A Pro Supplements' Behemoth 60, planned for launch sometime in 2023, are incredibly well-dosed, some of them going far beyond anything we've seen before. The 10g of tried and true creatine and 10g of GlycerSize, are both amounts we have not come across before in a powder pre-workout, and, of course, the massive 5g of the PeakO2 performance blend, typically dosed less than half that at 2g.
It is worth noting Like A Pro Supplements has decided to make Behemoth 60 a stimulant-free pre-workout, so as loaded as it is, this isn't a complete or comprehensive product, as it is missing an energy component. All of the other areas are certainly covered, with tyrosine for focus; beta-alanine, PeakO2, and creatine for performance and power; and for pumps, GlycerSize, the sizeable 5g of betaine, and the huge 10g of pure citrulline.
Like A Pro Supplements has built Behemoth 60 for a pump and performance-heavy experience, which should be interesting to try as, again, some of those dosages we've just never come across before in a pre-workout, let alone tried firsthand. As mentioned, the product is still a long way from becoming available, with the brand planning to roll it out sometime next year, with 2023 itself still a couple of months away.