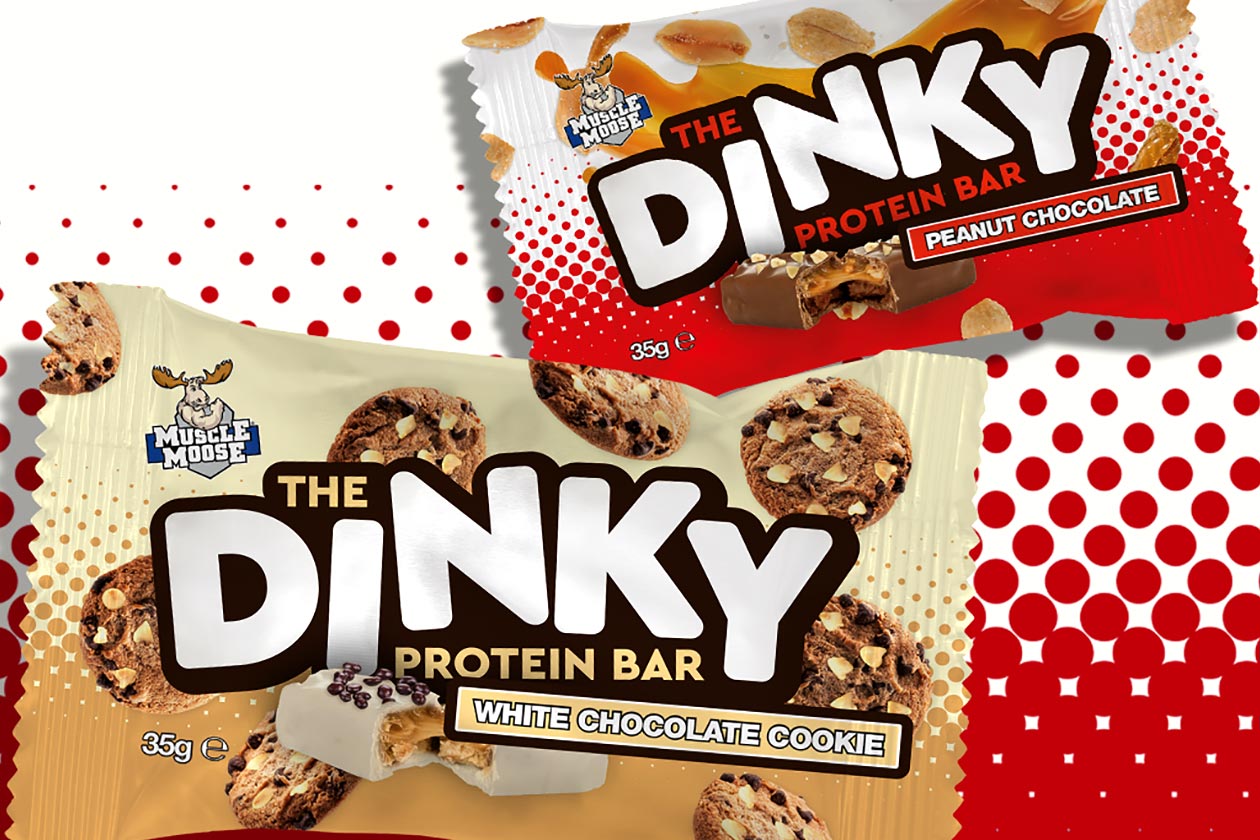 The Dinky Protein Bar is an absolutely mouthwatering, delicious-looking protein treat from the maker of the popular Moose Juice energy drink, Muscle Moose. The product isn't overly large, tipping the scales at a snack-sized 35g, with a moderate 11g of protein and 130 calories, but again, the bar looks amazing, with gooey raspberry or caramel, and a coat of realistic white or milk chocolate.
Muscle Moose has just expanded the menu of its tasty Dinky Protein Bar, doubling its original pair of Choccy Heaven and Birthday Cake. Joining those two is a classic Peanut Chocolate with gooey caramel along the top, milk chocolate on the outside, and a sprinkling of peanuts. The other option is White Chocolate Cookie with caramel, a white chocolate outer, and crispy pieces across the top.
Like Choccy Heaven and Birthday Cake, Muscle Moose's Peanut Chocolate and White Chocolate Cookie Dinky Protein Bars look delicious and have a similar sort of nutrition profile led by 11g of protein with 11g of carbohydrates, under 2g of sugar, 4.8g of fat, and 125 to 130 calories. You can grab either or both straight from the brand's website, with boxes of a dozen bars at £14.99 (16.71 USD).