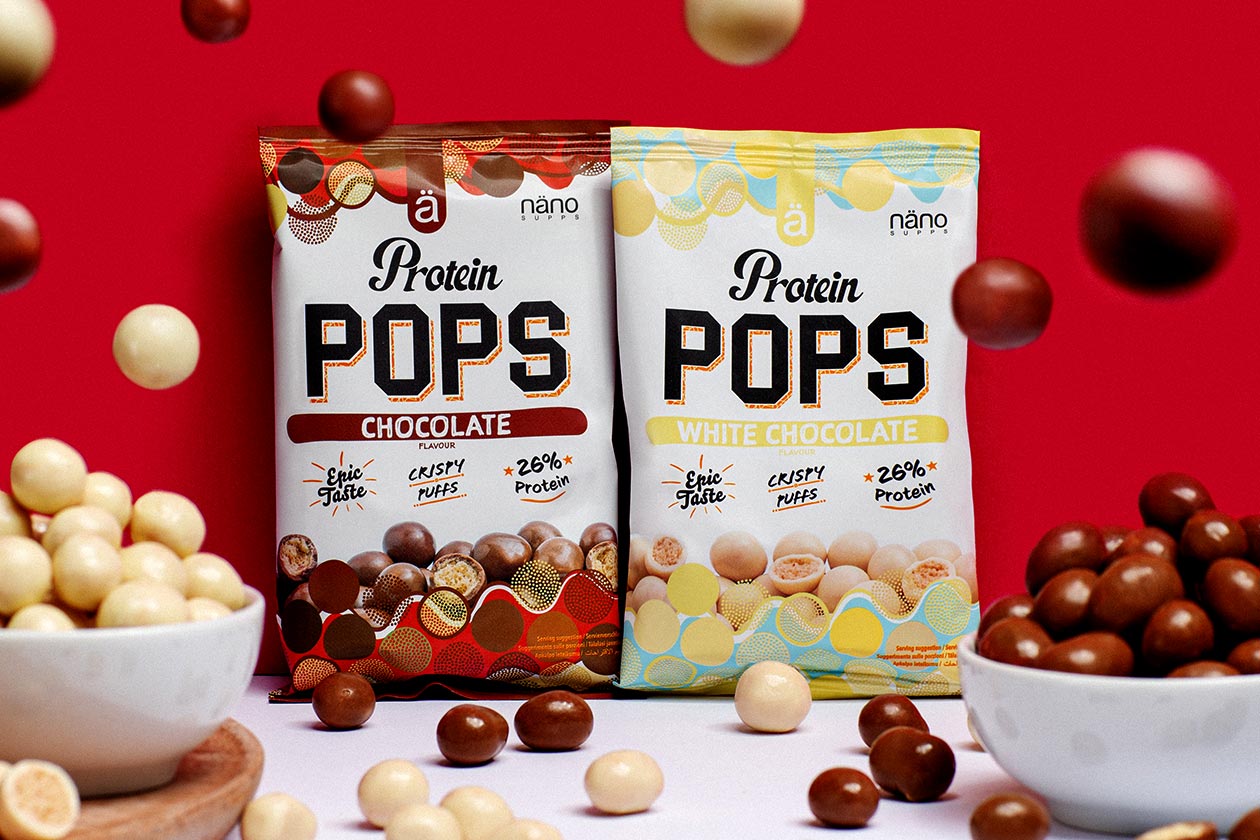 Nano Supps has grown well beyond its original amino supplement, as far beyond as you can get actually, releasing hit after hit in the functional food space following its original Protein Pancake. We've seen cakes from Nano Supps, protein chips, an energy drink that's now broken off into its own brand, a decadent protein spread, and, of course, the memorably delicious Protein Snap.
As the year comes to a close, Europe-based Nano Supps has introduced another entirely new functional creation, welcoming Protein Pops to the family. Nano Supps Protein Pops is a Maltesers-like candy treat featuring a circular crispy and crunchy soy puff covered in milk or white chocolate. The macros on a bag of the product are not too bad, although not as lean as your typical protein bar.
The all-new Protein Pops from Nano Supps provide 10g of protein in a bag with 8.4 to 9.1g of fat, 16g of carbohydrates, under 4g of sugar, and calories ranging from 166 for the milk chocolate flavor and 172 for white chocolate. The product should be rolling out to the many Nano Supps stores and stockists across Europe shortly, available individually in single bags and boxes of a dozen.