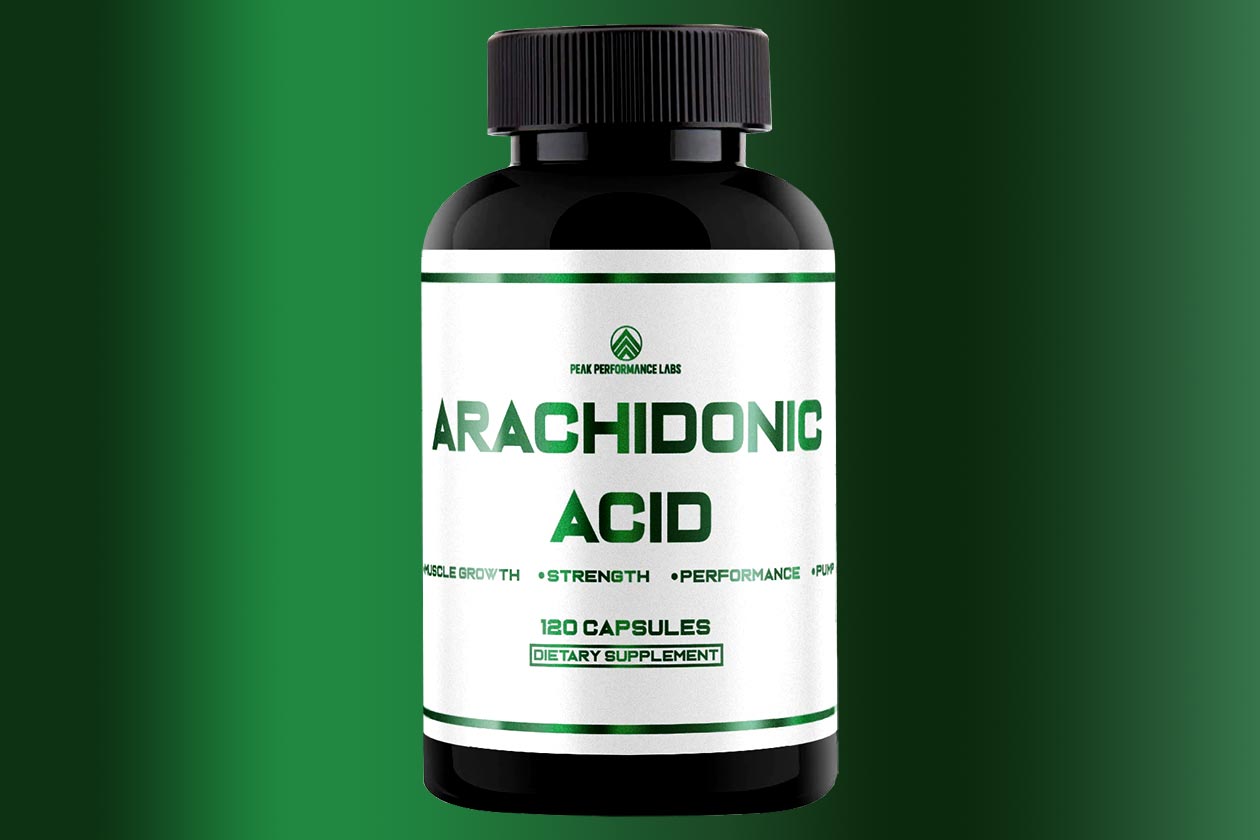 Earlier today we posted about Peak Performance Labs' newest simple, single-ingredient supplement, which continues its theme of slightly more unique, rarely-seen standalone compounds. The ingredient driving that product is the premium pump-supporting AmentoPump, but it turns out, it's not the only new basic the Canadian company has dropped this month.
Peak Performance Labs has also released Arachidonic Acid, a supplement, of course, featuring its title ingredient. Arachidonic acid is a favorite muscle and strength-building compound of ours, with the full dose you're typically looking for being between 1 to 1.5g a day. Peak Performance puts half a gram of arachidonic acid in each capsule of its second simple product, but there is an important detail worth noting.
Most arachidonic acid-containing products, whether they be standalone or in combination with other complementing ingredients, list a standardization, usually 10% or 40%. That is a significant variance and something worth understanding if you're comparing supplements, and in Peak Performance Labs' Arachidonic Acid, you get a 10% standardization.
Peak Performance Labs recommends a maximum of six capsules a day, which would give you 20 days' supply from a full-size bottle of 120 capsules. The price of the ingredient-titled Arachidonic Acid from the brand's website is a bit more than its other newly released standalone at $54.99 (40.29 USD), and with the one ingredient, you can stack it with other muscle builders, including Peak Performance's own Nuclear Power.