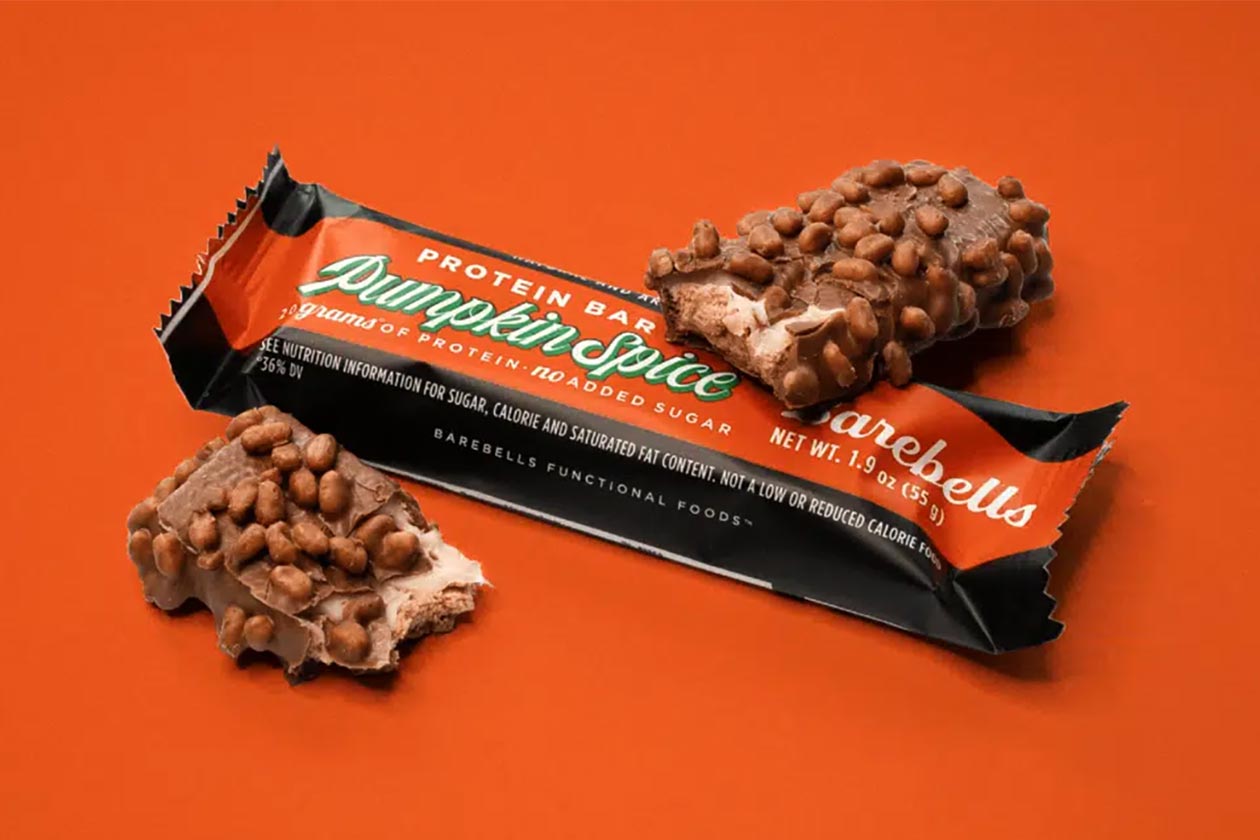 Barebells is available all over the world, and deservedly so as it is the maker of our number one protein bar, and it has held that position since we tried it several years ago. The product delivers incredibly candy bar-like tastes and textures, and the brand has expanded the on-the-go item's menu many times over the years with delicious ongoing additions as well as some intriguing temporary options.
For as long as we've known Barebells, every new product it launches starts in Sweden, whether we're talking protein-packed ice cream, a new flavor of the Barebells Protein Bar, or anything in between. This week, all of that changes, as the US arm of the Swedish innovator has revealed and released a never-before-seen flavor of its flagship protein snack, and it is currently only available in America.
Barebells has joined in on the fun of the fall season and created its first-ever pumpkin-themed flavor with an undoubtedly delicious Pumpkin Spice Barebells Protein Bar. It promises a smooth pumpkin taste with crispy puff pieces along the top underneath the sweet milk chocolate, similar to the brand's Creamy Crisp Protein Bar.
The macros on the Pumpkin Spice Barebells Protein Bar are as lean as always in 20g of protein, 19g of carbohydrates with only a gram of that sugar and 3g fiber, 8g of fat, and an even 200 calories. As mentioned, the product has debuted and is currently only available in the US through the brand's direct-to-consumer online store at barebells.com, where you'll pay a reasonable $28.99 for a box of 12.