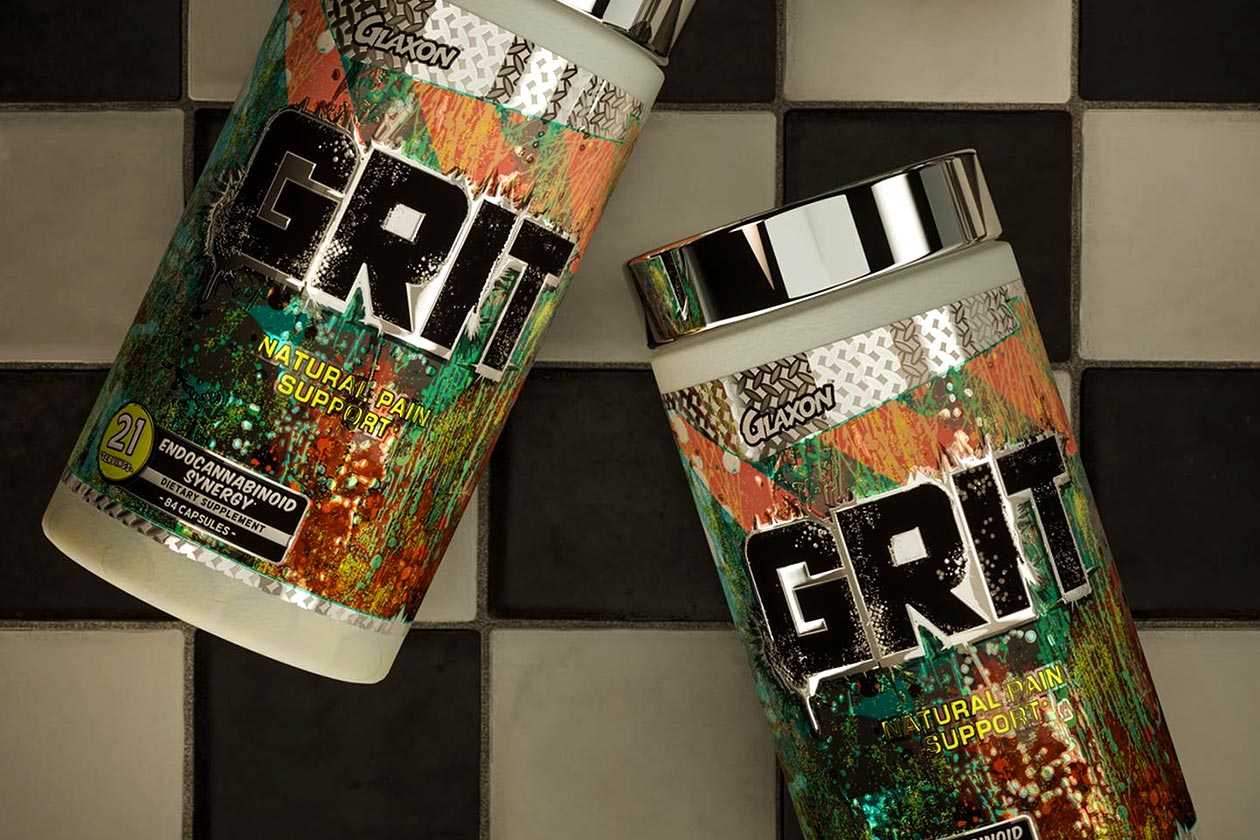 Glaxon built its name on an extensive selection of supplements covering more categories in more depth than the majority of its competitors and doing it in style. It brings together reliable ingredients and effective dosages for common and very specific purposes, and the Brand Of The Year for 2021 is doing it again this week, introducing its entirely new pain support product Glaxon Grit.
As with all of its other supplements, Grit sees Glaxon pull together a blend of ingredients that are still stackable with the rest of its line in an effort to naturally support pain relief. The comprehensive formula has been built to improve joint health, reduce muscle soreness, and provide natural pain relief thanks to an increasingly popular and patent-pending innovation from Aurea Biolabs.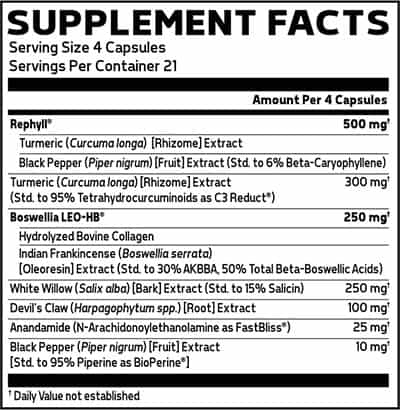 The facts panel for Glaxon Grit can be seen in the image above, including the botanicals white willow bark and devil's claw, at 250mg and 100mg, respectively, and the premium components, Boswellia Leo-HB blend of collagen and boswellia, and FastBliss anandamide. The ingredient responsible for the natural pain relief is half a gram of Rephyll, which combines a phytocannabinoid from black pepper and delivery-enhancing Zeal technology.
While a natural pain supplement like Grit would seem out of place at most sports nutrition brands, it is right at home in Glaxon's diverse family alongside the likes of the anti-aging formula NAD Synergy and the recovery-supporting Anomaly. Grit is available now through the brand's website, and for Black Friday, it is 25% off, bringing it down to $29.99 for a bottle of 30 servings.