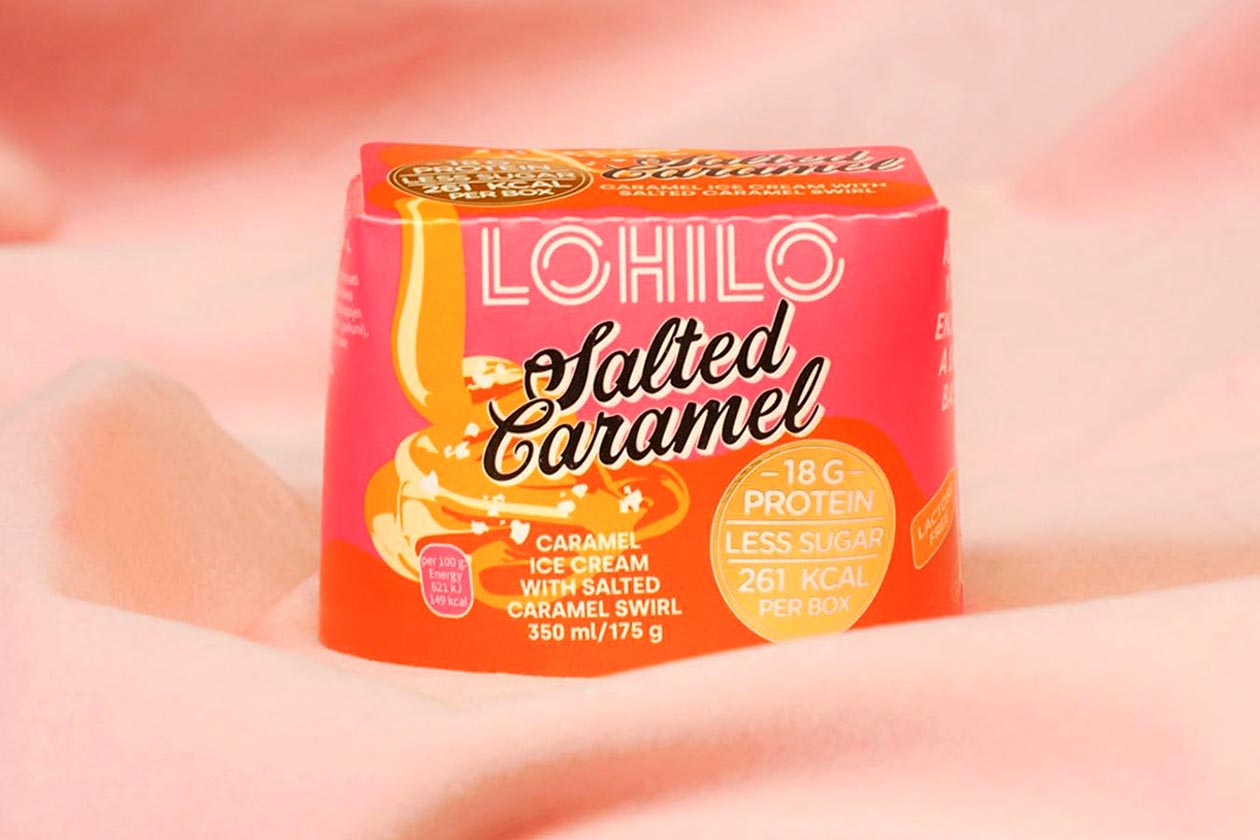 Swedish functional innovator Lohilo has been quite busy these past few months when it comes to its delicious and top-tasting high-protein ice cream. First, we saw a bit of creativity and excitement from the brand with a unique popcorn flavor of its boxed light ice cream; in September we got the Snickers-like flavor Slackers; then to start this month, Lohilo dropped a chocolate lovers' Chocolate Brownie ice cream.
Lohilo's interest in ice cream continues this month with the reveal and release of another flavor of its protein-packed frozen dessert, although unlike Popcorn, Slackers, and Chocolate Brownie, this one is a bit more traditional. The latest for Lohilo's protein ice cream is Salted Caramel, the classic taste of sweet and salty caramel with 18g of protein a box, 26g of carbohydrates, 15g of sugar, under 10g of fat, and 261 calories.
At 261 calories, Lohilo's Salted Caramel ice cream is right around its many other flavors, with the likes of Slackers coming in at 254 and Popcorn having exactly the same at 261. The product should be rolling out to stores and stockists in Sweden shortly, which is where you need to go to get your hands on Lohilo's frozen offerings, as it doesn't sell or ship any of them from its online store.