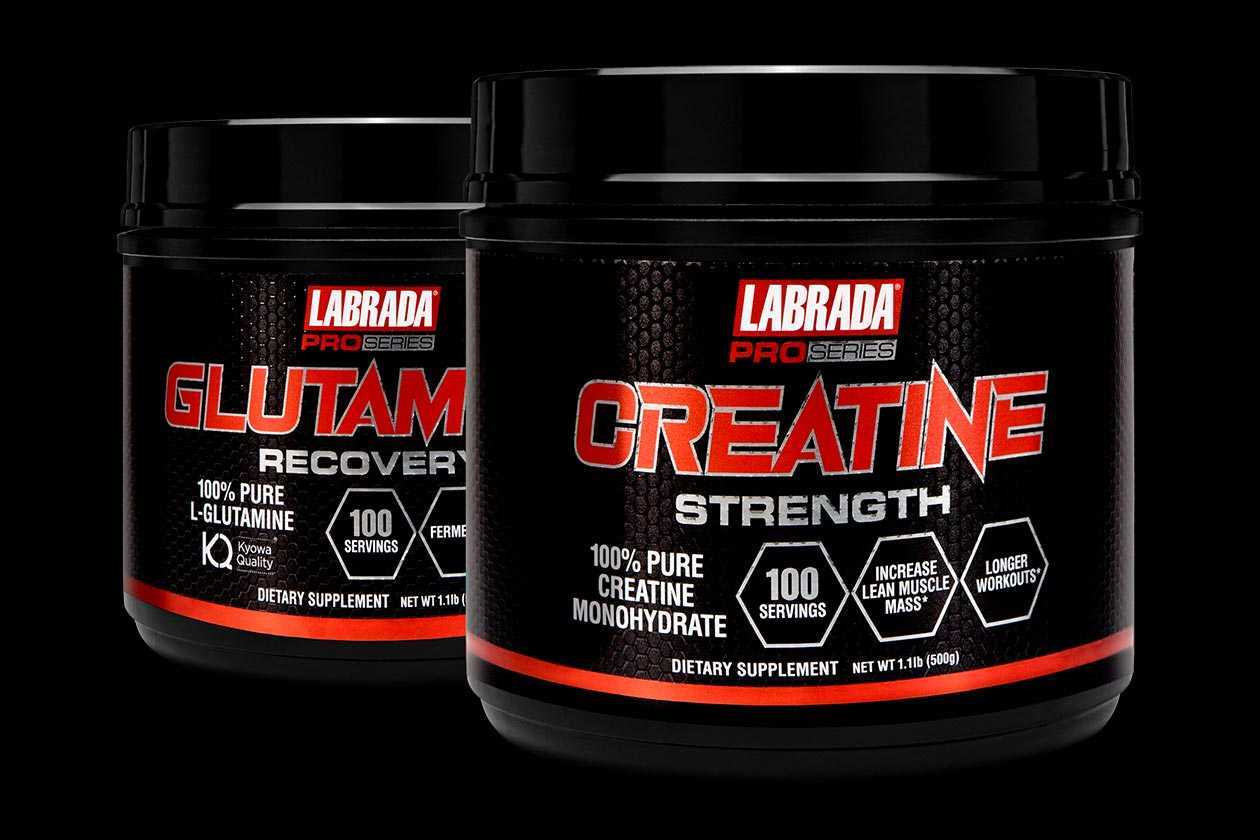 Details on another two additions to Labrada Nutrition's advanced Pro Series have come in, although they don't necessarily keep with the theme of the other supplements. Until these two, all of the products in the line have featured complex formulas in the pre-workout Pump, intra-workout Intra, protein powder Hydro, and the one we just posted about, the amino EAA.
The simpler additions to Labrada Nutrition's Pro Series are named Creatine and Glutamine, and they are indeed standalone supplements featuring the long-running ingredients in their names. Creatine is a large 500g tub of unflavored creatine monohydrate for muscle strength and size, and Glutamine is also a 500g tub but of unflavored and premium Kyowa quality glutamine.
While the Pro Series Creatine and Glutamine are straightforward, Labrada Nutrition has still made the standalone products a bit different, giving them that hefty 500g size, as opposed to the more common 300g. Directly through the dedicated Pro Series online store, Creatine will cost you a reasonable $39.89, while the Kyowa-backed Glutamine is a little lower at $27.29.