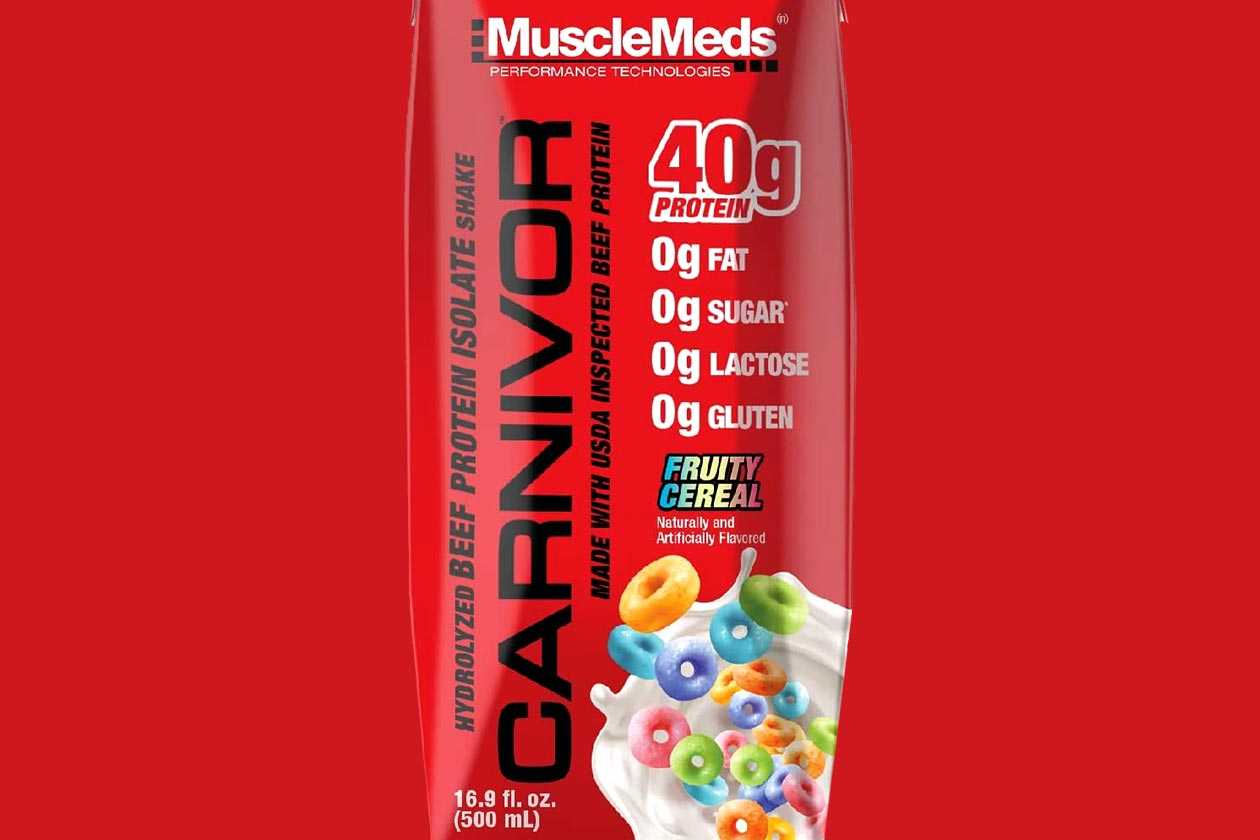 We're not sure exactly when MuscleMeds put this one out, but there is now another flavor available for its on-the-go version of the Carnivor protein powder in the Carnivor RTD. The premixed supplement has come in the same two flavors for quite some time in Chocolate and Vanilla Cupcake, a menu that has been spiced up with something far less traditional, at least when it comes to ready-to-drink protein products.
Now available over on Amazon for MuscleMeds' Carnivor RTD is a colorful cereal-inspired taste called Fruity Cereal. It appears to be trying to communicate the classic rainbow hoop cereal, and if the flavor sounds familiar to fans of the brand, that's because it's not a complete first from MuscleMeds. A couple of months back, the original Carnivor protein powder welcomed a new taste to its menu, and it was indeed Fruity Cereal.
The online giant Amazon has MuscleMeds' Carnivor RTD at a reasonable price of $33.47 for a pack of 12 bottles, each featuring that signature lean Carnivor nutrition profile. The Fruity Cereal Carnivor RTD provides 40g of protein a bottle, all from beef isolate, only a gram of carbohydrates, absolutely no sugar, zero fat, and an impressive 180 calories.