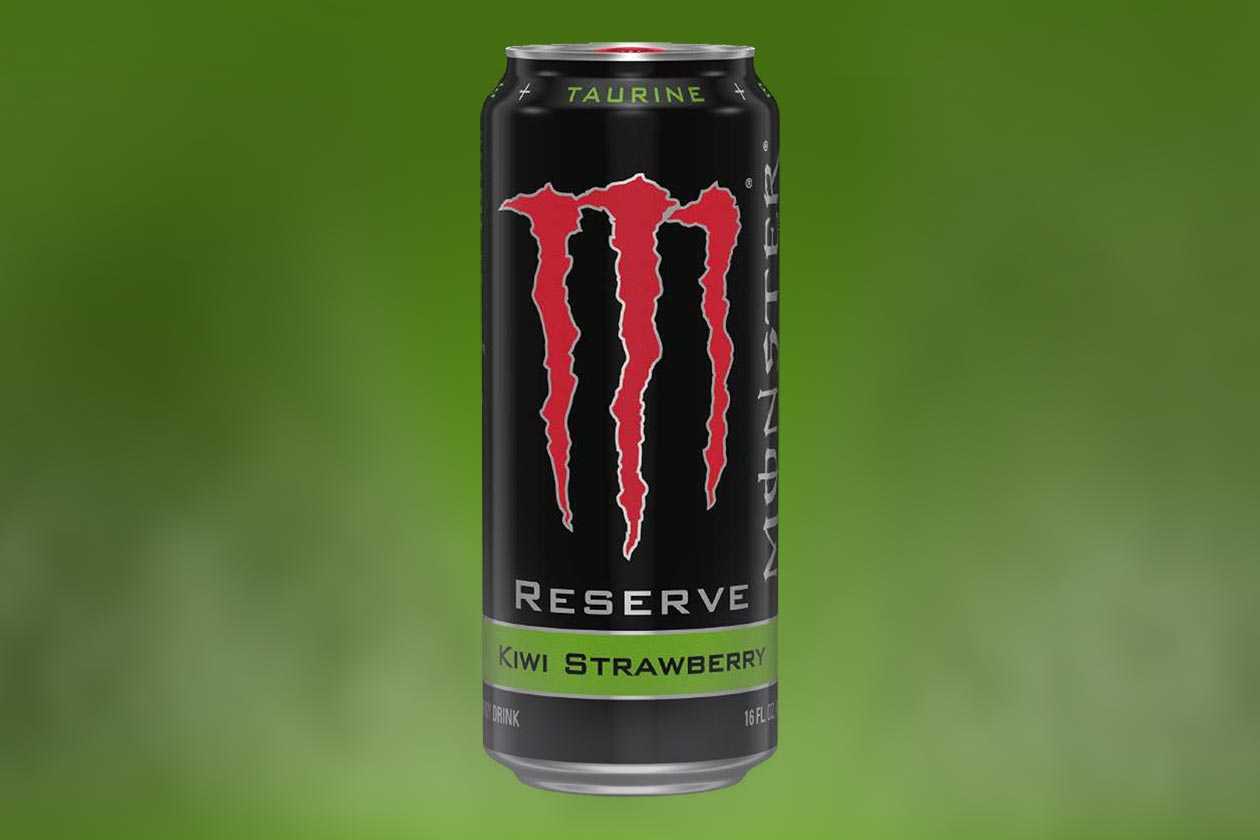 It wasn't that long ago that Monster Reserve originally came to market as another energy drink from the beverage giant Monster. The point of difference with this one is that it's intended to be the original Monster Energy drink but with a twist of fruit. It has the same active ingredients, including 160mg of caffeine, a high 32g of carbohydrates with 28g of that sugar, and it debuted in White Pineapple and Watermelon flavors.
Monster did expand the menu of its fruity Monster Reserve energy drink last year with Orange Dreamsicle, and to continue its recent run of flavor announcements, we have news on another addition to the product's menu. Due to join White Pineapple, Watermelon, and orange sherbet-like Orange Dreamsicle is a classic two-part taste in Kiwi Strawberry, blending the classic taste of Monster Energy with sweet kiwi and strawberry.
We suspect the nutrition and ingredients will be the same or similar in Kiwi Strawberry Monster Reserve as the other options with 30 to 32g of carbohydrates, most of that sugar at 28g, 120 calories, and a moderate 160mg of caffeine to enhance energy. The new Kiwi Strawberry is not available for purchase yet, but the beverage brand does tend to roll out things through Amazon, so that would be a good place to keep out.