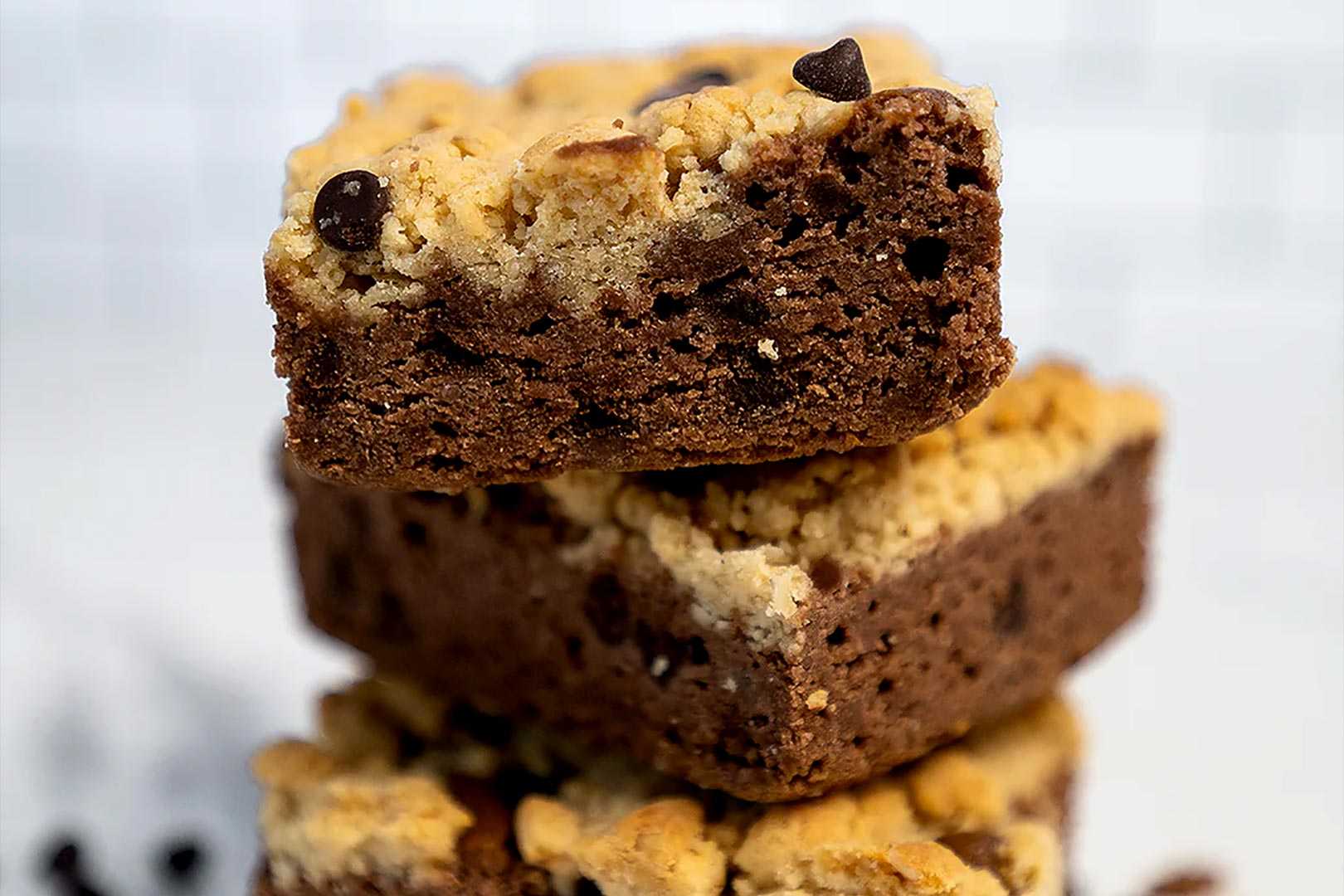 1Up Nutrition has cooked up, or actually, in this case, baked up, a fresh new functional food, and it looks and sounds absolutely delicious. The product is 1Up Brookies, and it is the first protein-packed brookie that we know of, that's come to market. If you haven't come across the term before, a brookie is the two delicious foods smashed together in its name with a brownie and cookie, resulting in a rich, soft, and decadent treat.
The nutrition profile in a 1Up Nutrition 1Up Brookie is nowhere near that of a traditional brookie, being made with whey isolate, whey concentrate, and collagen to give it high protein, almond flour, rolled oats, and the natural sweeteners monk fruit and stevia. A single, sizeable 65g 1Up Brookie has a respectable 15g of protein, 22g of carbohydrates with 8g of that sugar, 12g of fat, and a high but undoubtedly enjoyable 260 calories.
While we won't know for sure until we try it, 1Up Nutrition makes the 1Up Brookie look incredibly on point in pictures. Shots of the product show it has a nice split of a rich brownie base and a smooth chocolate chip cookie top, presumably all rolling together for a memorable brookie experience.
1Up Nutrition is selling boxes of its intriguing and must-try 1Up Brookie through its online store at $49.99, which is significantly higher than a typical box of protein bars between around $30, although, to be fair, this isn't a traditional bar. The brand already had its hand in the functional food space with its 1Up Muffins and more classic 1Up Protein Bar, but the 1Up Brookie really mixes things up, being unlike anything ing else out there.