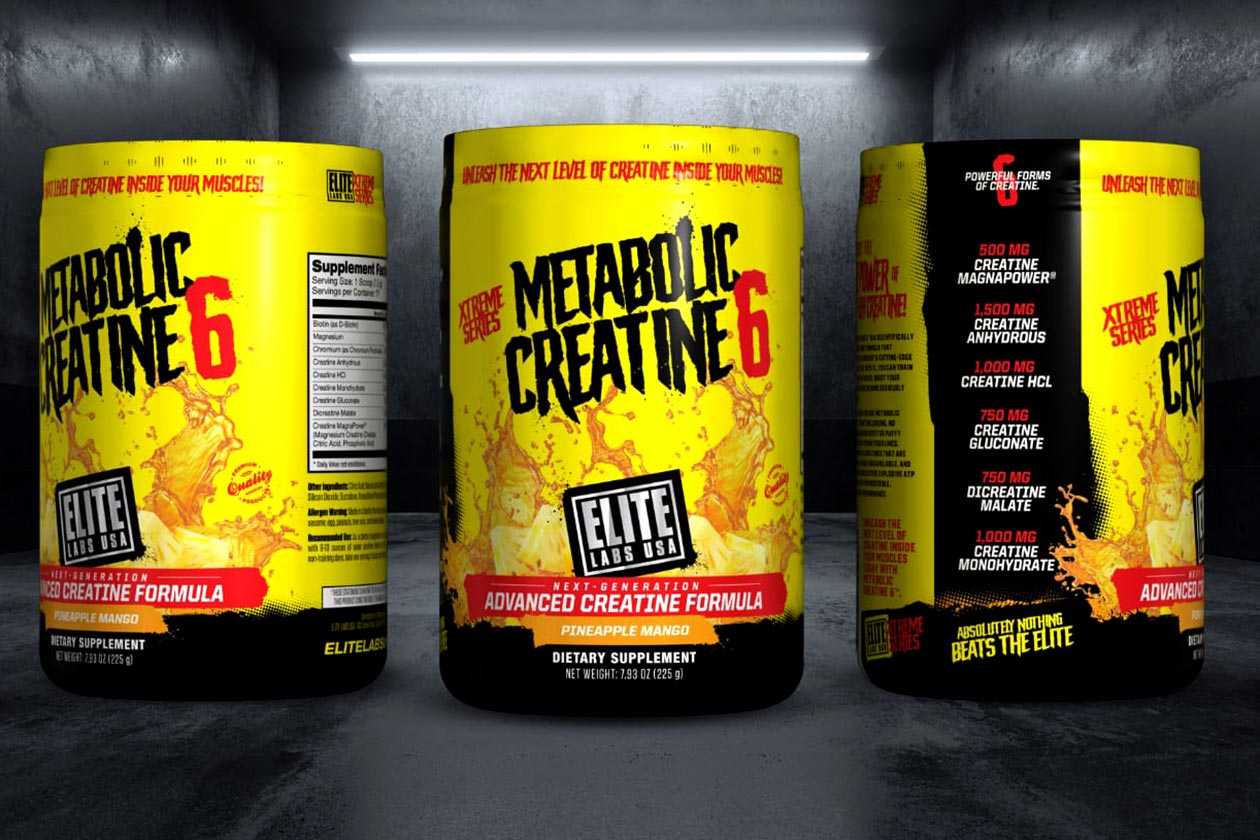 Elite Labs has followed up on the teaser from a couple of weeks where we got a mysterious, unlabeled tub featuring the number six and confirmation that it was some sort of muscle builder. The busy brand has now revealed that supplement, which does involve the number six in a very significant way, introducing Metabolic Creatine 6, with the six directly relating to how many different sources of creatine it has.
Each serving of Elite Labs' Metabolic Creatine 6 has a combined 5.5g of creatine, broken down into 1.5g of creatine anhydrous, a gram each of creatine HCl and the classic creatine monohydrate, 750mg each of creatine gluconate and dicreatine malate, and half a gram of premium Creatine MagnaPower. Again, altogether they combine for a total of 5.5g of creatine to increase and support muscle and strength.
Elite Labs is bringing Metabolic Creatine 6 to market shortly in tubs of 30 servings in a Pineapple Mango flavor, and another interesting detail that's worth highlighting is it's labeled as a part of an Xtreme Series. The brand has provided some explanation of that, saying Metabolic Creatine 6 is the first in this sort of Metabolic sub-series, which will have more "Xtreme" supplements joining it throughout the year.