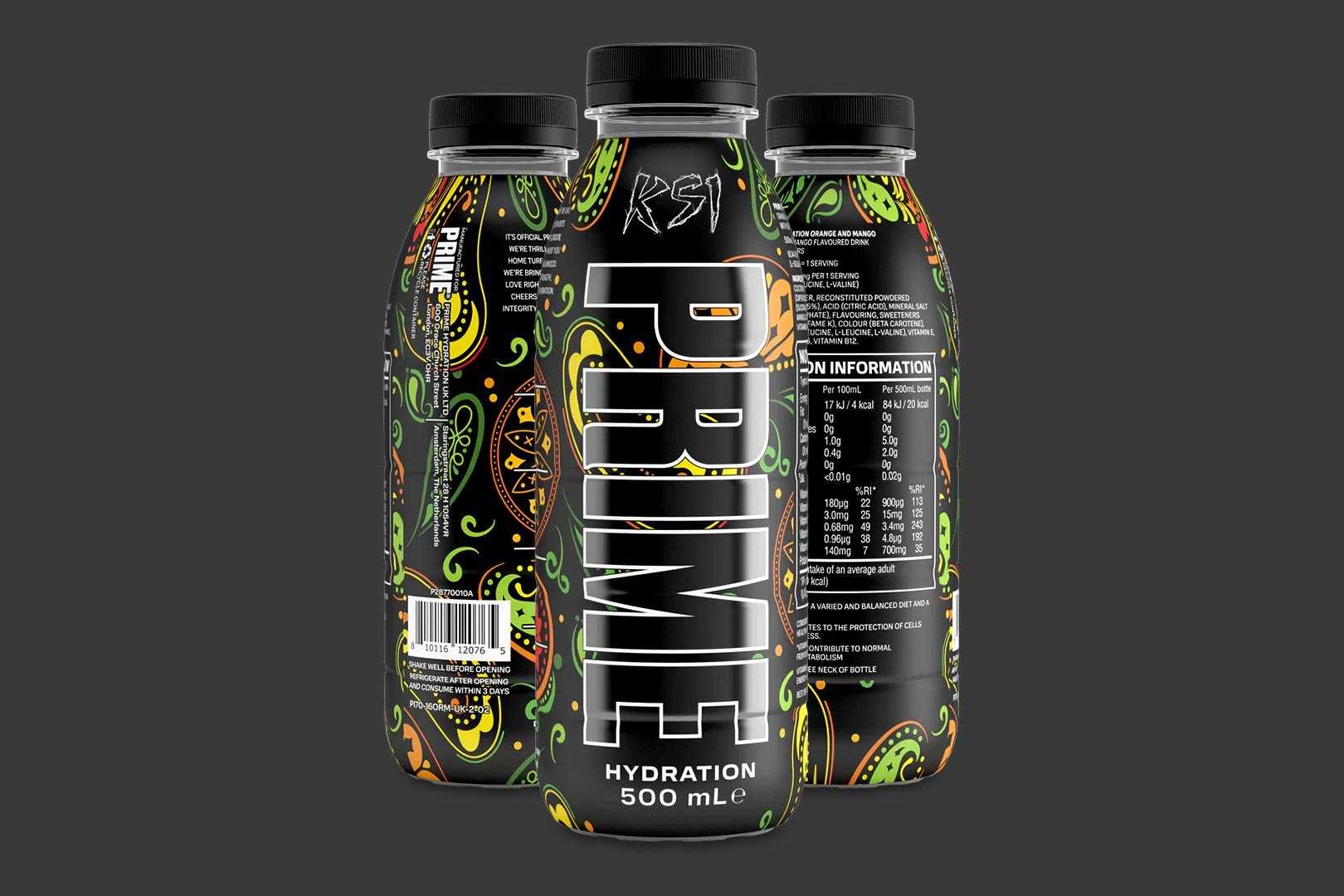 The hugely successful and incredibly popular beverage brand Prime has put together a fresh new flavor that'll undoubtedly be as much of a hit as the limited edition Meta Moon. The flavor has been crafted by KSI himself, one of the two YouTubers behind Prime, the other one, of course, being Logan Paul. To make the product even more desirable, it is limited and launching exclusively through the brand's UK website.
Similar to Meta Moon, the name of KSI's personal flavor is not anything descriptive like Orange, Grape, or Lemon Lime. It keeps things incredibly vague and is simply named KSI, although if you turn to the back, above the nutrition it does say it has a classic orange mango taste. The self-titled KSI flavor will, of course, be for the original Prime Hydration Drink, packed full of electrolytes for hydration and just 2g of sugar.
The special edition KSI Prime Hydration Drink will be available on Friday, the 17th of February, at precisely 5PM local time, and once again, the flavor is exclusive to the brand's dedicated UK online store. The product is actually coming in a bundle priced at £39.99 (48.66 USD), £15 more than a regular case, although you get a lot in the bundle, including 12 bottles of the flavor and a matching bandana and shirt.