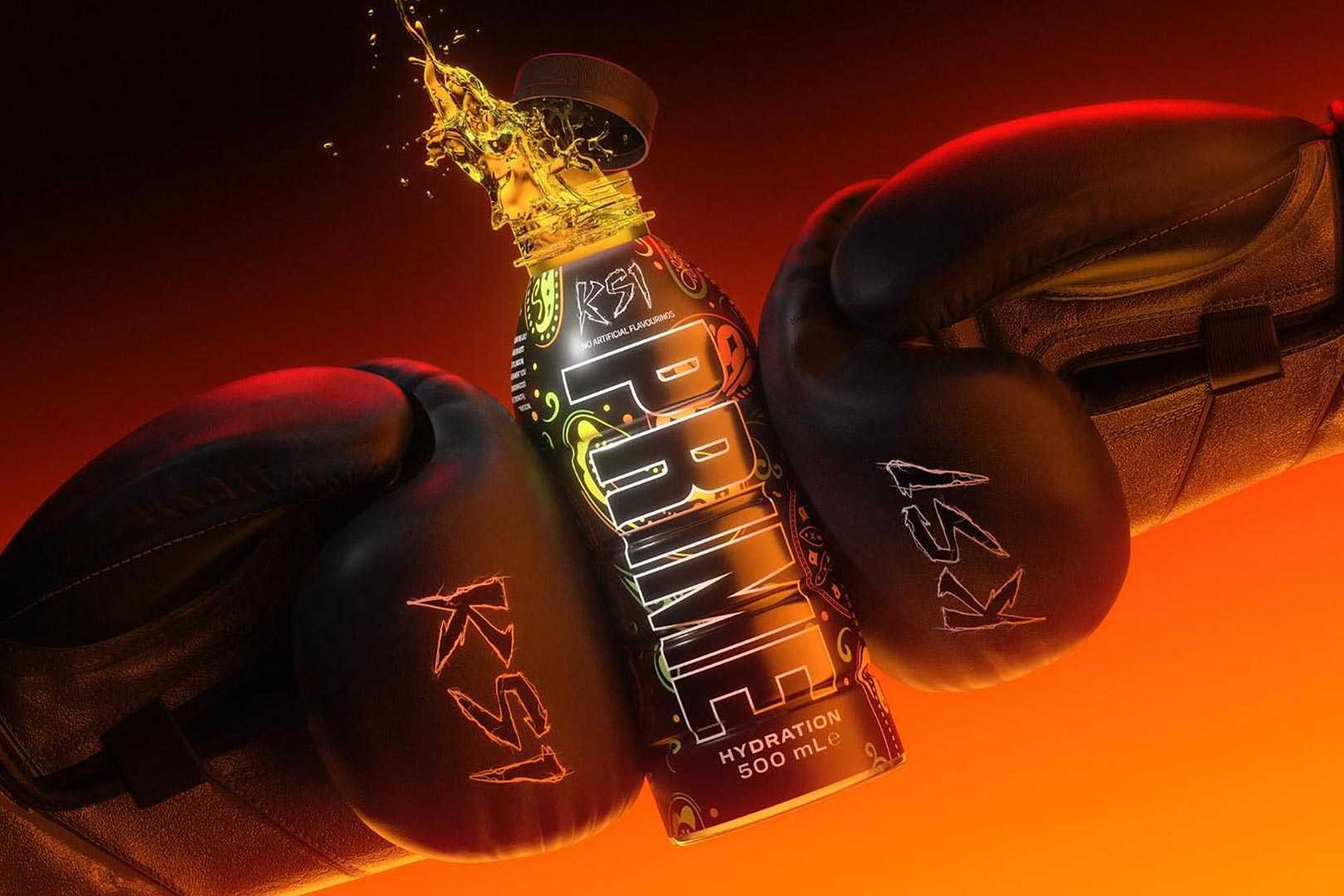 The latest flavor extension for the hit hydration beverage and official sports drink of the UFC, Prime Hydration Drink, went on sale last week as promised, and it sold out as quickly as you'd expect. The flavor was Orange Mango, officially named the KSI Prime Hydration Drink, as it was put together with KSI himself. It is a limited flavor that's also exclusive to the UK, and it went live at drinkprime.uk at 5PM last Friday.
We've read about people getting on the website at precisely that time and missing out on the KSI Prime Hydration Drink, some waiting from around ten minutes to over an hour to checkout, only to find it's all gone. If you head to drinkprime.uk, you'll still see a sold-out sign on KSI's flavor of the beverage, although we have some good news, as there are still plenty of ways fans can get their hands on the flavor.
Following the short-lived website launch, where you could only buy the KSI Prime Hydration Drink in a bundle with a bandana and tee for £39.99, the limited edition product has been showing up in retailers across the region. The largest place the orange and mango flavor of the sports drink is hitting shelves is the supermarket giant Sainsbury's, which has 100s of physical stores, making it easy to find one close to you.
Basically, if you missed out on the brief availability of the KSI Prime Hydration Drink through drinkprime.uk, you can still pick it up from some retailers, although it'd be best to call ahead to see if the store has it in stock, as we imagine it's flying off shelves similar to how it sold out online.