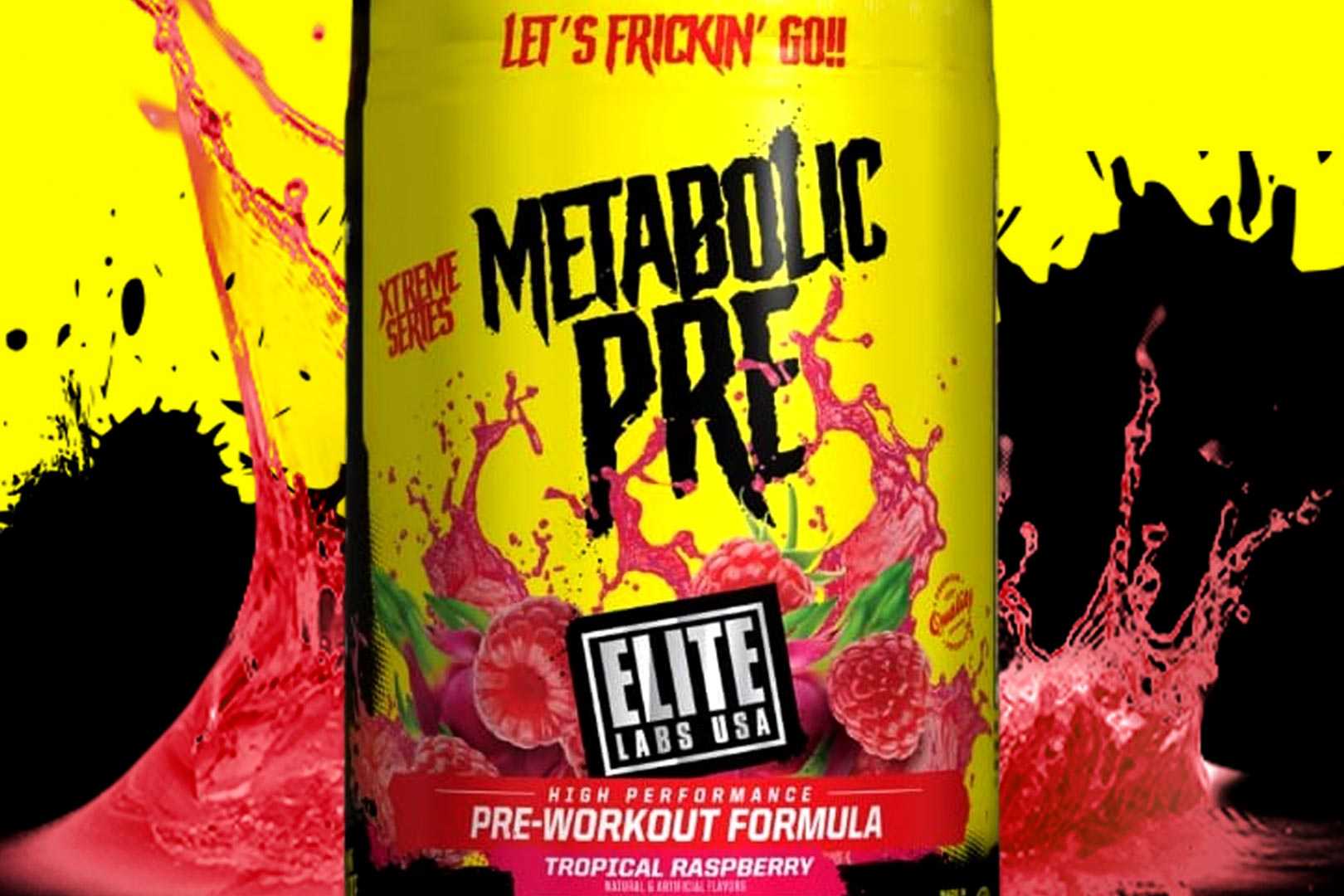 Following the recent reveal of its multi-source creatine supplement, Metabolic Creatine 6, Elite Labs has taken the covers off another completely new product, and this is also one we previously got a teaser of. Before the brand shared some vague details for Metabolic Creatine 6, it confirmed that it had cooked up a new pre-workout for 2023, and it is that supplement we have all you need to know about today.
Elite Labs has dabbled in the pre-workout category a few times over the years, and its latest competitor for the saturated space is Metabolic Pre, continuing the naming convention it's used in its last six products. Metabolic Pre is a comprehensive pre-workout, bringing together a robust selection of ingredients, including 3g of creatine monohydrate for strength and, interestingly, no performance-powering beta-alanine.
Elite Labs' Metabolic Pre also features 6g of citrulline malate to enhance muscle pumps, 10mg of evodiamine, 30mg of AdvantraZ branded synephrine, 20mg of theobromine, and a strong 300mg of caffeine for energy. You can see the complete list of components brought together for the pre-workout in the image above for a comprehensive workout supporting energy, focus, pumps, and performance.
The pre-workout Metabolic Pre from Elite Labs is launching shortly, which is also the case for the muscle-building creatine product, Metabolic Creatine 6. The supplement will be making its way out to all of the brand's usual retailers and distributors, and is going to have an impact on its lineup. As mentioned, Elite Labs hasn't competed overly intensely in the world of pre-workouts, its last one came several years ago, so when it does come out with one, fans will undoubtedly get excited.