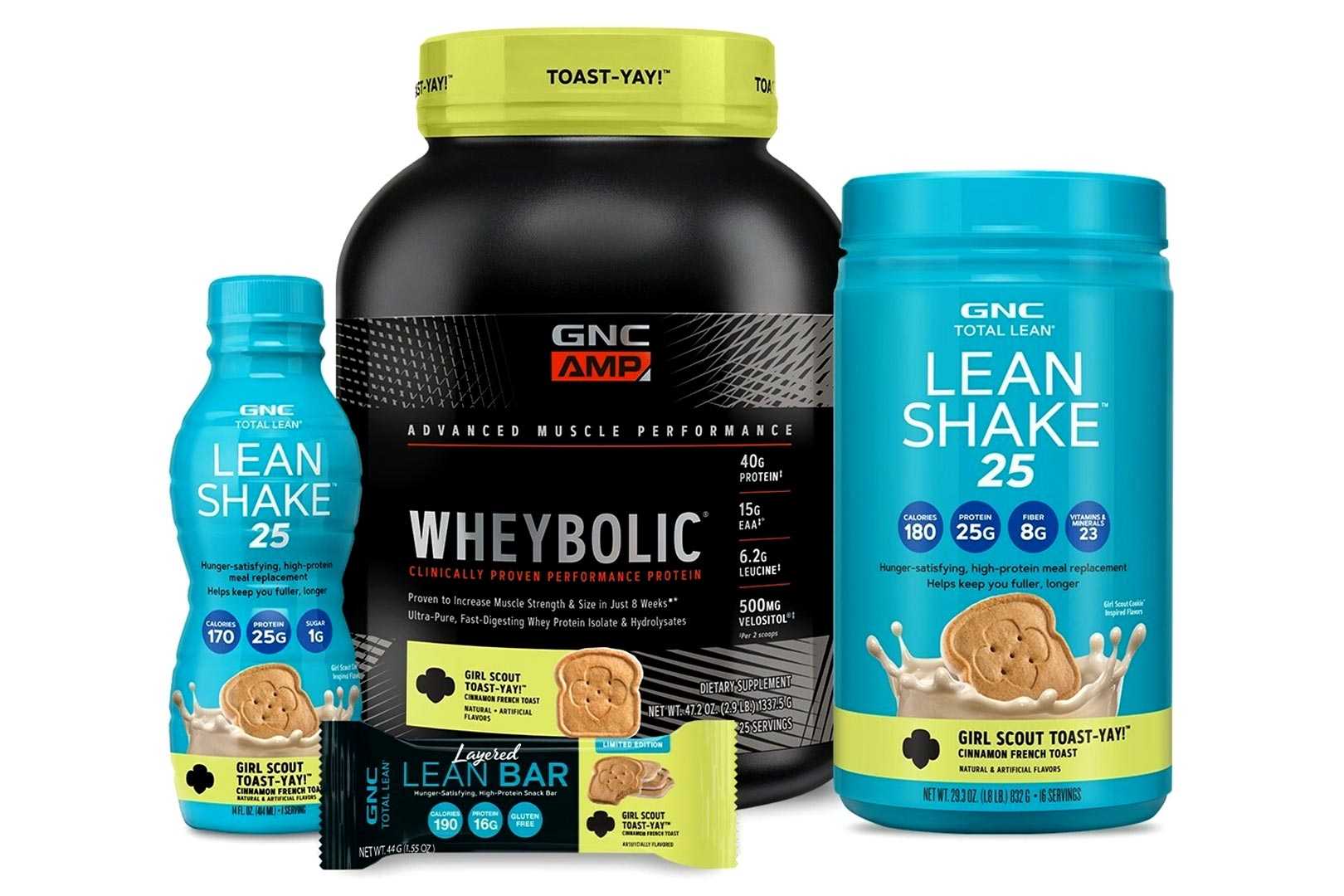 GNC recently released a limited edition flavor for three of its own branded supplements for St. Patrick's Day, with Irish Crème in the Total Lean Layered Lean Bar, Total Lean 25 Lean Shake, and AMP Wheybolic. Two weeks after that post, the retailer is back with another flavor extension, and while this is also a limited-time option, it is a rather exciting one as it's another authentic flavor collaboration with Girl Scouts of the USA.
GNC has already turned several Girl Scouts treats into flavors of various supplements under its brand, including Adventurefuls, Coconut Caramel, Thin Mints, and Girl Scouts' Chocolate Peanut Butter. This time around, the retailer has taken the classic Girl Scouts cookie, the French toast-inspired and icing-filled Toast-Yay, and made it a flavor for four separate GNC products, and again, none of them are around permanently.
The supplements landing the authentic Girl Scouts Toast-Yay flavor are all protein-based with Lean Shake 25 in powder and ready-to-drink formats, the Layered Lean Bar, and the Velositol-enhanced Wheybolic. The four Toast-Yay flavored products are available directly from GNC through its online store at gnc.com, and for their usual respective prices; Lean Shake 25 at $39.99, the RTD at $12.99 for four, $21.99 for the Layered Bar, and a large 2.9lb tub of the premium protein powder Wheybolic is $69.99.