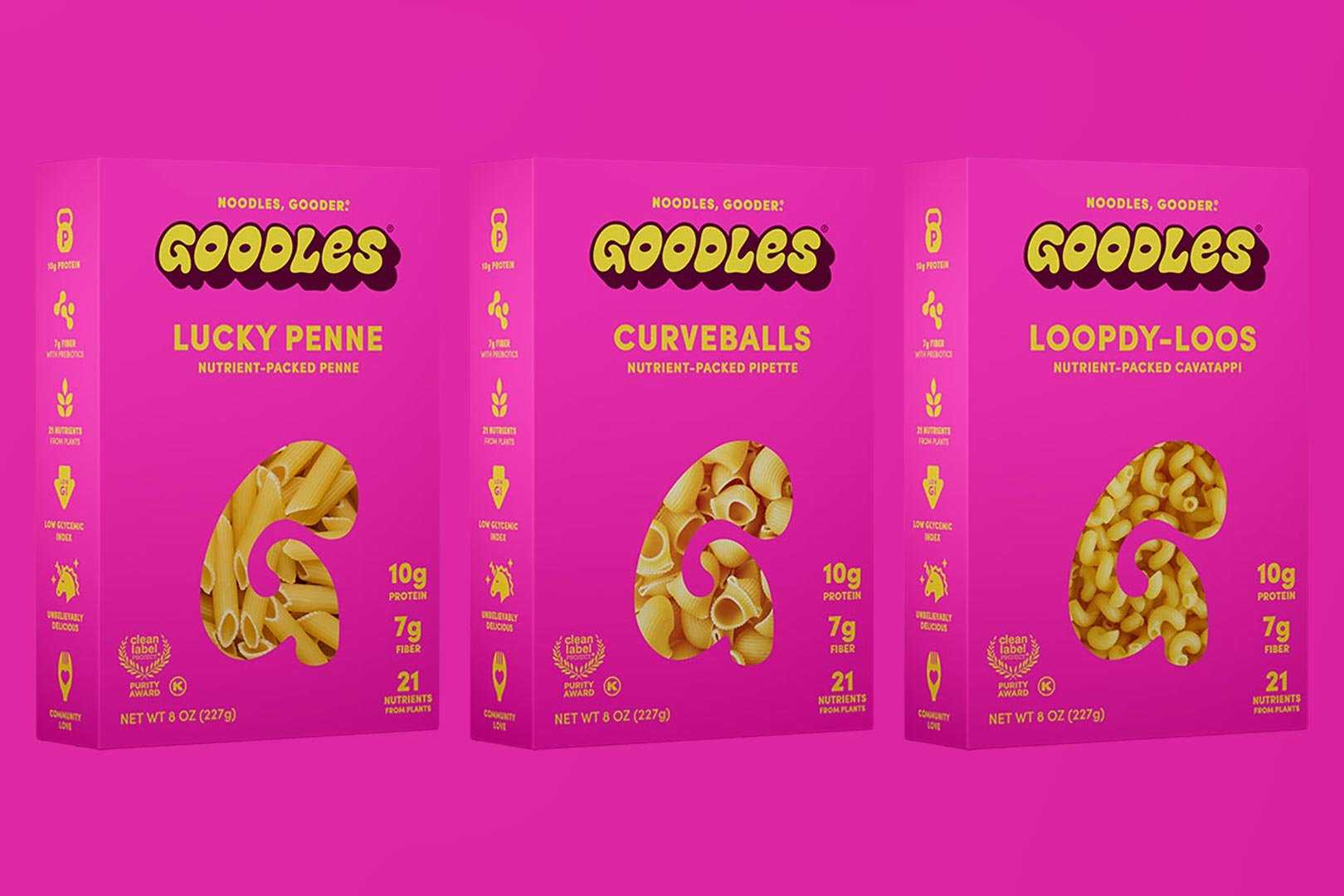 The better-for-you noodle company, Goodles from Hollywood star Gal Gadot, has grown its lineup a fair bit since its debut, mostly adding new flavors of its signature, higher-protein boxed noodles, including the vegan-friendly flavor Vegan Is Believin'. Next week, the functional company is launching a separate series, announced via Food Business News, that is similar to but simpler than its original and tasty product.
Goodles has announced a line of noodles or pasta, which by the looks of things, is a stripped-down version of its boxed noodles with only the noodles themselves and none of the delicious sauce or flavor. They still have all of the benefits of the tasty and creamy product, providing a good source of fiber, more protein than traditional noodles, a low glycemic index, and a wide variety of additional nutrients from plant extracts.
The upcoming, simpler noodle option from Goodles is going to be available in three classic variations or shapes, with penne called Lucky Penne, Curveballs, which is pipette, and cavatappi creatively called Loopdy-Loops. It's a nice extension of the brand, giving fans the ability to enjoy the benefits of its functional innovation in their own recipe or dish, and again, it's launching Wednesday of next week at goodles.com.