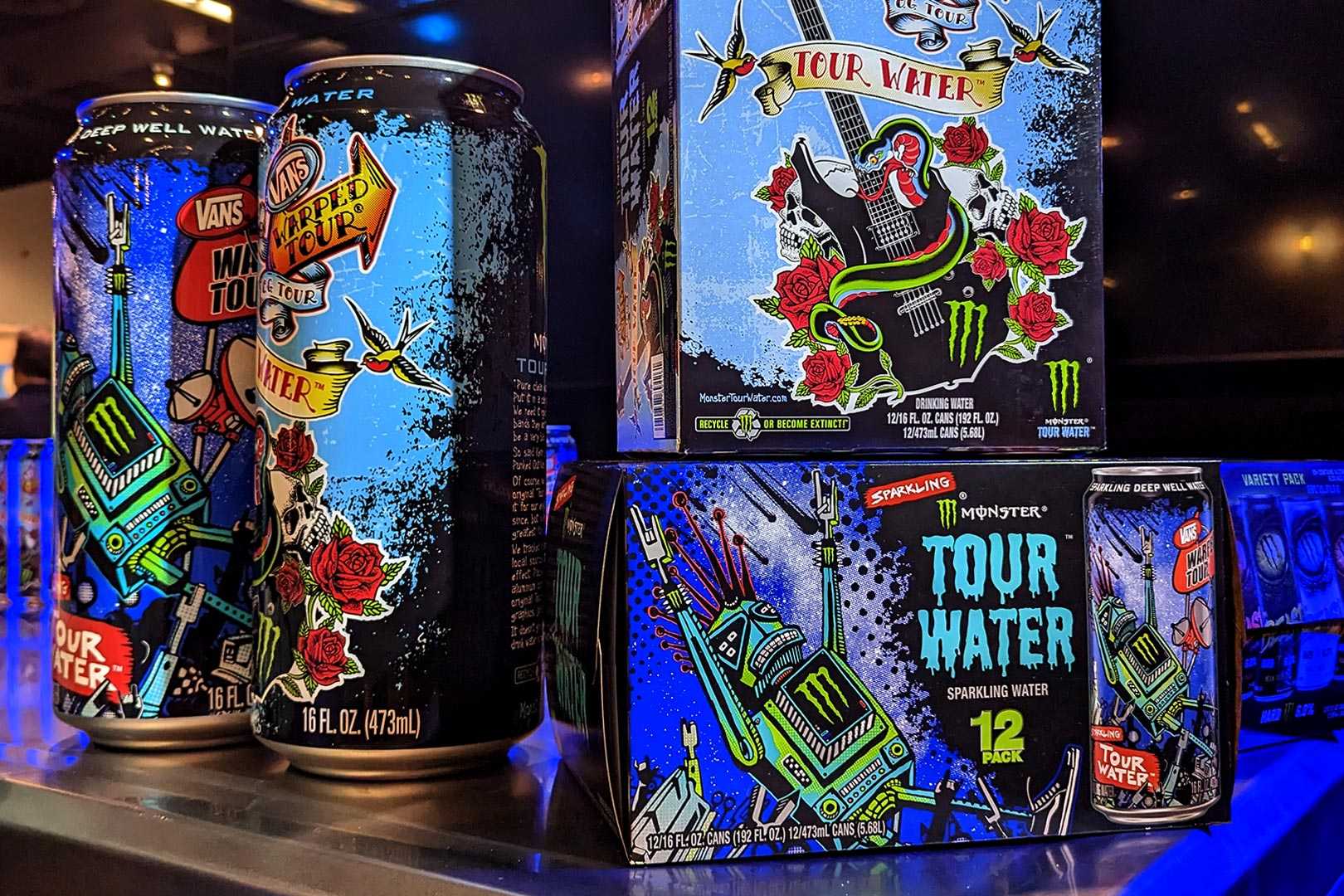 Monster has quite a significant presence at this year's annual and hugely popular Expo West convention in Anaheim, although it isn't promoting anything related to energy as it's known for. The beverage giant is introducing attendees of the event to its entry into the canned water space, Tour Water, which has an incredibly impressive history to it, as we posted about when it was announced back in January.
Tour Water was initially produced back in 2003 for the Vans Warped Tour as a canned water drink exclusively for individuals backstage. It maintained that status throughout the years, and now, 20 years after its debut, Monster is making the product available to everyone. It comes in a giant 19.2oz can, which feels substantially larger than the 16oz can of most Monster energy drinks, although there is a 16oz version.
Monster is sampling its Tour Water at Expo West in the giant 19.2oz can in both of its options, sparkling and still, with a stand outside of the main halls where everyone passing by gets a free can. We have yet to see the product in any online stores like Amazon or in any physical locations, although, with the introduction to Tour Water at Expo West and free cans in the flesh, we're guessing it'll be on shelves everywhere soon.