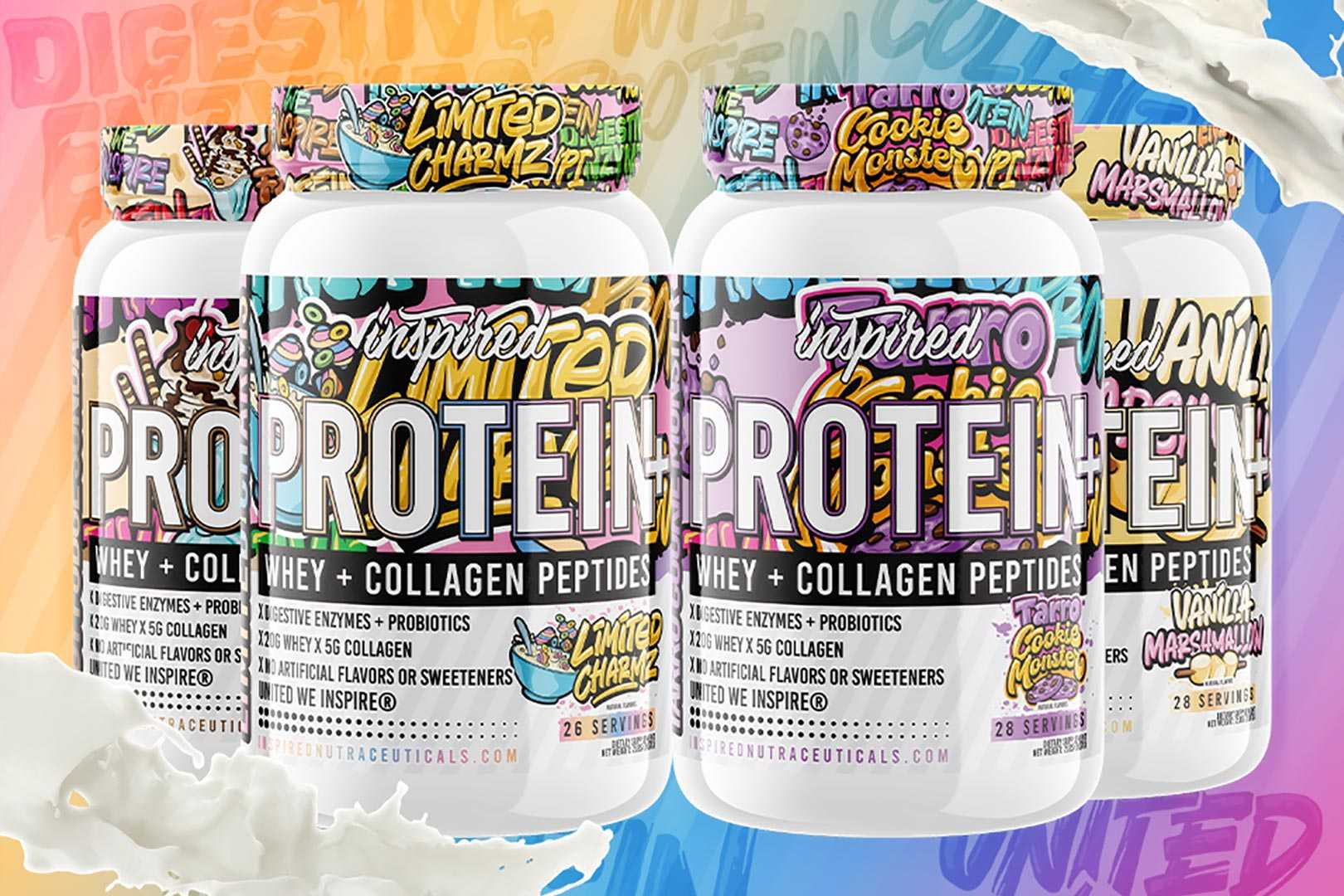 Inspired Nutraceuticals, known for its intense, well-formulated, and highly effective DVST8 pre-workouts, entered the protein powder category years ago with Protein+. It was during that year it won our prestigious Brand Of The Year award, and while that supplement has since disappeared from Inspired's selection in the US, it has still remained strong in the protein category in Australia.
In the next couple of weeks, Inspired Nutraceuticals is returning to the saturated protein space in the US and is bringing back that original supplement introduced years ago in Protein+. It will have the same unique formula, combining whey concentrate and isolate for 20g of protein per serving and another 5g of protein from collagen, plus enzymes for digestion and the premium probiotic DE111.
One of the more prominent changes in Inspired Nutraceuticals' relaunching of Protein+ is the flavors. While the original certainly had some creative tastes, the brand has stepped it up in the return with Vanilla Marshmallow, Tarro Cookie Monster, Hot Fudge Sundae, and a limited edition flavor appropriately named Limited Charmz packed full of actual marshmallows.
As always, the refreshed Protein+ will be available first through Inspired Nutraceuticals' online store, and for those interested in the protein powder's nutrition profile, it'll be right around the last version. As mentioned, it has a combined 25g of protein per serving, transparently listed at 20g from whey and 5g from collagen, alongside 2g of carbohydrates, a gram of fat, and 120 calories.