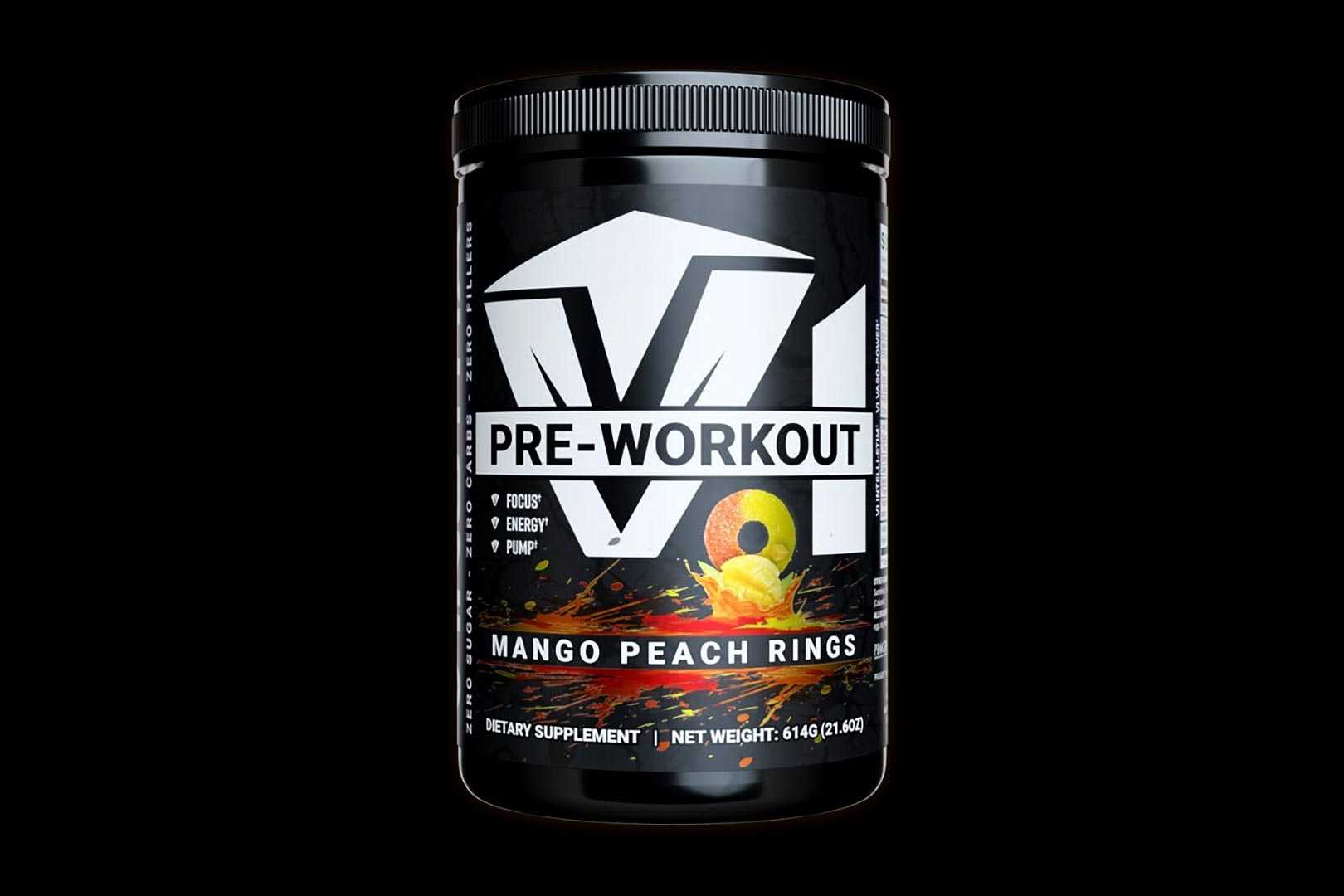 The fast-growing V1 Nutra recently confirmed that another revamped version of its signature pre-workout V1 would be coming to market shortly, despite only reformulating the supplement five months back. The new and improved product is currently due to launch in 11 days on Saturday, the 25th of this month, and to get fans ready for the arrival of the supplement, the formula behind V1 4.0 has been revealed.
We've got the facts panel for V1 Nutra's latest iteration of the V1 pre-workout in the image below, and while it wasn't that long ago the product underwent a few tweaks, the latest version has just as much. The brand is still aiming to deliver a balanced blend of benefits in the supplement, with a wide variety of ingredients to support all of the core pre-workout effects in increased energy and focus, and improved pumps and performance.
Taking care of the pumps and performance in V1 Nutra's V1 4.0 is 200mg each of premium CitraPeak and norvaline, a full 3.2g of beta-alanine, 2.5g of betaine, and interestingly, a sizeable 8g dose of pure citrulline. The reason that the last change stands out so much is that in V1 3.0 the brand went from 6g of pure citrulline to 9g of citrulline malate, and here in version four, it's back at pure citrulline but at an even bigger 9g.
Rounding out the other half of the pre-workout V1 4.0 and supporting the sensory side of the supplement is 100mg each of theobromine and proven focus ingredient NeuroFactor, 750mg of DMAE, a gram of tyrosine, 1.6g of the gaming-specific NooLVL, 200mcg of huperzine, and a potent 200mg of caffeine. ProGBB branded GBB is also in the mix, a common weight loss component known for its ability to ramp up thermogenesis.
Similar to the transition from V1 2.0 to 3.0, V1 Nutra has switched a lot of ingredients around for 4.0, aiming to deliver a similar balance of energy, focus, pumps, and performance but with a reworked spread of ingredients. The S7 pump blend and ViNitrox are no longer in there, although the citrulline has been drastically increased and CitraPeak added, and citicoline and alpha-GPC are out, but the premium and effective NooLVL now has a place.
Again, the all-new V1 4.0 pre-workout has plenty of changes, but the purpose and balance remain, with V1 Nutra shooting for great pumps and focus, performance support, and the same 200mg of caffeine for a moderate boost in energy. As mentioned, V1 Nutra's newest, comprehensive pre-workout is due to become available later this month on the 25th, with a full 30 servings a tub and some tasty flavors.