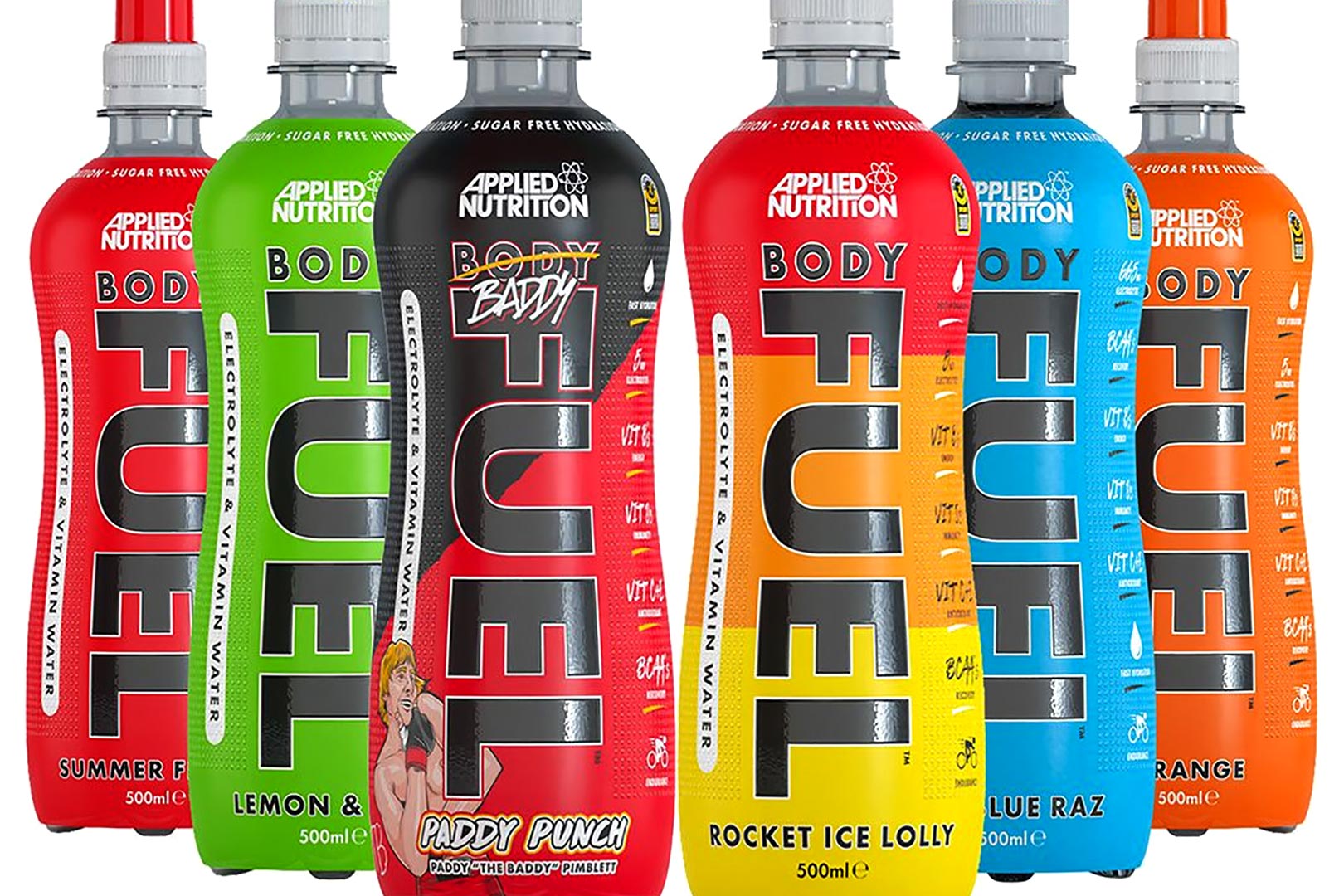 Applied Nutrition made a lot of noise when it debuted its hydration beverage Bodyfuel in its three original flavors — Orange, Lemon Lime, and Summer Fruits. The UK-based brand was able to confirm it sold out in just a few days after launch and went one step further and even revealed numbers. Applied went through a huge 180,000 bottles of Bodyfuel, although it did move swiftly and got the product back in stock shortly after.
For those wondering how things have been going since Applied Nutrition released Bodyfuel in December of last year, it's obviously been good, as it's more than doubled the number of flavors, adding Icy Blue Raz, Rocket Ice Lolly, Paddy Punch, and an authentic Drumstick. Once again, the brand has gone a step further and shared numbers, as in four of the months it's been on the market, it sold 4,000,000 bottles of Bodyfuel.
That is right on 1,000,000 bottles a month, further proving Applied Nutrition's hydration and performance-supporting Bodyfuel beverage is a hit if that initial sold-out status wasn't proof enough. The product is now available in many different stores and stockists in the UK and Europe, in six flavors, with the recently announced Drumstick Original Raspberry put together with the candy itself, not due to arrive for another few weeks.