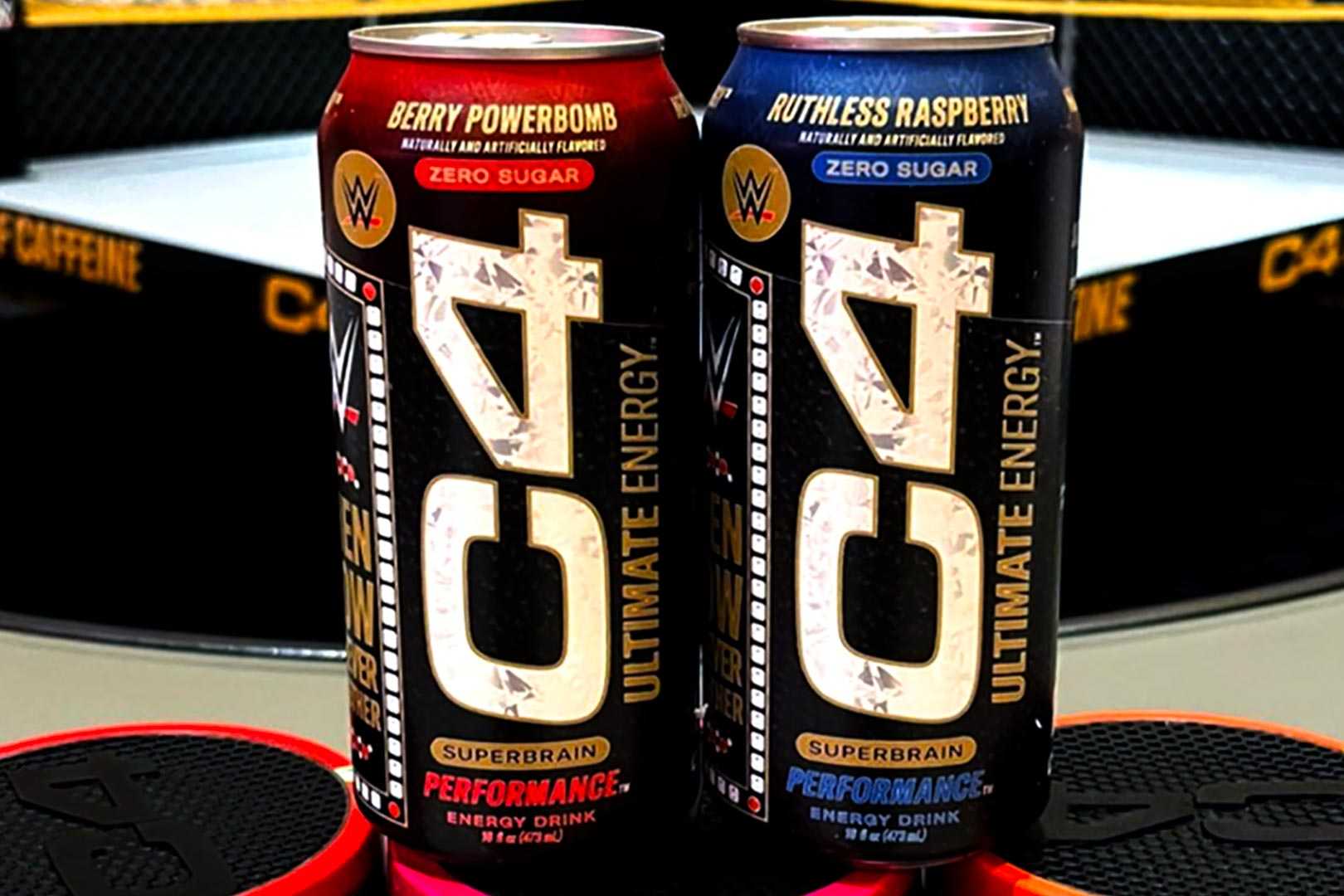 Cellucor and its C4 family of supplements are expanding their partnership with the WWE after bringing on board four premier superstars a couple of years ago in 2021, in Roman Reigns, Bianca Belair, Mandy Rose, and Montez Ford. A series of product collaborations has been announced between C4 and WWE consisting of five special edition flavors spread across the C4 Ultimate pre-workout and C4 Ultimate energy drink.
All of the products put together by Cellucor, C4, and the WWE feature an unmissable alternative label design to help them immediately stand out over any of the standard flavors of the two performance-powering items; C4 Ultimate and C4 Ultimate Energy. The flavors for the reliable pre-workout supplement, C4 Ultimate, are Bare Knuckle Blood Orange, Pomegranate Piledriver, and a refreshing Nectarine Guava Knockout.
Then for the C4 Ultimate energy drink, which was recently revamped into a more nootropic-style beverage, there are two completely different taste creations in Berry Powerbomb and Ruthless Raspberry. Collaborations and partnerships are always when they involve special edition products, and that is certainly the case with the five from Cellucor, C4, and WWE, and we look forward to them all rolling out in the near future.