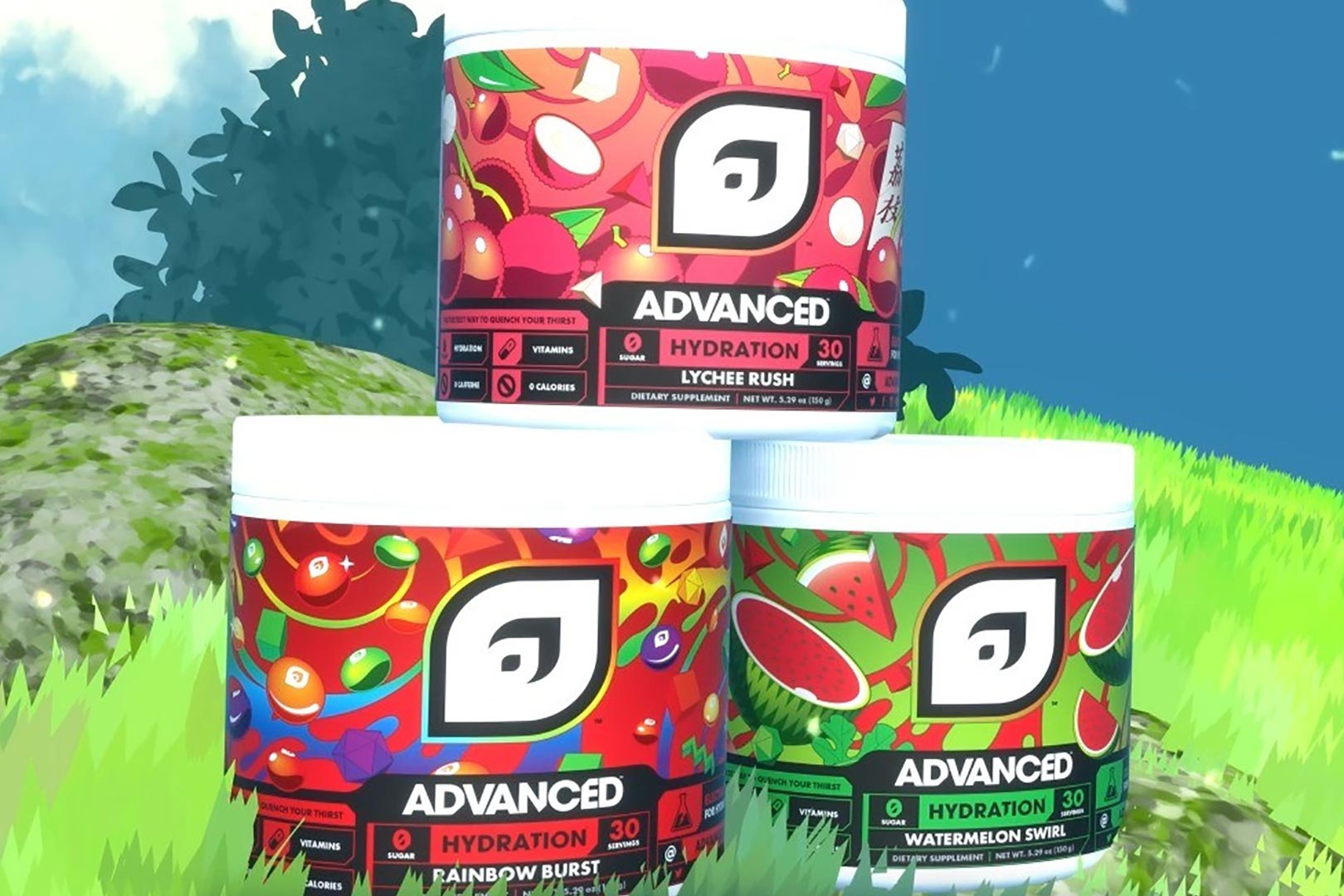 The trend of hydration supplements, where brands of all shapes, sizes, and approaches are putting something together, isn't limited to sports nutrition despite that being the typical home of hydration-supporting products. There are several gaming brands that have jumped into the category, expanding their typically one or two-supplement lineup with something free of any stimulants that can improve and support hydration.
G Fuel, LevlUp in Germany, Sneak, and JUICD all have hydration products on the market on top of something driving energy and focus for gaming, and around this time last year, ADVANCEDgg followed suit with Premium Hydration. The brand launched its competitor with a variety of electrolytes for its title-mentioned purpose, and in two flavors, with Peach Mango and Blueberry Pomegranate, which have just been joined by more options.
Refreshing the menu of ADVANCEDgg's Premium Hydration this week is Rainbow Burst, Lychee Rush, and Watermelon Swirl, all arriving right in line with the gaming supplement company's sale for Memorial Day Weekend. For the next couple of days, the brand has 35% off everything in its online store using the coupon code "MEM35", dropping its hydration product from its usual $29.99 for a 30-serving tub to under $20 at $19.49.