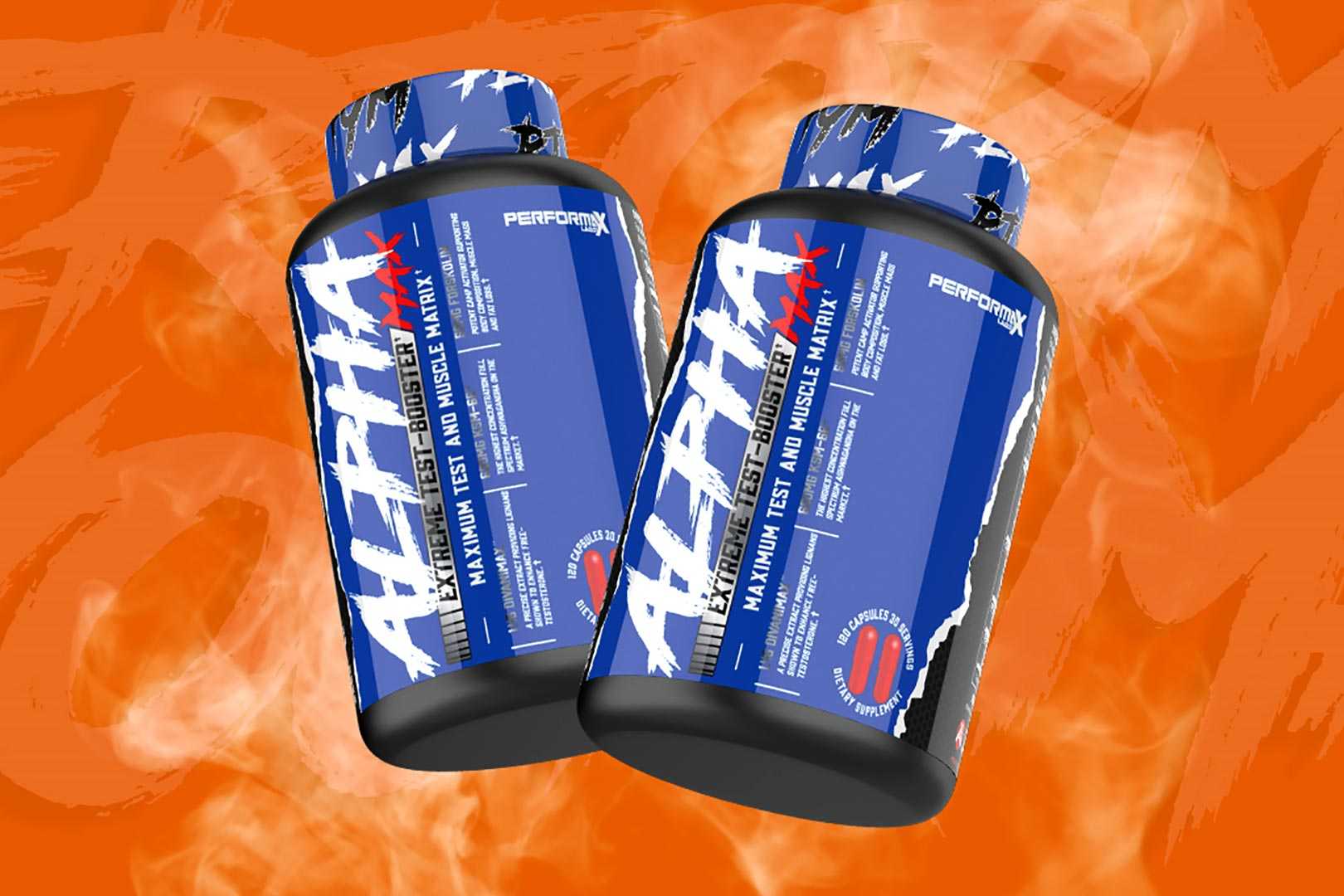 When Performax Labs underwent its massive rebrand and relaunch, it took the opportunity to re-release several supplements with refreshed formulas, including its muscle-building competitors, MassMax and the stackable AlphaMax. As the brand continues to build towards the launch of what it refers to as its "biggest little launch", it has confirmed that alongside that mysterious product will be another iteration of AlphaMax.
In the coming weeks, Performax Labs is planning to reformulate and relaunch its testosterone-boosting muscle builder AlphaMax once again, with the main goals of the long-running and reliable supplement staying very much the same. The key differences with the replacement will be the same as most sequel products, where the brand is switching up the ingredients and dosages AlphaMax relies on to deliver its benefits and effects.
All we know about Performax Labs' upcoming AlphaMax or 2023 edition of AlphaMax is that, again, it will remain a testosterone booster, and a good amount of its ingredients are being removed to make way for some new and similarly minded components. More details will be along soon, and it is worth pointing out this is separate from the brand's "biggest little launch", meaning Performax fans have a lot to look forward to in the coming weeks.