Spylt is an extremely different chocolate milk company that sets its signature and self-titled product apart from your typical chocolate milk by having two key differences; more protein and energizing caffeine. The product comes in a can with a respectable 20g of protein, a high but far from regular chocolate milk carbohydrates, impressively low sugar, and 60 to 140mg of caffeine, depending on the version you pick up, Light Mode or Dark Mode.
Spylt is still a relatively young functional company, as we only posted about it near the end of last year; however, we have it in headlines this week as it is preparing to apply several changes. Spylt is changing up its appearance slightly, as you can see in the images above and below, which makes its points of difference much clearer. The rebrand involves increasing the size of the high-protein callout and the fact the beverage has caffeine.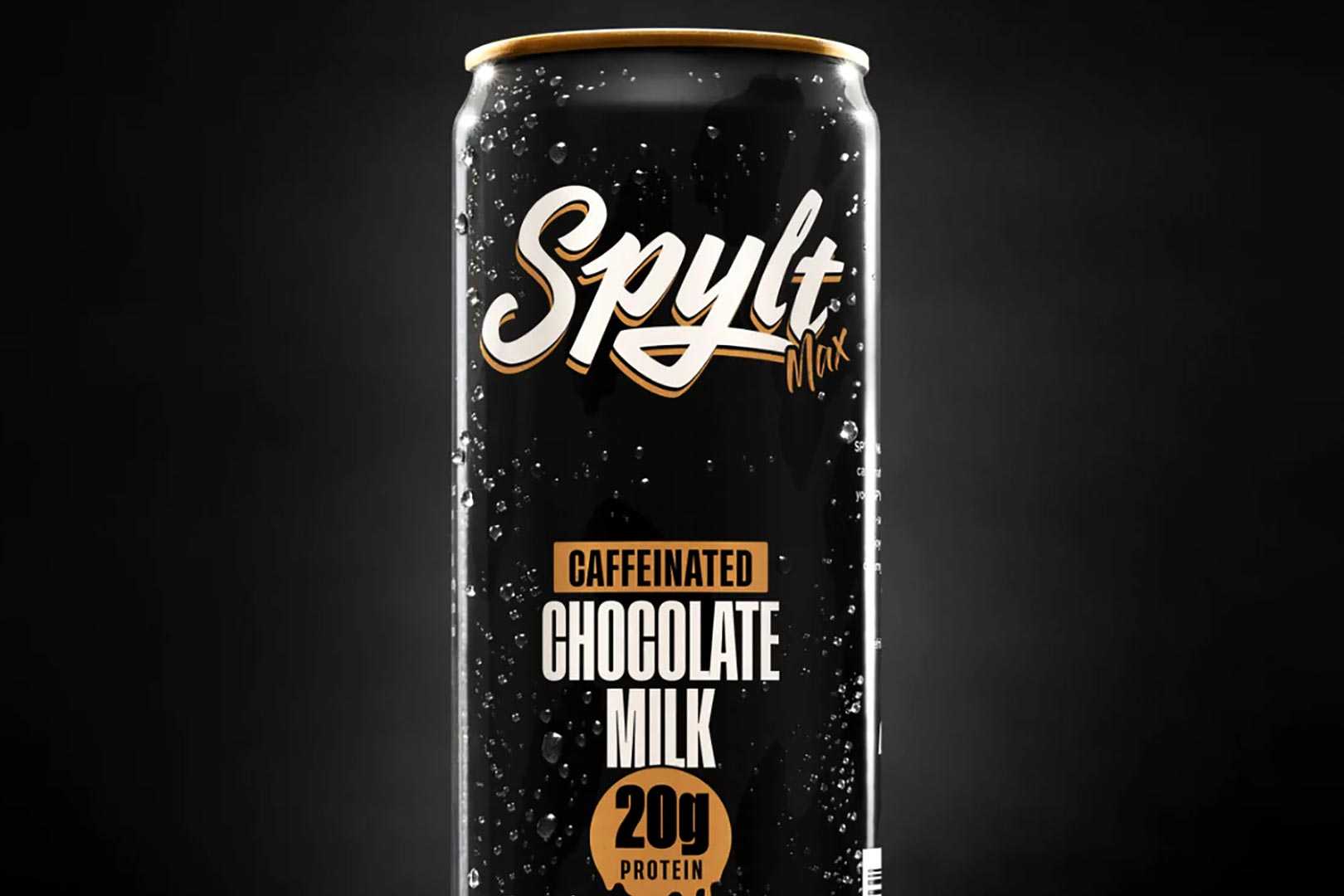 The solid amount of protein has remained at 20g in cans of Spylt's updated chocolate milk, but that's not the case for the other macros. The creative company has made the product leaner overall, with just 3g of carbohydrates, barely any of that is sugar at a gram, half a gram of fat, and a sub-100 calorie count of 90. The 60mg of caffeine in the regular Splylt is the same, and 140mg in Dark Mode, although that is now named Spylt Max.
The amount of protein you get in Spylt's multi-benefit chocolate milk is impressive, as that 20g to only 90 calories rivals many of the protein RTDs from sports nutrition brands. The caffeine is still, of course, a primary feature of the beverage, so even if you want a chocolate milk-like protein shake, Spylt isn't for you if you don't want the extra caffeine. The refreshed functional drink is officially launching in two weeks on the 29th of this month.