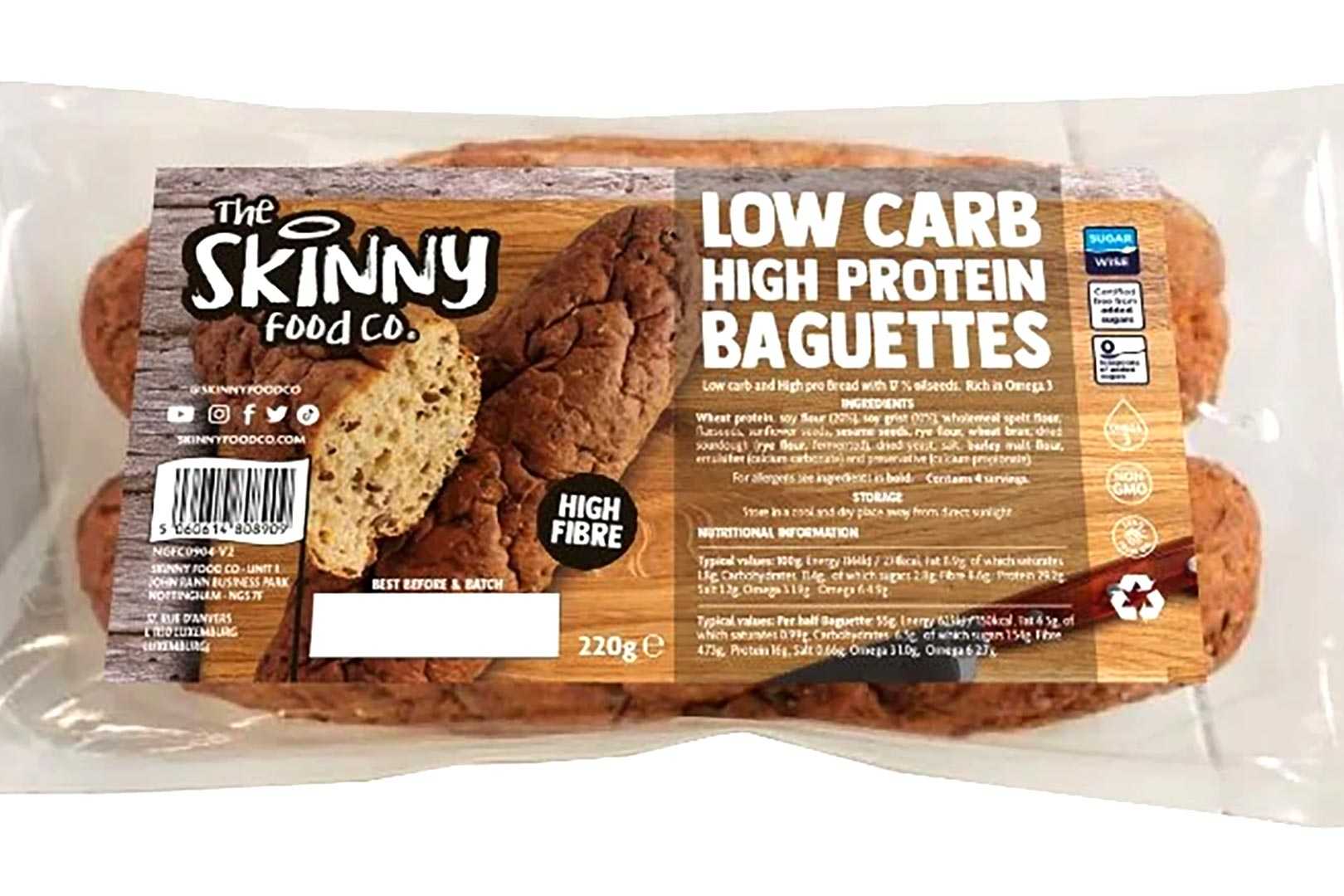 The Skinny Food Co hasn't been releasing products as frequently as a few years ago, but its line of delicious functional foods and creative better-for-you snacks is still far greater than most others on the market. Included in that selection are some healthy twists on bread-type items such as low-carbohydrate and high-protein wraps and loaves of bread, and now it's added something else in that area with High Protein Baguettes.
The latest from The Skinny Food Co is a healthier approach to the classic thin and long French bread, Baguette, where you get two pieces per packet, each providing a respectable 16g of protein, 6.3g of carbohydrates, about a gram of sugar, 6.5g of fat, and 150 calories. As mentioned, those are the macros in a single 55g High Protein Baguette from Skinny Food Co, so you can simply double those if you eat through a pack of two.
Similar to The Skinny Food Co's High Protein Wraps and High Protein Bread, the all-new High Protein Baguettes are reasonably cost-effective for a better-for-you alternative to a traditional, significantly higher-carbohydrate baguette at £3.74 (4.66 USD) for the pair of two rolls.