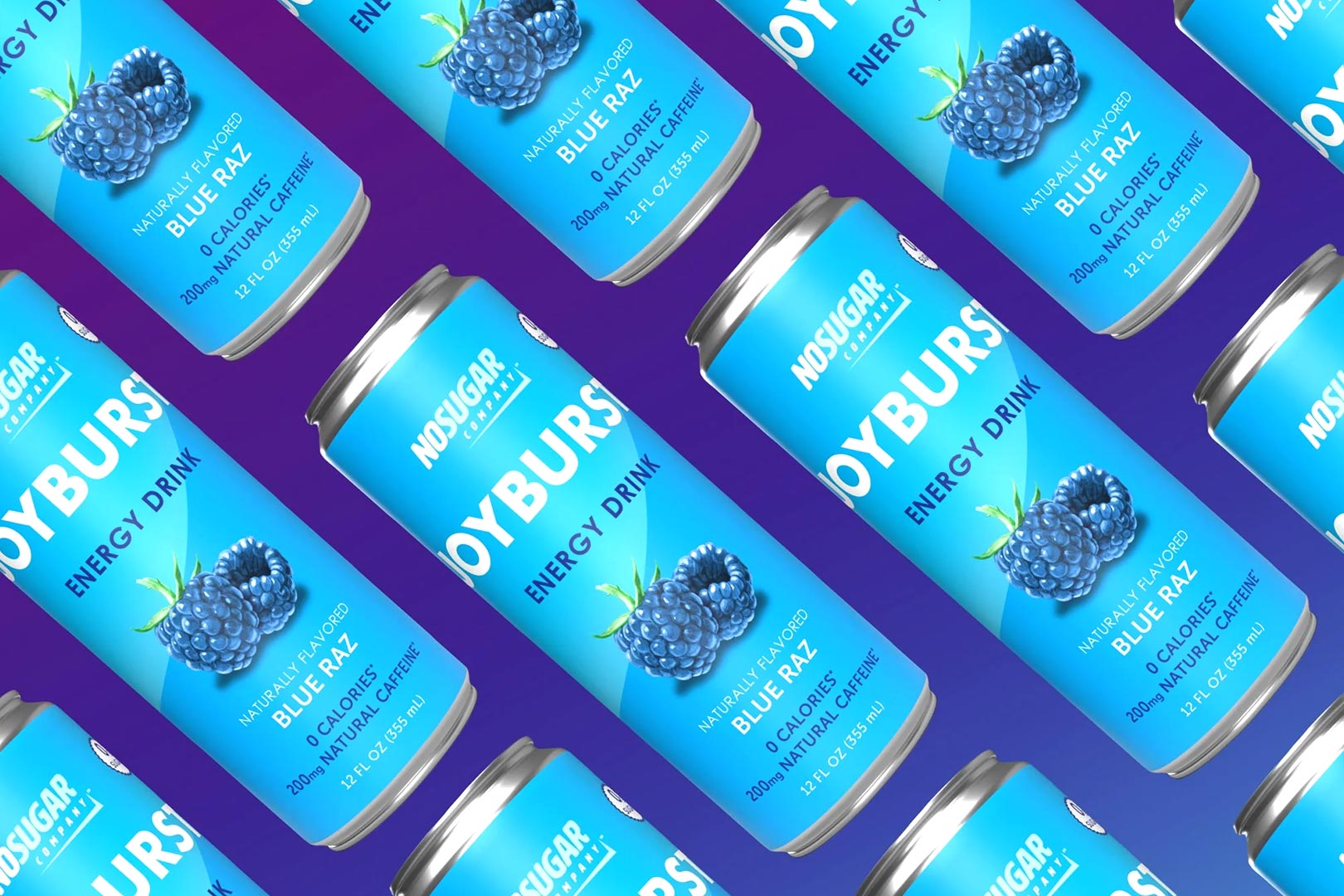 The No Sugar Company's functional beverage brand Joyburst has been incredibly busy this year, at least compared to last year, starting 2023 off with another collaboration with an iconic rapper. The brand teamed up with none other than The D.O.C. for a taste named D.O.C. N Cran, then we got Joyburst Renew, a hydration and performance-supporting drink, and just recently, a stick pack version of its original energizing beverage.
The excitement continues at The No Sugar Company and Joyburst with another taste for its signature Joyburst energy drink, which initially hit the market in five standard flavors — Grape, Elderberry, Frose Rose, Peach Mango, and Lime. Joining that list is a much more traditional option in Blue Raz, featuring all of the product's usual highlights of 200mg of natural caffeine for energy, no sugar, and a clean calorie count of zero.
Blue Raz is actually the first flavor The No Sugar Company has added to the menu of its Joyburst energy drink that's not a collaboration like D.O.C. N Cran and Vanilla Ice's self-titled partnership. The Blue Raz Joyburst is rolling out retailers and can already be purchased straight from the brand's direct-to-consumer online store at $31.99 for a case of a dozen 12oz cans.