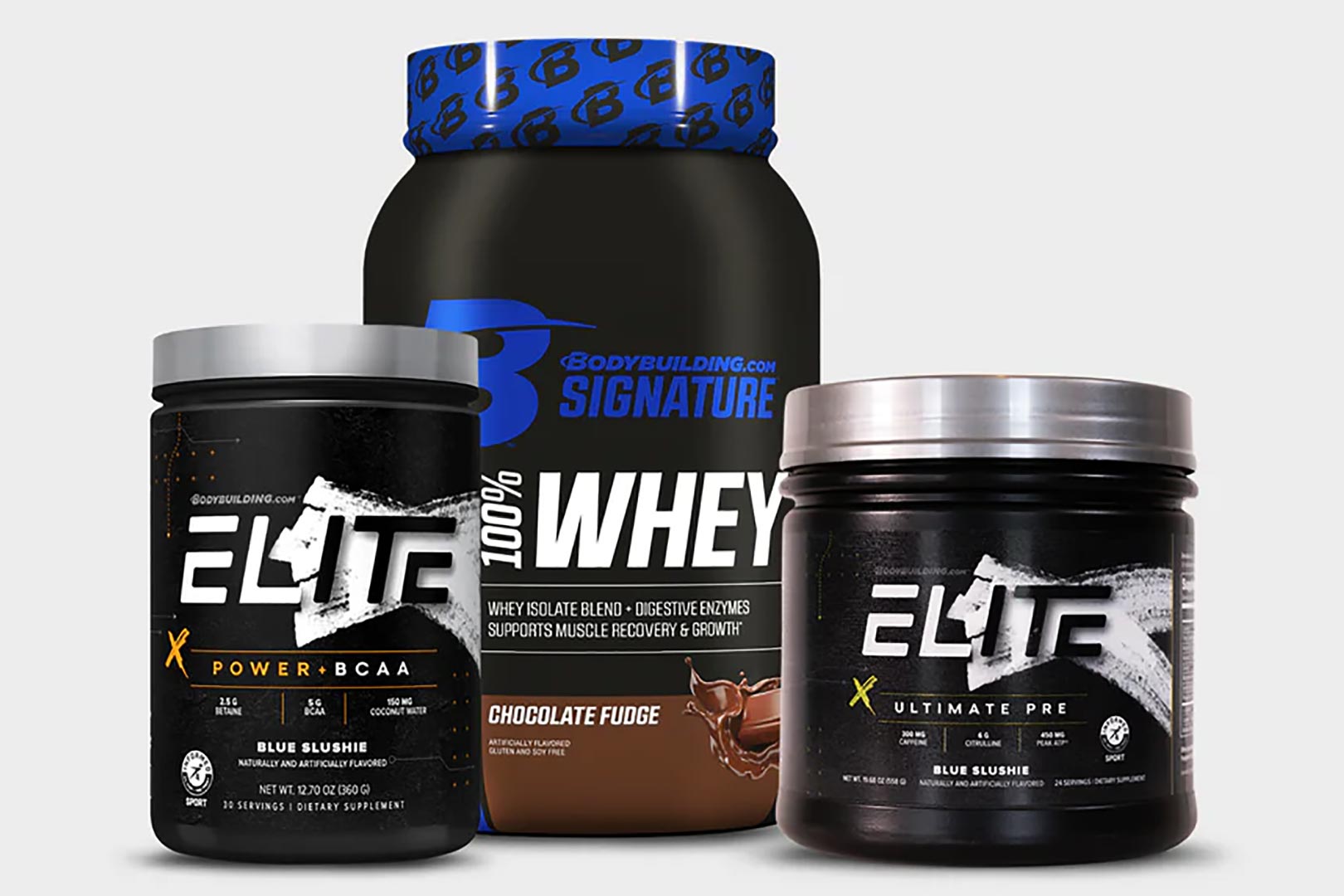 It's no secret Bodybuilding.com has been putting a lot of effort into its recently released, advanced, and well-put-together premium collection of supplements in the Elite Series. It started with one product but has grown to six, and as posted a couple of days ago, there is still plenty more to come. The online sports nutrition retailer and now competitive brand has just added even more to its Elite family, although not by way of more supplements.
Bodybuilding.com has added stacks to its website where you can purchase a selection of the Elite Series products in combination with other items from the line as well as some from the supplement store's simpler and more straightforward Signature Series. Like all good bundles, by purchasing more products and spending more money in total, you're rewarded with some good savings of up to 30% compared to buying everything separately.
A good example from Bodybuilding.com's extensions to the Elite Series would be the Muscle Fuel Stack, saving you 30% on the combination of the Elite Stim Free Ultimate Pre, and from the retailer's Signature Series, tubs of Clear Whey Isolate and Creatine Monohydrate. The other bundles, of course, involve different supplements, and you can check them all out to find out which one suits you best in the Elite Series section at bodybuilding.com.