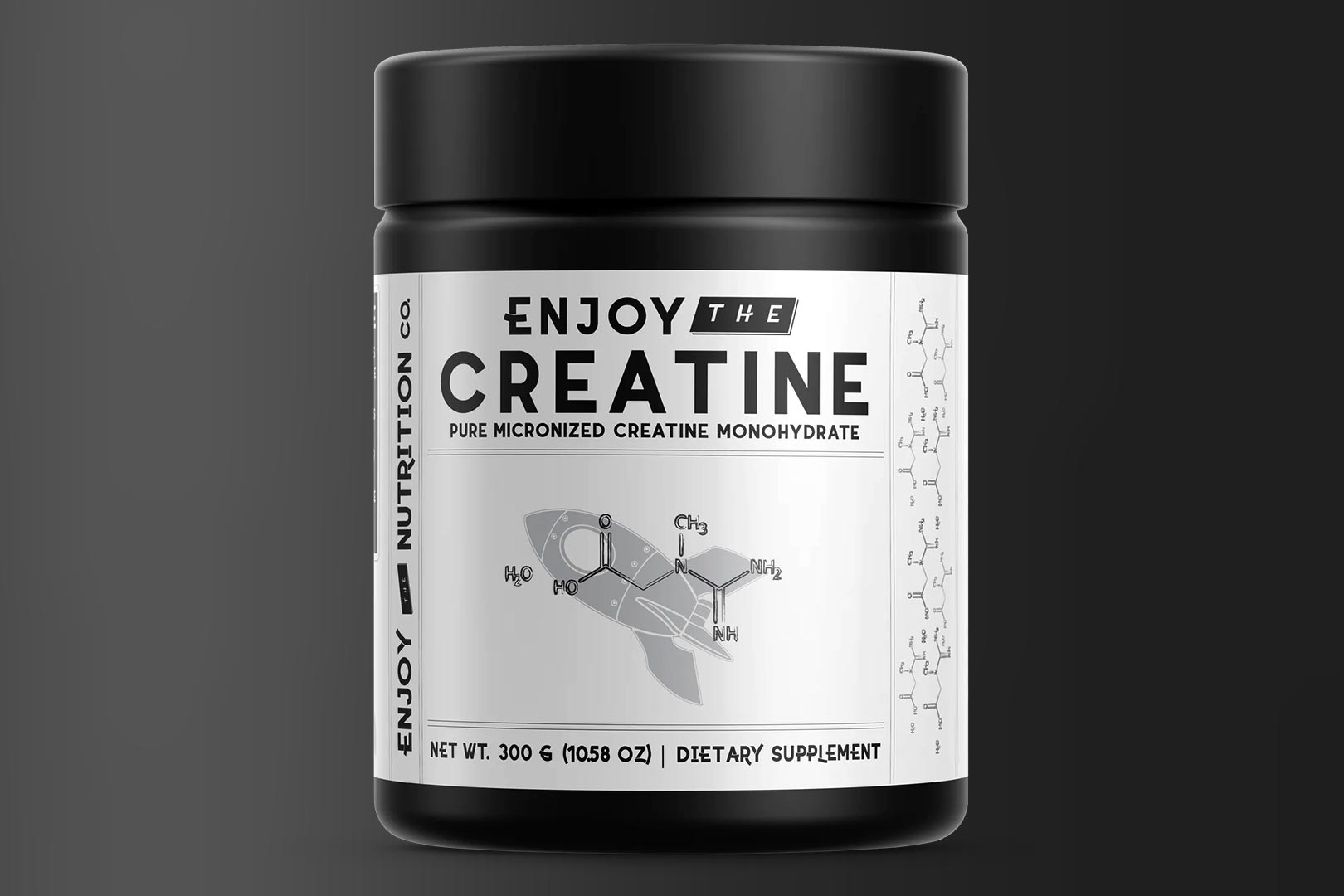 Retapuble sports nutrition retailer The Nutrition Store has released several of its own supplements over the years, all of them being for the competitive pre-workout category with the likes of Enjoy The Hysteria, Enjoy The Pumps, and its original Enjoy The Ride. For 2023, the store has turned that family of "Enjoy The" named products into a brand all on its own, introducing Enjoy The Nutrition, which is what its supplements now come under.
To go with The Nutrition Store brand's transformation into Enjoy The Nutrition, there is a new addition to the lineup, and unlike all of those "Enjoy The" products before it, this one is not anything advanced or complex. Joining the brand's current two pre-workouts, the intense Enjoy The Hysteria and the stackable stimulant free Enjoy The Pumps, is a bulk, standalone, unflavored creatine monohydrate aptly named Enjoy The Creatine.
The Nutrition Store and Enjoy The Nutrition's all-new Enjoy The Creatine does indeed feature only one ingredient at a full dose of 5g in each of its 60 servings, to support muscle strength, power, and performance. You can purchase it from The Nutrition Store's website or in-store at any of its physical locations for a price of $30, which is certainly reasonable for the number of servings you get.