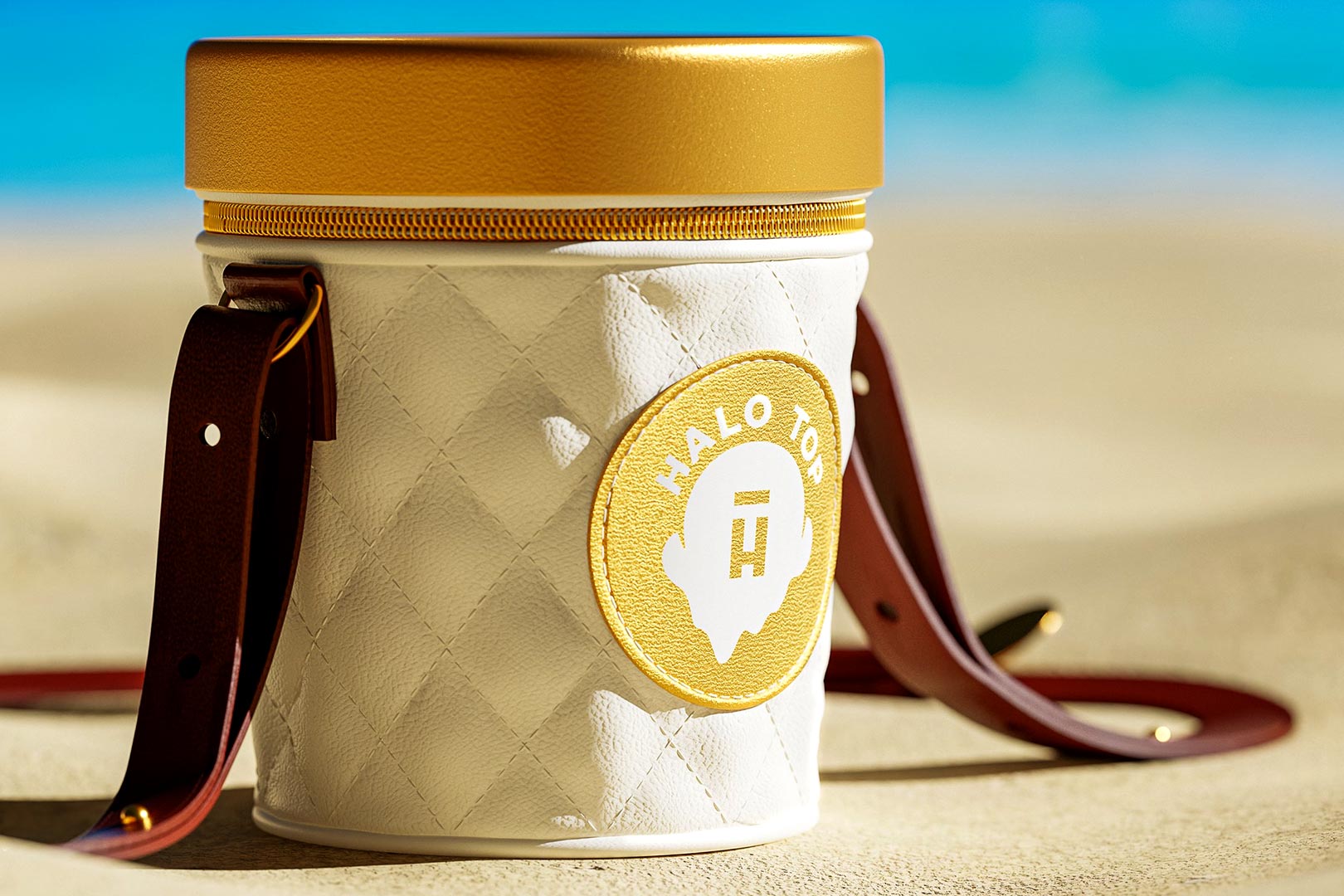 Halo Top is no stranger to doing things unique, interesting, and creative, and if you're ever questioning whether that's true about the frozen functional food specialist, we have many examples. Over the years the brand has put together extra delicious products for the UK in its Platinum Series and Chilled Desserts, last year it parked outside coffee shops and swapped pumpkin spice lattes for its better-for-you alternative, and don't forget the world's most expensive pint of ice cream valued at $10,000.
Again, Halo Top is not afraid to color outside the lines and step out of its comfort zone, and here in July, it is doing that again with an accessory that we thought wasn't real, but since it's not April 1st and there is a lot of evidence, it looks as though this is happening. Halo Top has put together the PintPack, a bag perfectly suited for a single pint of its signature high-protein low-sugar ice cream. You can see the product in the image above featuring the brand's logo on a leather bag plus an adjustable strap.
At first glance, we certainly didn't think this was legit, but as mentioned, Halo Top appears to be absolutely serious and has put together an entire page on its website specifically for the accessory. The whole purpose of the item is to keep your favorite pint of Halo Top ice cream cold and close by, as the inside is double insulated. We're not sure when and where the brand's most loyal fans will be able to get their hands on the PintPack, but it's meant to be coming soon, so be sure to keep an eye on halotop.com.