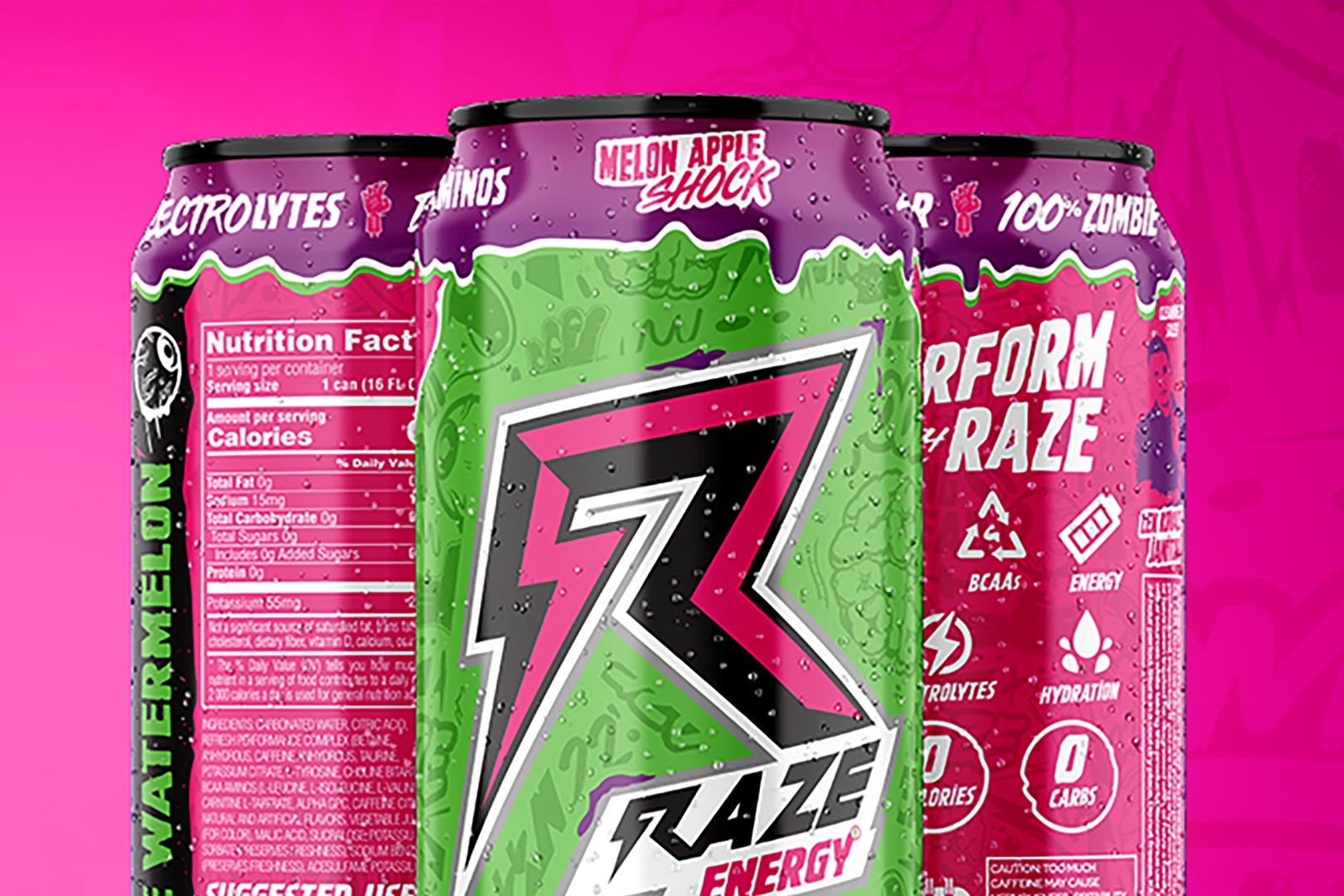 Since the popular beverage RAZE Energy announced its first new flavor in several months with Melon Apple Shock, we had a few people mention the similarities to last year's Halloween edition Zombooze. Melon Apple Shock has the same sort of colors as Zombooze on its can, and the flavor that's been described for the product is also along those same lines, so we decided to reach out directly to RAZE itself to get an official answer.
It turns out there is a notable similarity between Halloween's Zombooze and the upcoming Melon Apple Shock RAZE Energy, as the two are incredibly sour flavor experiences, and they both involve a traditional watermelon taste in some way. As mentioned, there is, however an apparent difference, as according to the company Zombooze was a blend of watermelon and kiwi, while Melon Apple Shock is a mix of watermelon and apple.
Melon Apple Shock RAZE Energy is currently available for pre-order directly through the brand's online store at $30.99 for a case of a dozen cans, although it may as well be an immediate purchase, as pre-orders of the sour fruity flavor are shipping out to fans July 24th, which is tomorrow.