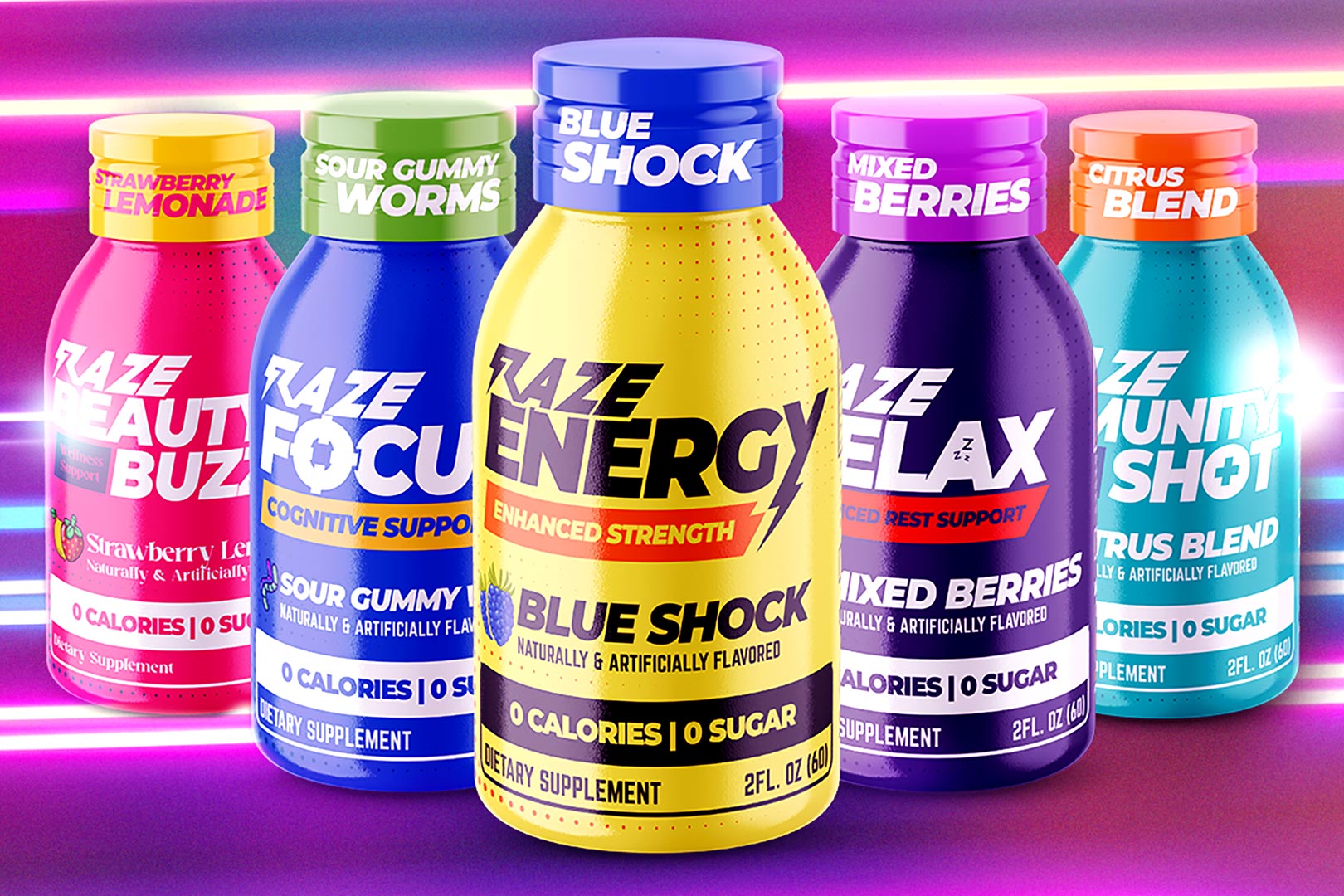 RAZE is really looking to expand this year, as we've seen over the last few months with distribution now in India, the debut of the lower caffeine, black tea-based RAZE Tea series, and the reveal of the brand's first new RAZE Energy flavor in over half a year with Melon Apple Shock. Later this month, the sports nutrition brand but beverage specialist is coming out with a family of compact shots, although it has a more extensive approach.
RAZE has announced the coming of five different shot format products, each of which has a different point and purpose, not just the traditional high dose of caffeine for a quick hit of energy. There is RAZE Focus for cognition, RAZE Relax for a better night's sleep, RAZE Immunity Shot to support and protect immune health, RAZE Beauty Buzz for health, wellness, and beauty, and, of course, a caffeinated offering in a RAZE Energy Shot.
The five different RAZE Shots have their own individual sets of ingredients to support the benefits mentioned in their names, but all tucked into the same 60ml shot to throw down in seconds without any sugar, carbohydrates, or calories. As mentioned, the brand is rolling out RAZE Energy Shot, RAZE Focus, RAZE Immunity Shot, RAZE Relax, and RAZE Beauty Buzz later this month or early August through reppsports.com and Dollar General.